The Gentleman and Cabinet-maker's Director: Being a Large Collection of . . . Designs of Household Furniture in the Gothic, Chinese and Modern Taste . . .
Author Thomas Chippendale British

Not on view
Thomas Chippendale established his cabinet-making firm in London in the mid-eighteenth century. The first edition of his celebrated pattern book, "The Gentleman and Cabinet-maker's Director," was published in 1754 and the term "Chippendale" is regularly used to describe English Rococo furniture inspired by its illustrated designs. The book contains 161 engraved plates for a wide range of domestic furniture in the Gothic, Chinese, and Rococo styles as well as a series of plain domestic pieces. A virtually identical second edition was issued in 1755, and a third enlarged and revised edition appeared in 1762. The book sold well and helped the firm attract many fashionable clients, including the actor David Garrick. Chippendale's patterns were popular abroad, especially in North America, and the Museum has many pieces inspired by the designs from "The Director".

Illustrated: Plate XVI: three ribband-back chairs [Chippendale was very proud of these chairs and considered them the best he had ever seen or made.]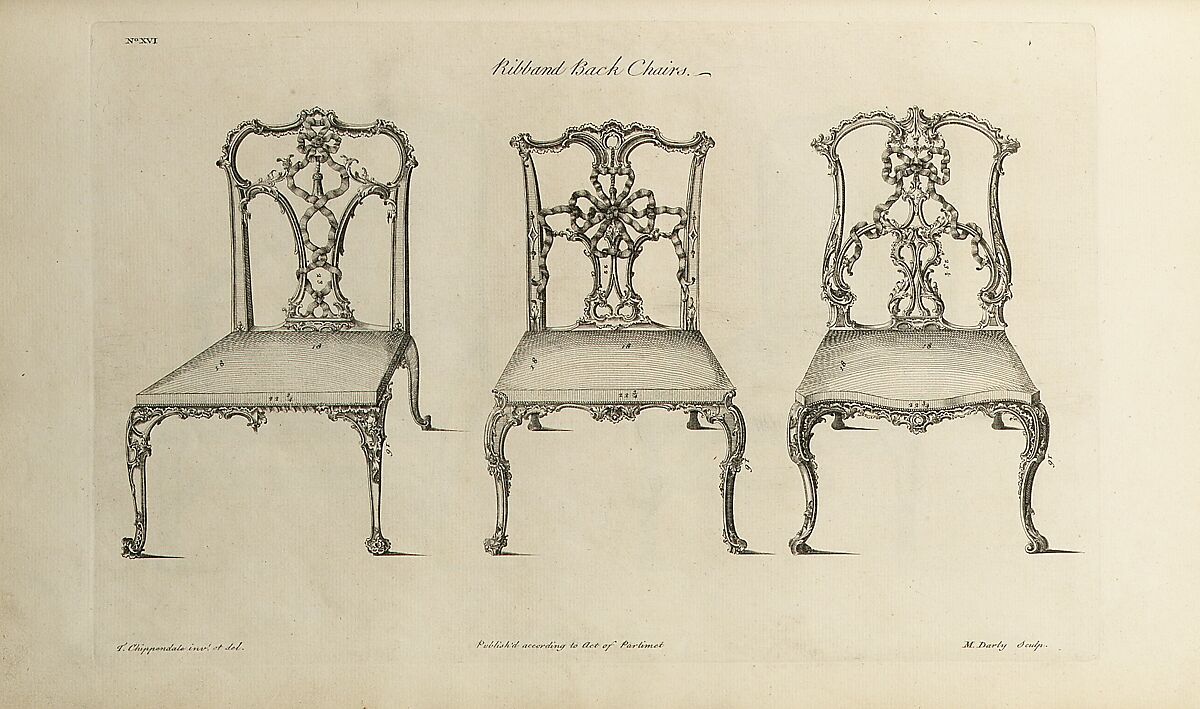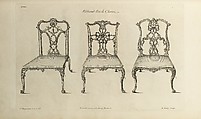 This artwork is meant to be viewed from right to left. Scroll left to view more.