Netsuke of Ox with Bokudo
Not on view
Carvers often select rare and expensive woods for their creations or juxtapose various materials in novel compositions. Embedding one material into another requires the utmost precision, particularly when joining materials of differing physical properties, such as wood and ivory.
In this example, a young boy playing a flute, carved of ivory, serenades a recumbent ox, made of wood. Fine lines incised on the surface of the ox delineate individual hairs on its hide. The red seal on the ox's underside reads "Tokoku."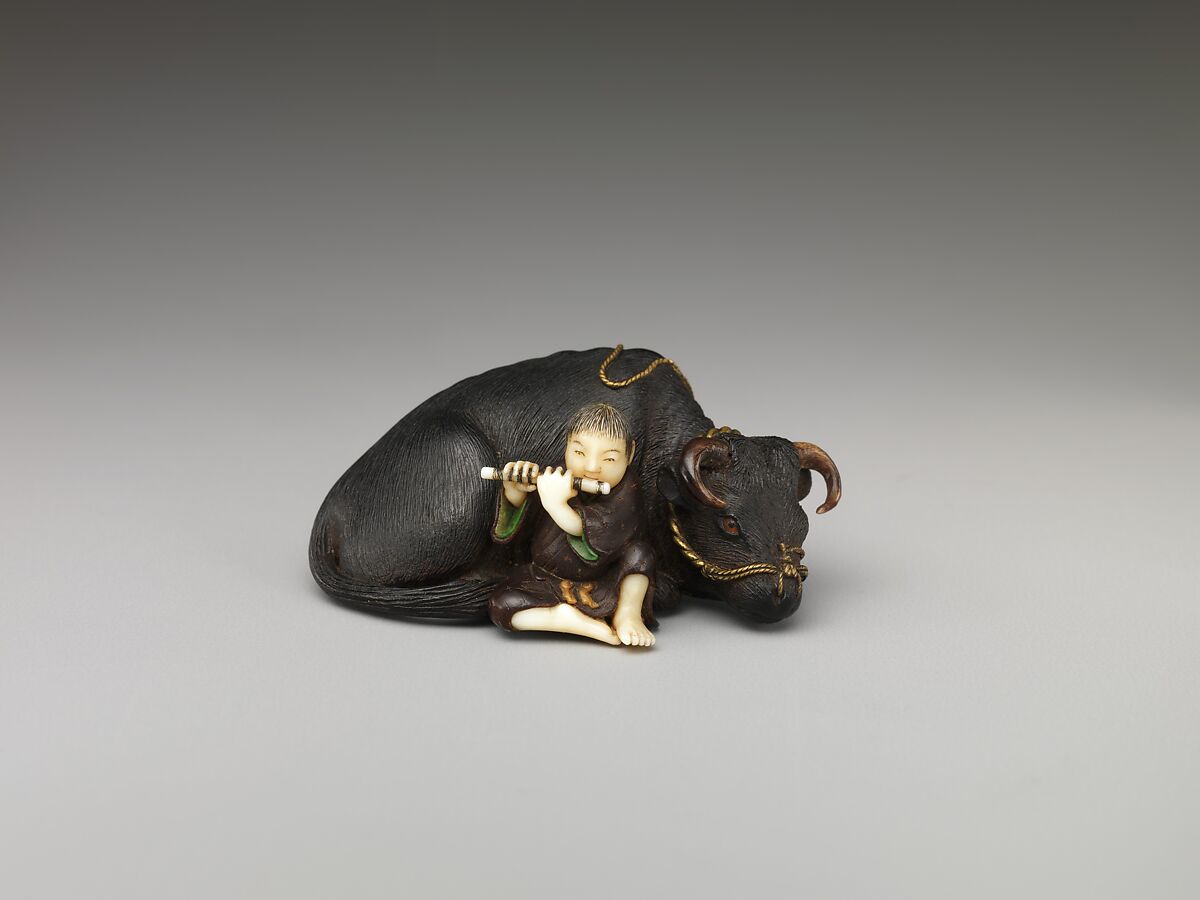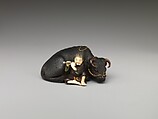 This artwork is meant to be viewed from right to left. Scroll left to view more.