Drawing with Seven Designs for Firearms Ornament
Not on view
These seven designs are original studies made by the inventor and naturalist Jean-Francois Lucas for a pattern book of firearms ornament in the neoclassical or Empire style. The twenty-two total sheets comprising this pattern book were issued in installments between 1807 and 1808. The signed sheets were executed by two little-known engravers, Rennesson, who did the majority, and Ruhierre (possibly Edme Jean Ruhierre, born 1789).

Pattern books of firearms ornament were published in Paris from the early seventeenth century to the third quarter of the eighteenth century and were instrumental in spreading French designs to artists and gunmakers across Europe. The Lucas pattern book continued that tradition and appears to be the only firearms pattern book published during the Napoleonic period. The original design drawing, beyond its rarity, is also of great interest because of the inscription on its reverse, in which Lucas promotes his designs as a way of spreading the superior reputation of French gunmaking abroad.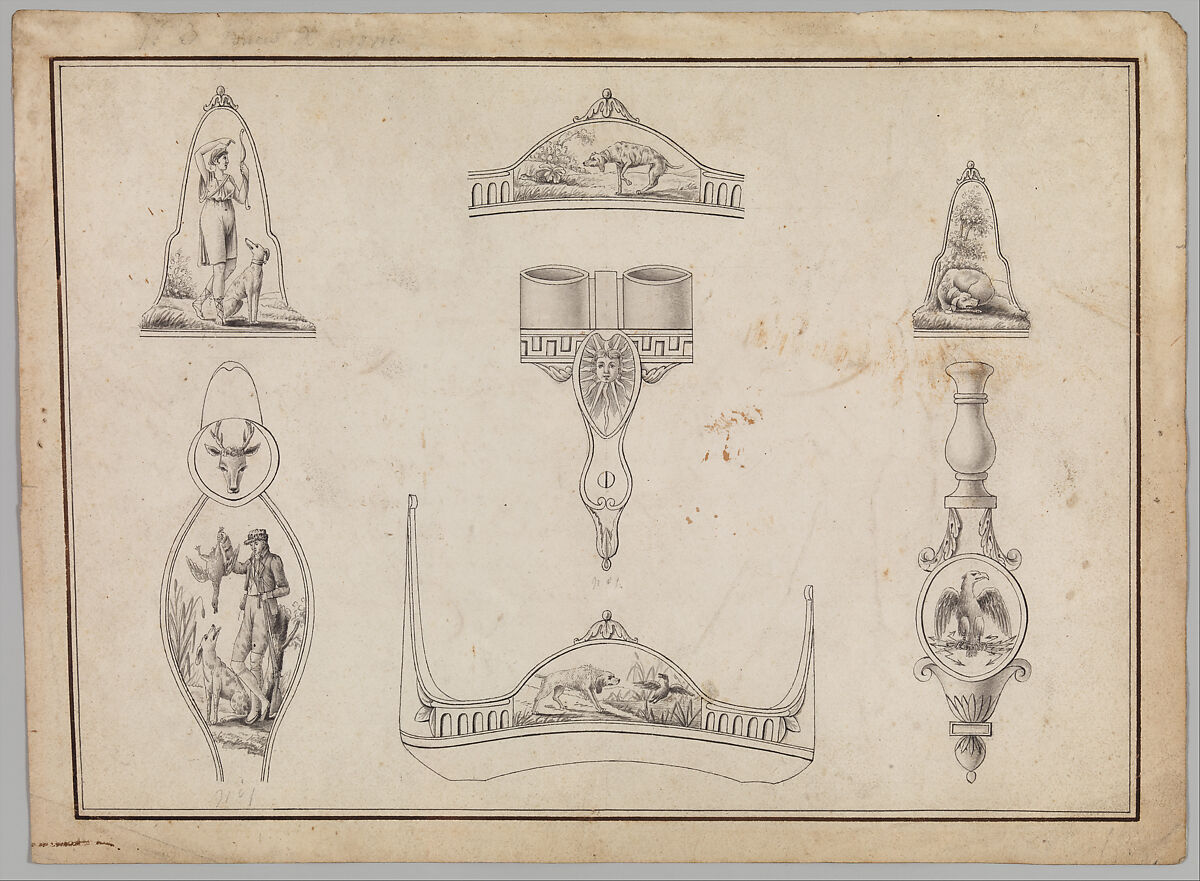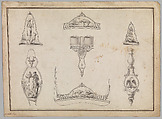 This artwork is meant to be viewed from right to left. Scroll left to view more.