Doorboards (Jovo or Tale)
Not on view
The Melanesian peoples of New Caledonia are known collectively as Kanaks. Kanak religious beliefs center on two types of supernatural beings; u (forest spirits linked to natural phenomena), and duéé (ancestral spirits associated with the human world). Unlike other Melanesian cultures, Kanak societies are ruled by hereditary chiefs who embody both political authority and the supernatural power of village ancestors.

In the past, each village had a large chief's house, which was an important focus of Kanak art. Its entrance, roof finial, and supporting posts were adorned with images of chiefs, ancestors, and protective spirits. Much of the carving centered on the lintel and doorjambs of the single doorway. The imposing doorjambs, known as jovo or tale, that stood on either side of the door were carved in male-female pairs. Each doorjamb simultaneously represents a recently deceased individual and the ancestral lineage of which he or she is a part. The imagery is highly conventionalized, depicting the individual as a corpse with the head exposed and the body wrapped in woven matting.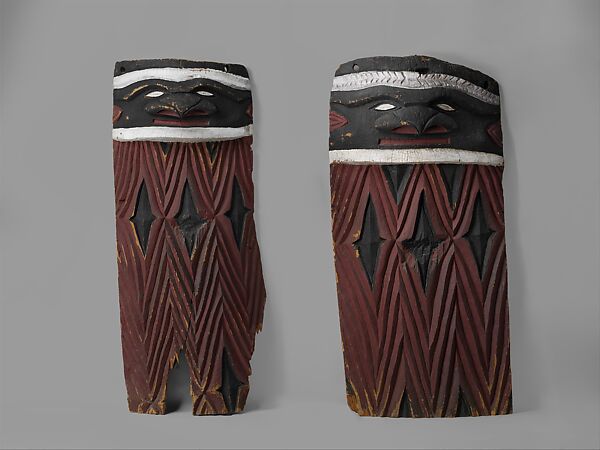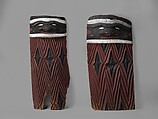 This artwork is meant to be viewed from right to left. Scroll left to view more.