Rose Window, Notre-Dame Cathedral, Paris (277. Troyes. 1841. Cathedrale. Gde. Rose. Fichot-Paris [sic])
Joseph-Philibert Girault de Prangey French

Not on view
Girault began and ended his monumental journey to the eastern Mediterranean in France, making his first known daguerreotypes in Paris and his last at a villa he built near his hometown of Langres. The earliest images, from 1841, reveal an abiding interest in medieval architecture, and he devoted particular attention to the cathedral of Notre-Dame, making it the subject of thirteen daguerreotypes.

Girault was unable to capture an all-encompassing view of Notre-Dame's north transept, but his photograph of the gables and rose window above the portal creates a striking composition, precisely because he shows only a portion of each element. The window was constructed in the mid-thirteenth century and today retains most of the original glasswork, which filters blue, red, green, and yellow light into the interior of the church. Remarkably, the window suffered little damage in the devastating fire that broke out on April 15, 2019.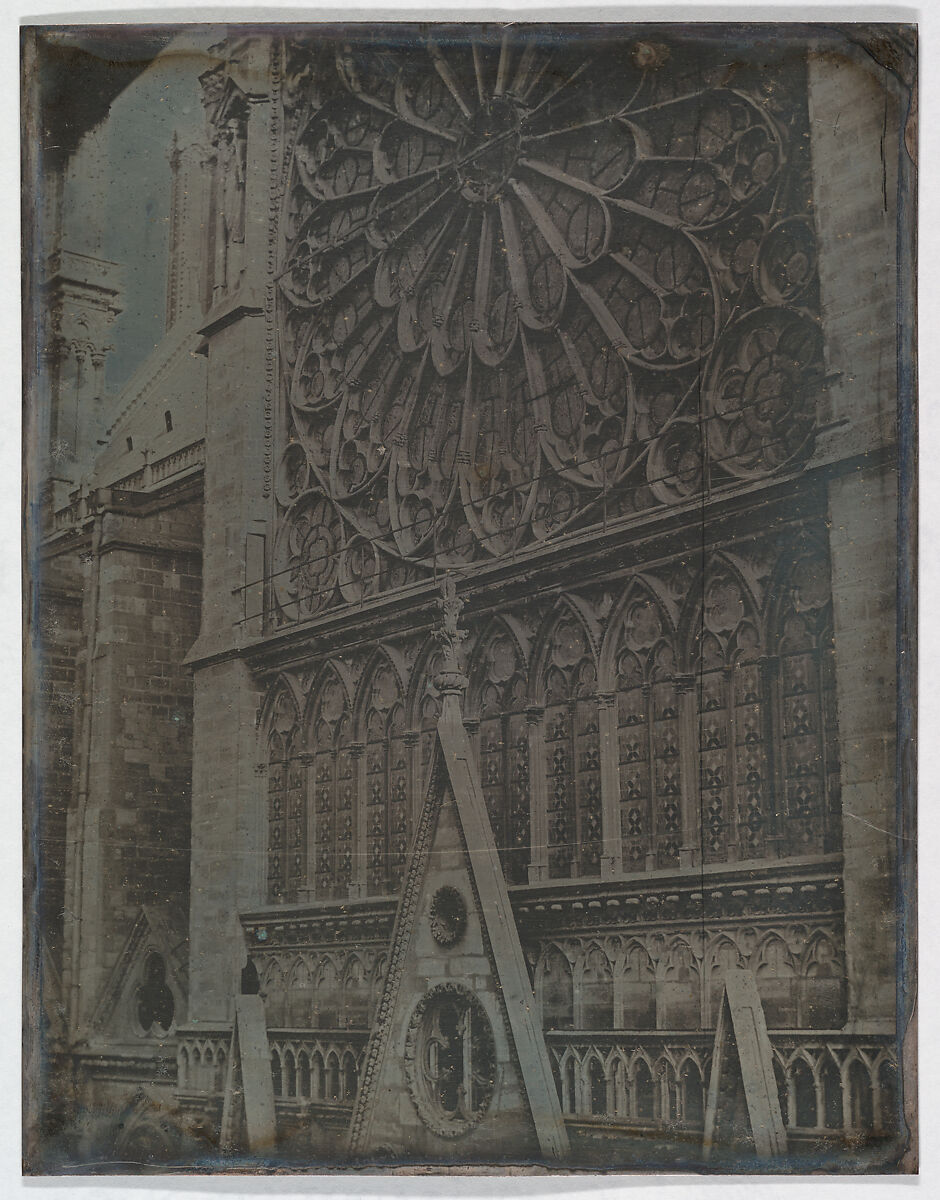 This artwork is meant to be viewed from right to left. Scroll left to view more.