Dream of China
Wang Jin Chinese

Not on view
Wang Jin's Dream of China reproduces a traditional Chinese dragon robe in the Qing dynasty court style using the industrial materials PVC and nylon fishing thread. The embroidered waves, clouds, and dragons tint the translucent robe with green hues. Suspended rigidly by an iron chain, with the sleeves outstretched as if supported by invisible limbs, the robe appears hauntingly ethereal. Its weightless presence belies the elaborate production process that typically involves several skilled embroiders.

Wang dismantles the imperial prestige and power normally associated with the dragon robe and transforms it into something quaint and elusive. As the title implies, the artist imbues the iconic imagery with new meanings and critiques in response to the consumerism and industrialization that has spread across China since the early 1990s.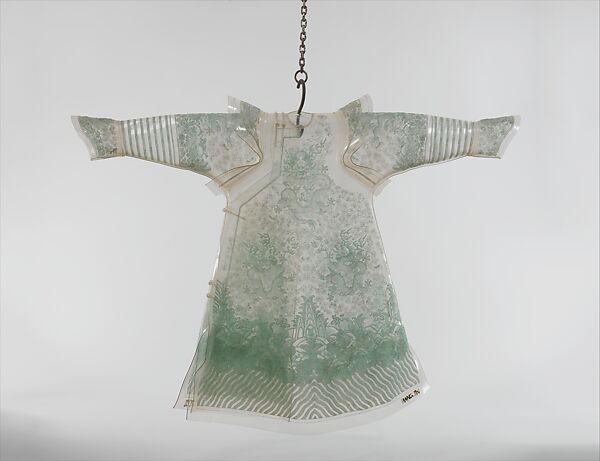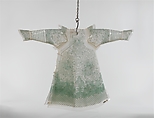 This artwork is meant to be viewed from right to left. Scroll left to view more.