Evening coat
Design House House of Balenciaga French
Designer Cristobal Balenciaga Spanish

Not on view
This full evening coat of American Beauty red velvet has melon or pumpkin sleeves. A double circular cape collar conceals where the front is gathered at the neck and the short back yoke to which a full back is gathered. The tremendous balloon sleeves attach to a turnback cuff.
The coat's strong red velvet—which resembles a color favored by the Spanish painter Goya—combined with its flowing body lends a courtly air to the design. Balenciaga's designs were notoriously expensive. Hours were spent on each creation, with the designer himself reworking a sleeve or ripping out a seam until the finished result was perfect. Balenciaga's clientele included established society women whose clothing allowances could accommodate extreme degrees of elegance. Such attention to detail, as illustrated by this coat from the fall/winter collection of 1950, would have cost the client $770, expensive even by couture standards.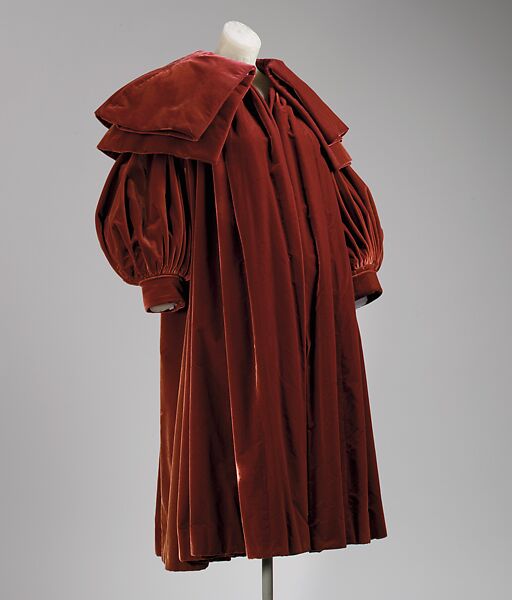 This artwork is meant to be viewed from right to left. Scroll left to view more.