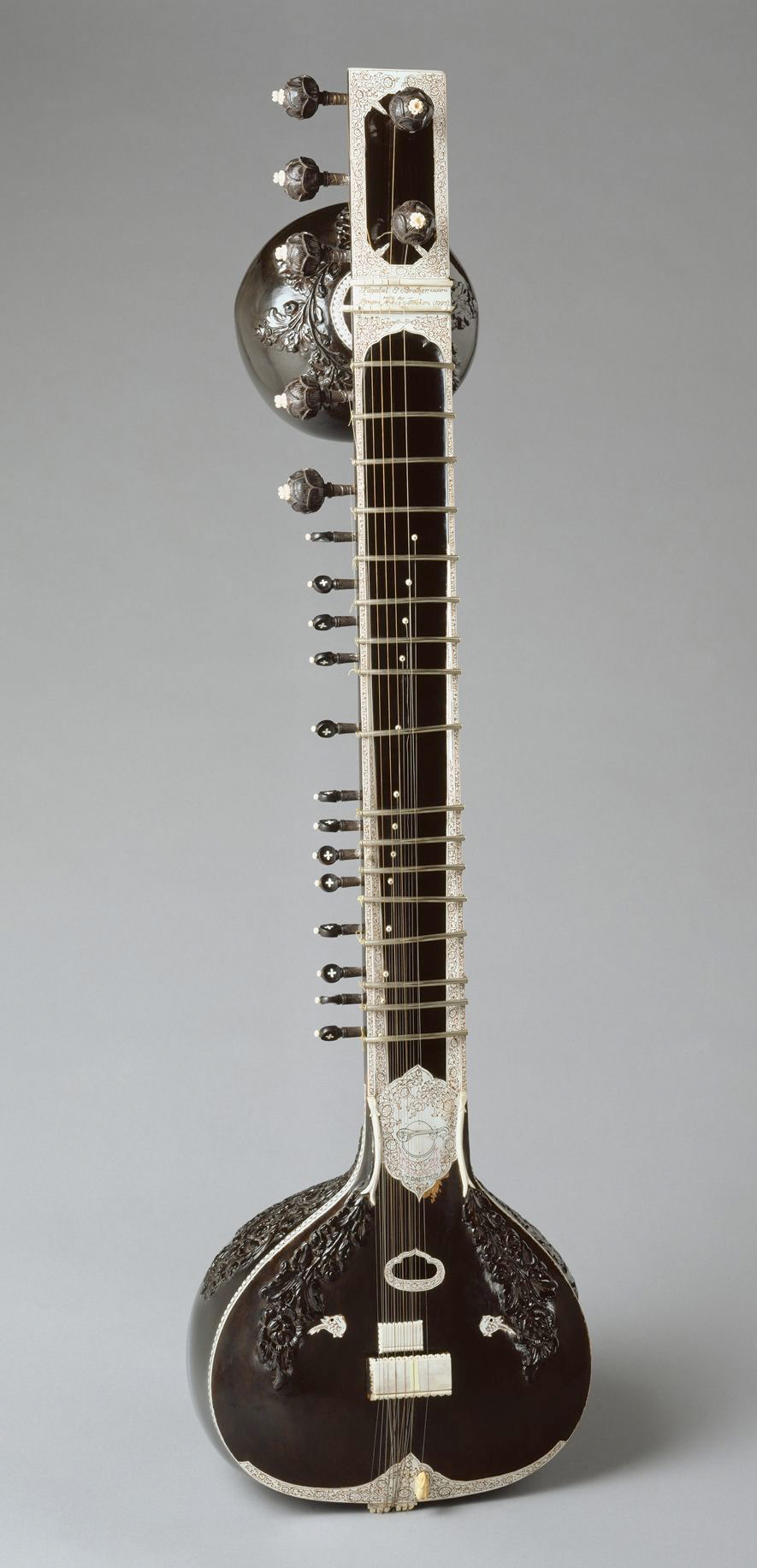 ---
---
Related Multimedia
Drut Tintal Composition in Raag Hamir. Performed by K.V. Mahabala on sitar and accompanied by Samir Chatterjee on tabla and Benjamin Stewart on tanpura. Filmed in the gallery for the art of Mughal South Asia and Later South Asia at The Metropolitan Museum of Art on May 13, 2013.
Sitar, 1997
Made by Murari Adhikari
Calcutta, India
Teak, ebony, metal, bone, various materials

H. 12 1/4 in. (31 cm), W. 13 1/2 in. (34.3 cm), L. 49 in. (124.5 cm)
Gift of Steven Landsberg, 1999 (1999.399)
This sitar with seven melody and thirteen sympathetic strings was made in 1997 by Murari Adhikari, son of Nityananda Adhikari, an early twentieth-century innovator of sitar construction. Murari continued to incorporate his father's improvements, which included elaborate engraving and carving, rounded frets, a concave neck, changes in bridge design, and adjustments that produce an even tone from high to low.
Related