The Met Fellowship Program
Join a community of scholars in the fields of art history, archaeology, museum education, conservation, and related sciences, as well as scholars in other disciplines, whose dynamic and interdisciplinary projects require close study of objects in The Met collection.
Annually, The Met awards over 50 fellowships to scholars from around the world. It is an educational priority to make The Met a laboratory for art and ideas. As a result, we support academic investigations of the Museum's collection spanning more than 5,000 years from every corner of the world and contribute to broader scholarly discourses.
Met fellowships are awarded to junior scholars, postdoctoral and senior academics, and museum professionals for independent study or research.
Financial support, time, and space to conduct sustained research
Exposure to practical curatorial work, hands-on conservation treatments, and cutting-edge scientific research
Weekly programs designed exclusively for fellows to connect with new colleagues, share ideas, and discuss current issues in the field
An unparalleled art collection and vast library holdings
A base in New York City, a nexus of scholarship with world-renowned universities, cultural institutions, and libraries
Opportunities to travel the world
Access to a robust alumni network
The ability to workshop ongoing research and present findings publicly
A Met fellowship grants scholars from around the world opportunities to immerse themselves in a curatorial, conservation, education, or scientific research department at the Museum. Drawing on the particular strengths, resources, and expertise of their host departments, fellows use the Museum as a space for dynamic exchange, research, and professional advancement. Fellows have unique access to the Museum's inner workings and fully integrate themselves into the life of The Met.
Each fellow is paired with a supervisor or primary contact in their host department who can help them navigate the Museum and facilitate access to resources. Fellows have access to staff, libraries, collections, research facilities, labs, and the time and space necessary to complete their book manuscripts, doctoral dissertations, scholarly articles, conservation training, research experiments, and other academic pursuits.
Through a weekly program that includes informal conversations, gallery talks, and departmental visits, fellows meet with Museum curators, conservators, exhibition designers, educators, publishers, collections managers, members of the digital staff, and Museum leadership. Among the brightest minds and most interesting innovators working in museums today, these individuals contribute to an expansive understanding of museum work and offer fellows the chance to establish relationships with their current and future colleagues.
Each spring, Research Out Loud: Met Fellows Present offers fellows the opportunity to present their research and explore new lines of inquiry while connecting them with the wider Met community and public.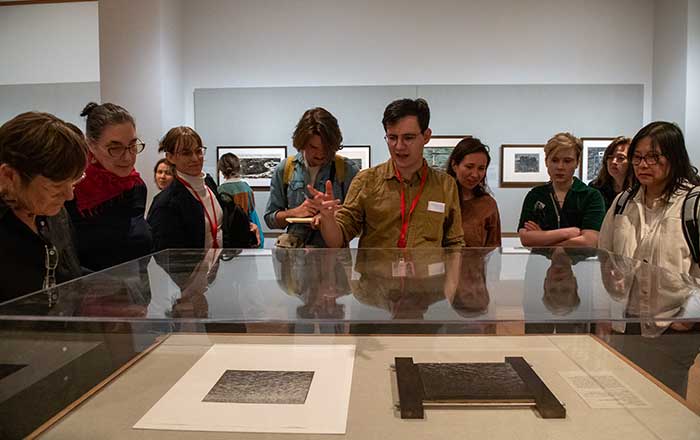 Find out more about the variety of fellowships available at The Met.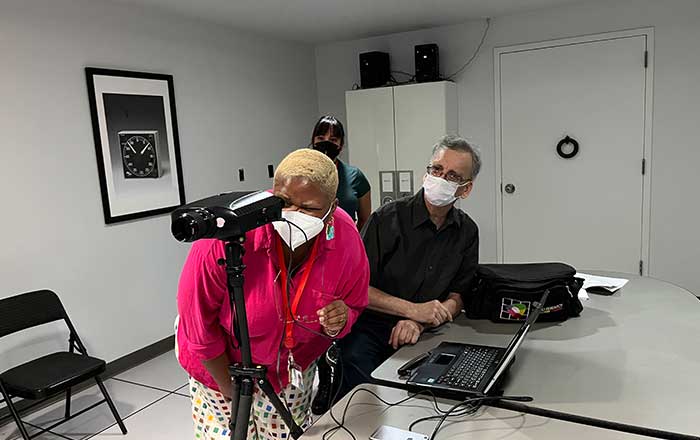 Learn how to apply for a Met Fellowship.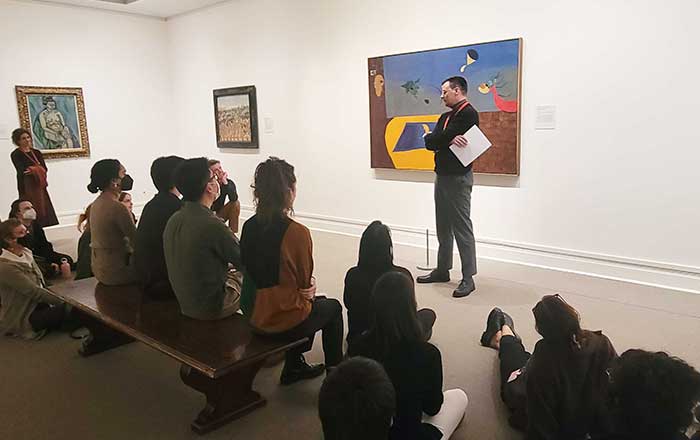 Read about current fellows' research.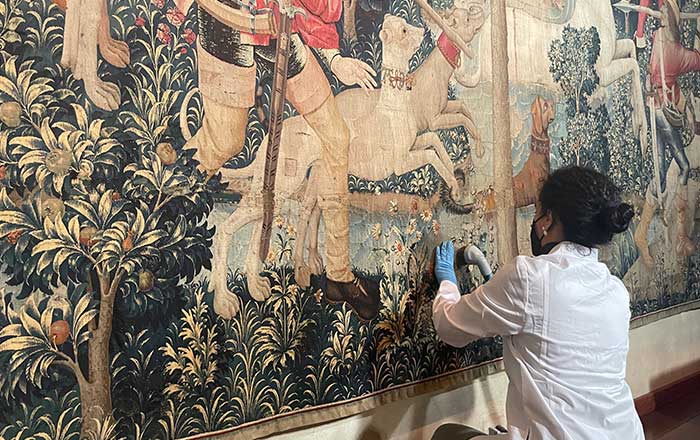 Find answers to the most commonly asked questions about Met Fellowships.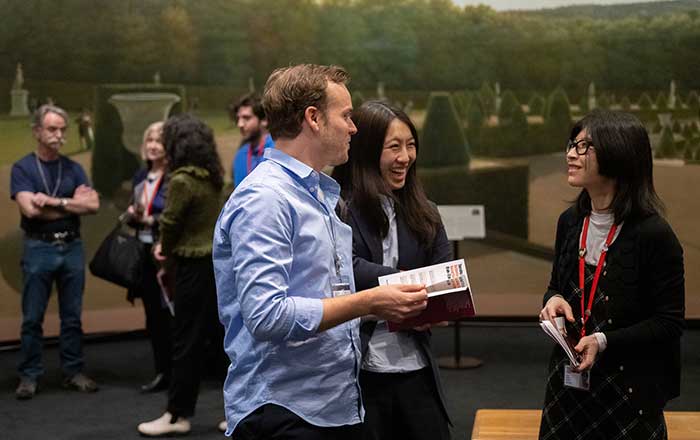 Read about former fellows' research, access the Alumni Newsletter, and connect to the Alumni Network.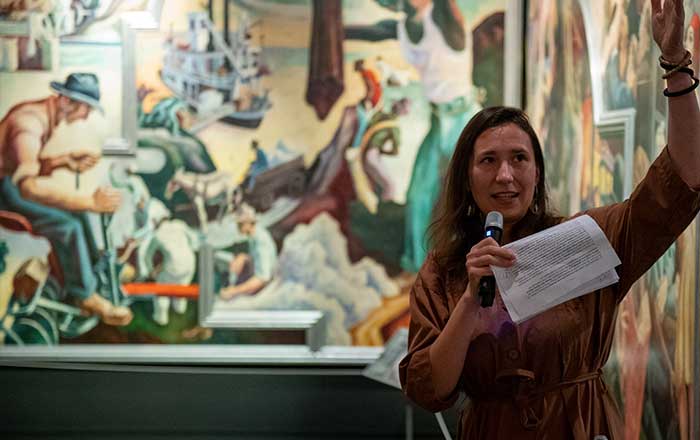 Learn more about opportunities to hear from Met Fellows through gallery activations and research talks, and view past schedules.
The Met thanks the following for their generous support of fellowships at the Museum: Henry S. Blackwood Memorial Fund, Bothmer Fellowship Fund, Sylvan C. Coleman and Pam Coleman Memorial Fund, Chester Dale Fellowship Fund, Barbaralee Diamonstein-Spielvogel and Carl Spielvogel, Douglass Foundation, Sherman Fairchild Foundation, The Getty Foundation, The Hagop Kevorkian Fund, the Samuel H. Kress Foundation, Leonard A. Lauder and Anonymous Gifts to The Leonard A. Lauder Research Center for Modern Art, Mellon Foundation, J. Clawson Mills Charitable Trust, Gerald and May Ellen Ritter Scholarship Fund, Theodore Rousseau Fellowship Fund, Joseph and Sylvia Slifka Foundation, Diana and Harry Stern Fellowship Fund, Hanns Swarzenski and Brigitte Horney Swarzenski Fellowship Fund, Eugene V. and Clare E. Thaw Charitable Trust, Marica and Jan Vilcek, Polaire Weissman Fund, and Jane and Morgan Whitney Fellowship Fund.