The Death of Socrates
Jacques Louis David French

On view at The Met Fifth Avenue in Gallery 634

In this landmark of neoclassical painting from just before the French Revolution, David took up a classical story of resisting unjust authority in a sparse, friezelike composition. The Greek philosopher Socrates (469–399 BCE) was convicted of impiety by the Athenian courts; rather than renounce his beliefs, he died willingly, expounding on the immortality of the soul before drinking poisonous hemlock. Through a network of gestures and expressions, David's figures act out the last moments of Socrates's life. He is about to grasp the cup of hemlock, offered by a disciple who cannot bear to witness the event. David consulted antiquarian scholars to create an archeologically exacting image, including details of furniture and clothing. His inclusion of Plato at the foot of the bed, however, deliberately references not someone present at Socrates's death but rather the author whose text, Phaedo, preserved this ancient story.
#5184. The Death of Socrates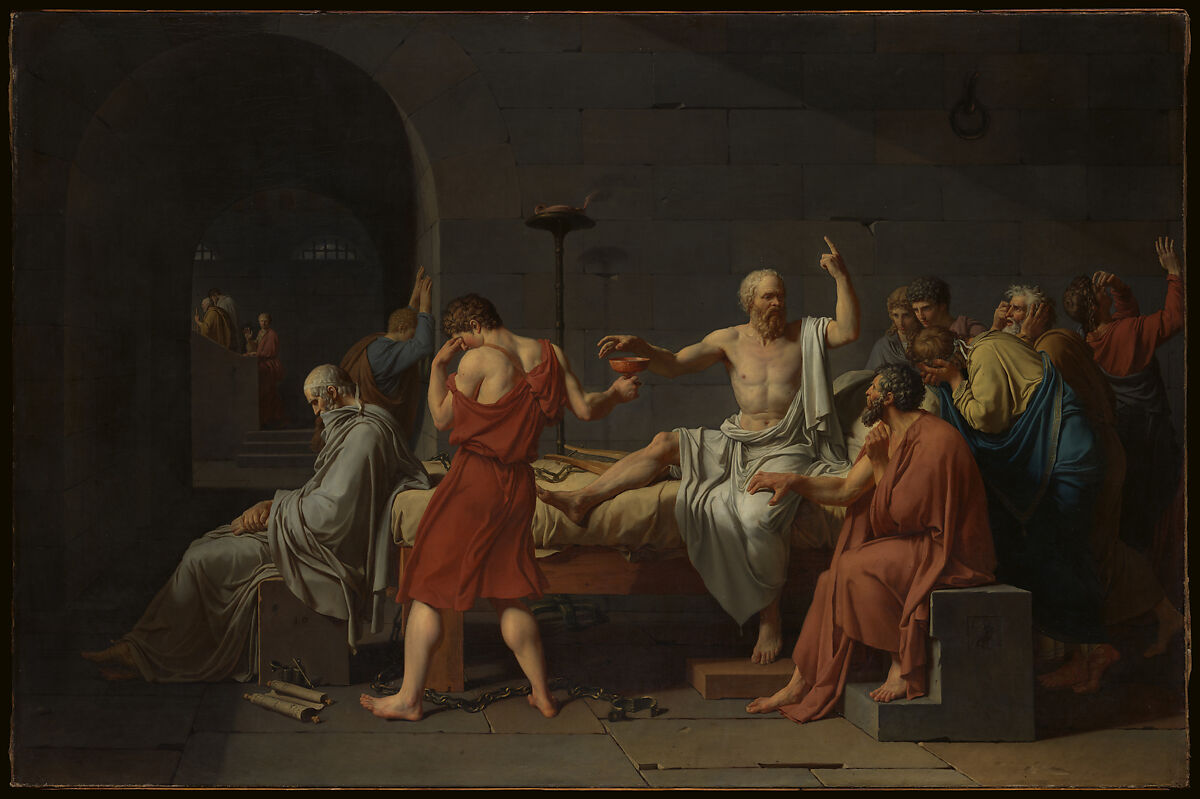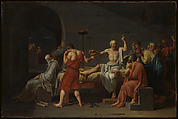 This artwork is meant to be viewed from right to left. Scroll left to view more.