"Joseph," Hin-mah-too-yah-lat-kekht, Chief of the "Nez Percé" Indians
Olin Levi Warner American

On view at The Met Fifth Avenue in Gallery 774
Chief Joseph (1840–1904) was hailed for his dignified leadership of the Nez Perce during settlement disputes with the U.S. government in the 1870s. His resistance to relocation to designated reservation land in Idaho inspired sympathy from many Americans, especially after his forced surrender to U.S. troops in October 1877, just miles from reaching freedom in Canada, while retreating with some 750 tribal members. Following years of exile in Oklahoma, Joseph eventually settled on the Colville Reservation in northern Washington State. His celebrity led Euro-American artists and advertisers to reproduce his well-known likeness in countless forms. Chief Joseph sanctioned the popular dissemination of his image to draw attention to the tragic plight of the Nez Perce people.

Warner's patron Charles Erskine Scott Wood, who first met Chief Joseph in 1877, arranged for him to pose for the sculptor in 1889. Both were in Portland, Oregon at the time—Joseph to advocate for Nez Perce rights, and Warner to complete portrait commissions. The sculptor represented Joseph faithfully: his impressive profile, rendered in high relief, features alert eyes and loose flesh that captures subtleties of light and shadow. The sitter's given name appears in a vertical inscription in both English and Nimipuutímt, the Nez Perce language, translated as Thunder Traveling to Higher Areas.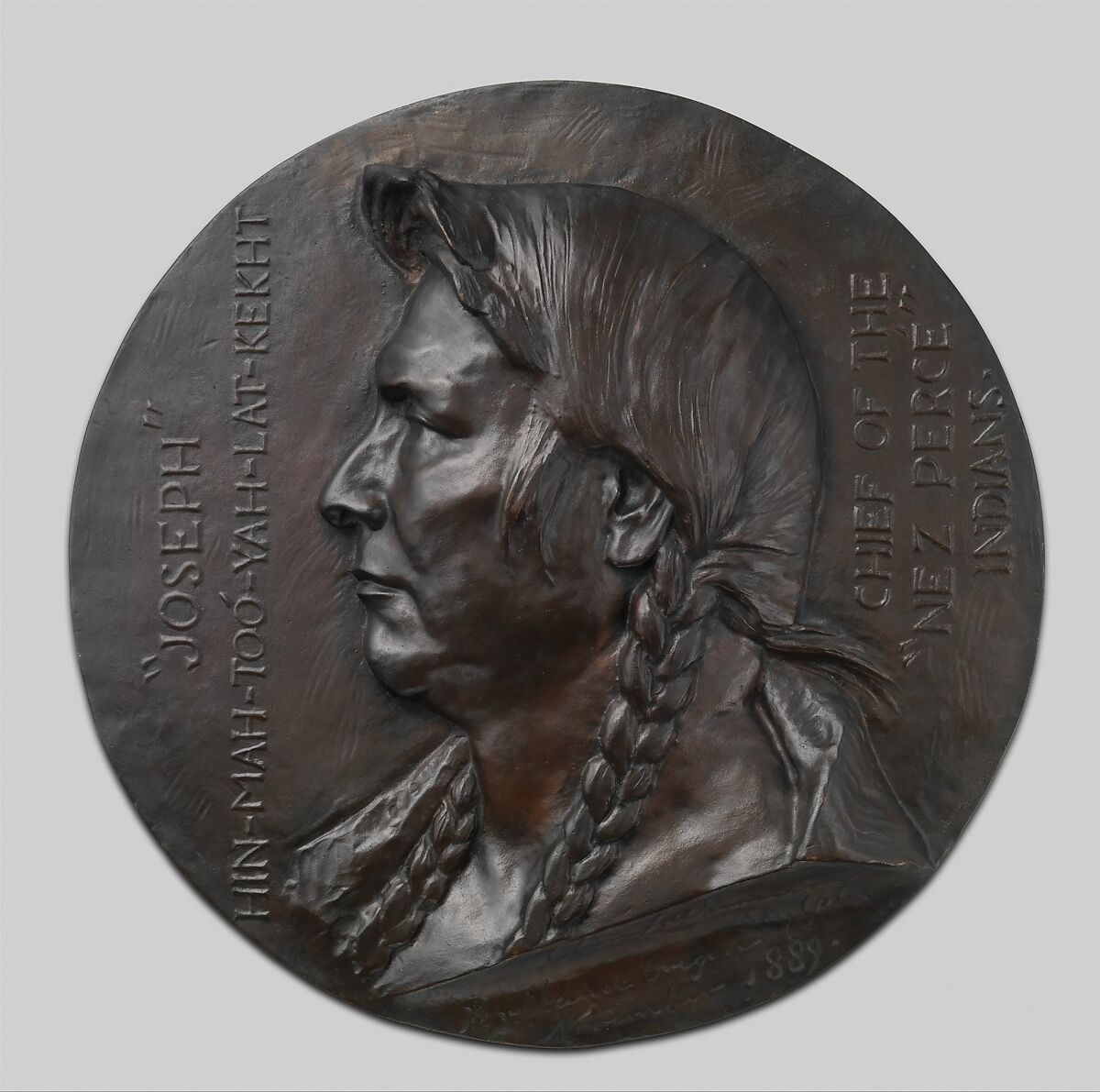 This artwork is meant to be viewed from right to left. Scroll left to view more.