The Pottery Seller
Not on view
The subject of itinerant merchants selling their wares was a popular one in eighteenth-century Europe, and numerous porcelain factories produced figures of street vendors. The Meissen, Sèvres, and Capodimonte factories, in particular, made many such figures, and those produced at Capodimonte are among the most engaging. Giuseppe Gricci (1700–1770) was the head modeler at Capodimonte, and he is credited with creating the models for these street peddlers.

For The Pot Seller, Gricci used a print by the Italian artist Annibale Carracci (1560–1609) as his source. In his three-dimensional depiction of a man selling pots, although Gricci was very faithful to the composition and specific details of Annibale's engraved image, he has imbued his figure with a sense of movement and spirit absent from the original print. Many of the figures produced at Capodimonte are painted with a minimal amount of enamel decoration, and the balance between the painted details and the white, luminous porcelain contributes greatly to their aesthetic appeal.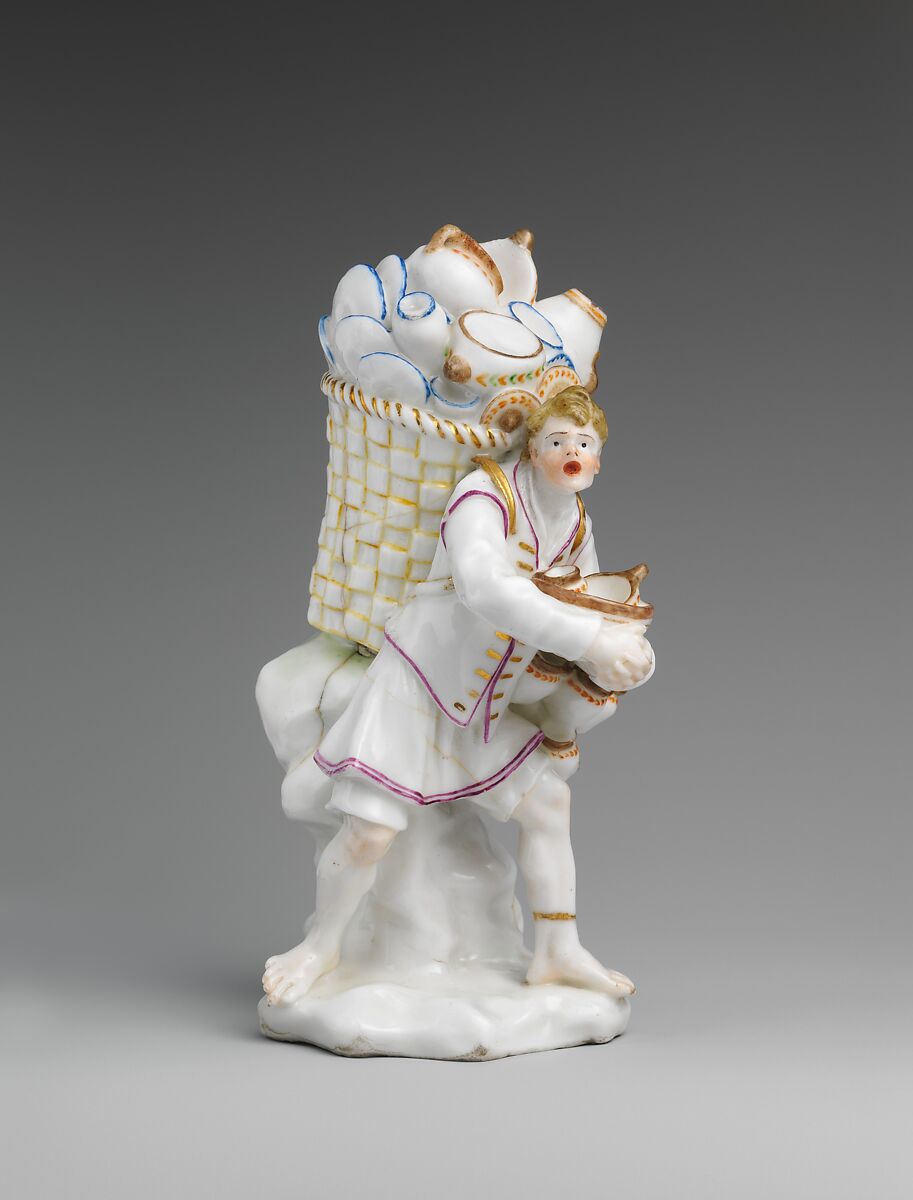 This artwork is meant to be viewed from right to left. Scroll left to view more.