Terracotta lekythos (oil flask)
Attributed to the Sappho Painter

On view at The Met Fifth Avenue in Gallery 154
Helios (the Sun) rises in his quadriga (4-horse chariot); above, Nyx (Night) driving away to the left and Eos (the goddess of dawn) to the right; Herakles offering sacrifice at altar.

The four lekythoi grouped here are all attributed to the same painter and are said to have been found together in a tomb in Attica. Three of them are decorated with subjects that may have seemed especially suitable for funerary offerings because they show figures moving beyond the confines of the known world. This vase shows a scene that must be related to Herakles' journey to the west, outside the ring of ocean that encircled the earth. Traveling in the bowl of the sun, he reached an otherworldly place where he had to kill the monster Geryon, a creature similar to Hades, the god of the underworld. Here Herakles offers a sacrifice to Helios as the sun rises.
#9793. Kids: Terracotta lekythos (oil flask)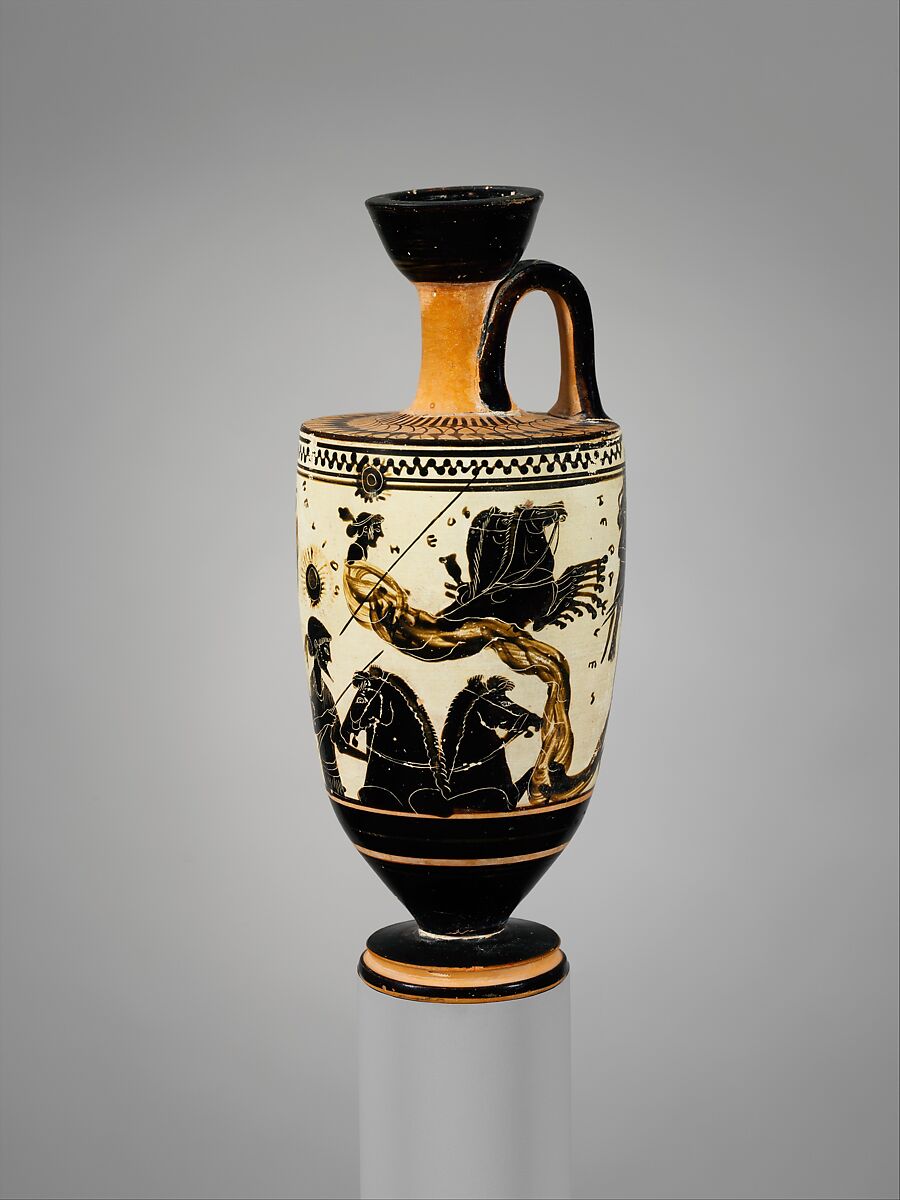 This artwork is meant to be viewed from right to left. Scroll left to view more.