Terracotta situla (bucket)
Attributed to the Lycurgus Painter

On view at The Met Fifth Avenue in Gallery 161
Dionysos among satyrs and maenads. On the bottom, round face

A situla is a bucket that served to decant wine. The shape is well attested in metal examples and in terracotta counterparts of different types. This piece presents a spirited depiction of the wine-god Dionysos driving his griffin-drawn chariot to a gathering of his followers. Particularly engaging is the old satyr dipping a jug into the decorated calyx-krater, probably to fill the libation bowl in his left hand. On the back, Dionysos is seated between a satyr and a maenad and is surrounded by attributes, including a fawn, a cista (cylindrical box), and wreaths.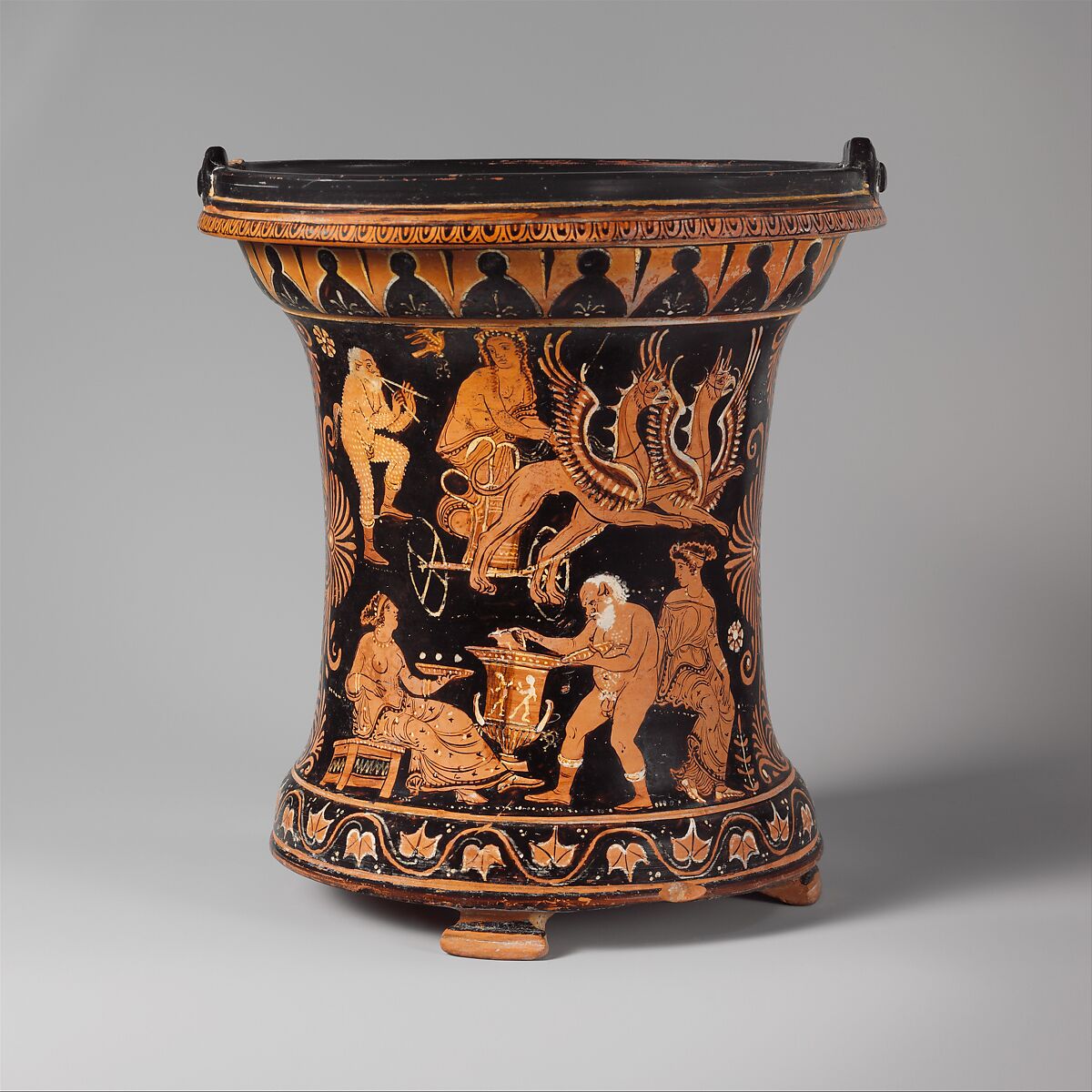 This artwork is meant to be viewed from right to left. Scroll left to view more.