Terracotta hydria (water jar)
Attributed to the Group of B.M. F 308

On view at The Met Fifth Avenue in Gallery 162
The abduction of Persephone by Hades surrounded by gods

The myth of the abduction of Persephone was situated in Sicily. Hades' chariot occupies the most prominent area of the vase. All around appear deities connected with the event—Zeus, Hades' brother, whose sanction was needed; Aphrodite and Eros, abettors of Hades' desire; Demeter, Persephone's mother; torch-bearing Hecate; and Athena. The vegetation in the scene and the choice of a water jar as the shape emphasize the aspect of fertility in the story. Mythological subjects such as this commonly decorated funerary vases.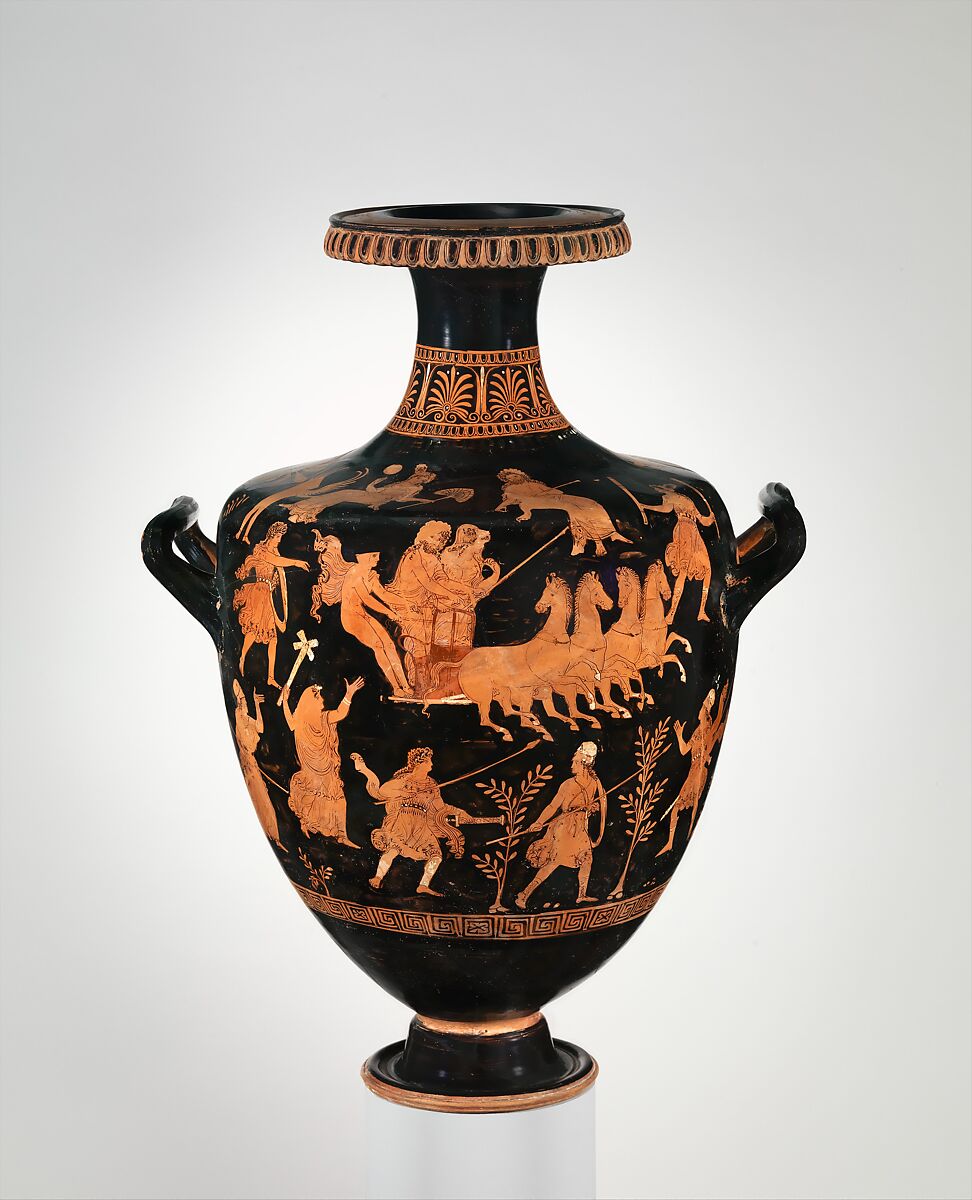 This artwork is meant to be viewed from right to left. Scroll left to view more.