Terracotta loutrophoros (ceremonial vase for water)
Attributed to the Metope Painter

On view at The Met Fifth Avenue in Gallery 160
On the body, obverse, woman with attendant in naiskos (shrine) flanked by youths and women
Reverse, woman in naiskos flanked by youths and women
On the shoulder, obverse, head of a woman wearing a Phrygian cap within foliage
Reverse, head of a woman within foliage

This loutrophoros is a slightly simpler counterpart of the adjacent example. The naiskos has only two columns, and the lower part of the podium is covered with vine
tendrils. The woman opens a casket, while her maid holds a garland of flowers. Although the function of such vases is not fully understood, it was most probably
funerary. From its origins in Athens, the loutrophoros was associated with weddings and with rites for those who died unmarried. The iconographical formula of figures
in a naiskos was established in sculpture on the Greek mainland, whence it reached Southern Italy.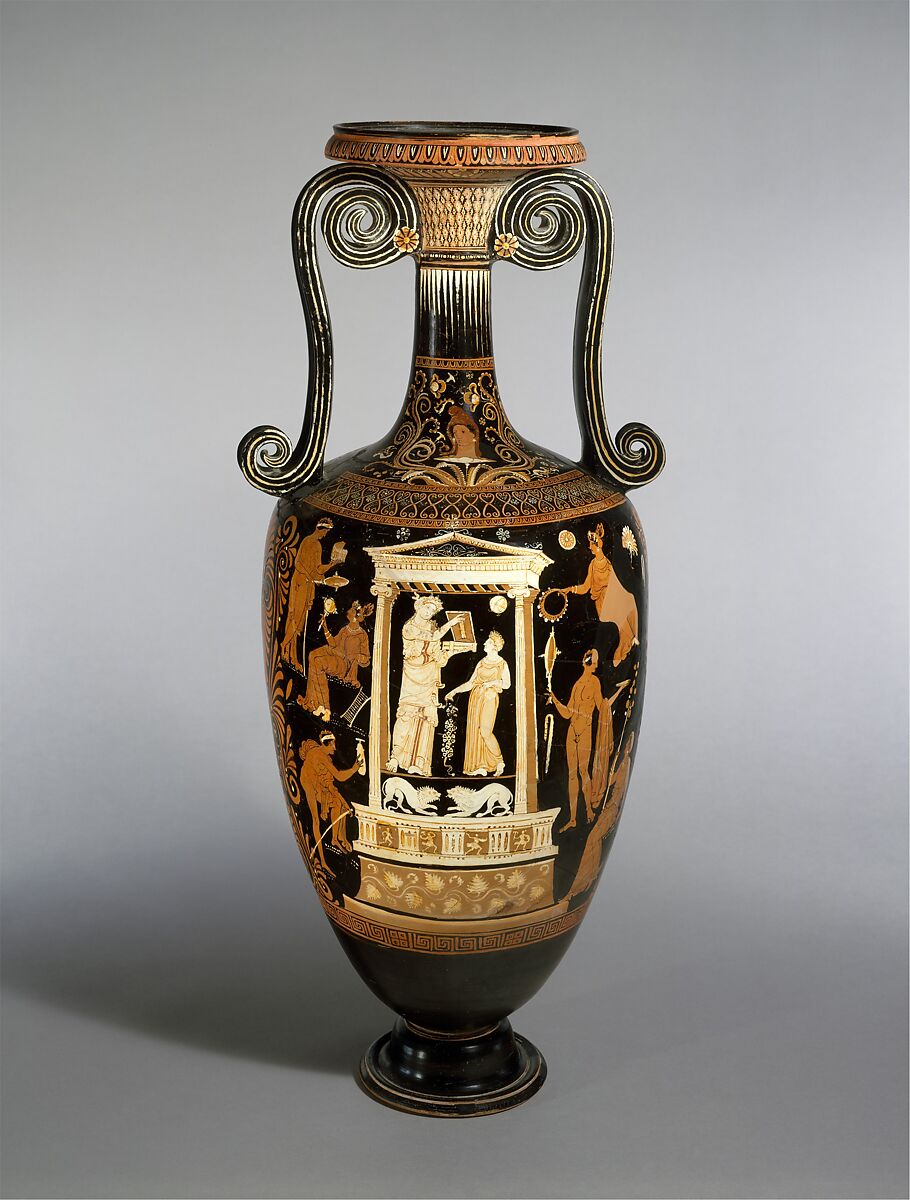 This artwork is meant to be viewed from right to left. Scroll left to view more.