Terracotta loutrophoros (ceremonial vase for water)
Attributed to the Metope Painter

On view at The Met Fifth Avenue in Gallery 160
On the body, obverse, woman with attendant in naiskos (shrine) flanked by youth and women
Reverse, woman in naiskos flanked by youths and women
On the shoulder, obverse, Eros with alabastron and mirror within foliage
Reverse, head of a woman within foliage

This imposing and beautifully executed vase, together with its counterpart exhibited here, is of exceptional interest for the architectural structure on the obverse. A small naiskos, rendered with three columns, encloses a woman, her maid who holds out a small casket, and a metal loutrophoros. Between the level on which they stand and the podium for the shrine are two panels with a pair of confronted lions. The podium itself consists of an upper frieze of triglyphs, alternating with metopes showing Greeks fighting Amazons. The lower element is covered with tendrils enclosing a female head. Although naiskoi are common on Apulian vases, the complexity and elaboration here are unusual. The unresolved question is to what extent the representation reflects actual funerary structures and the limestone reliefs
familiar especially from Tarentum.
#1087. Terracotta loutrophoros (ceremonial vase for water)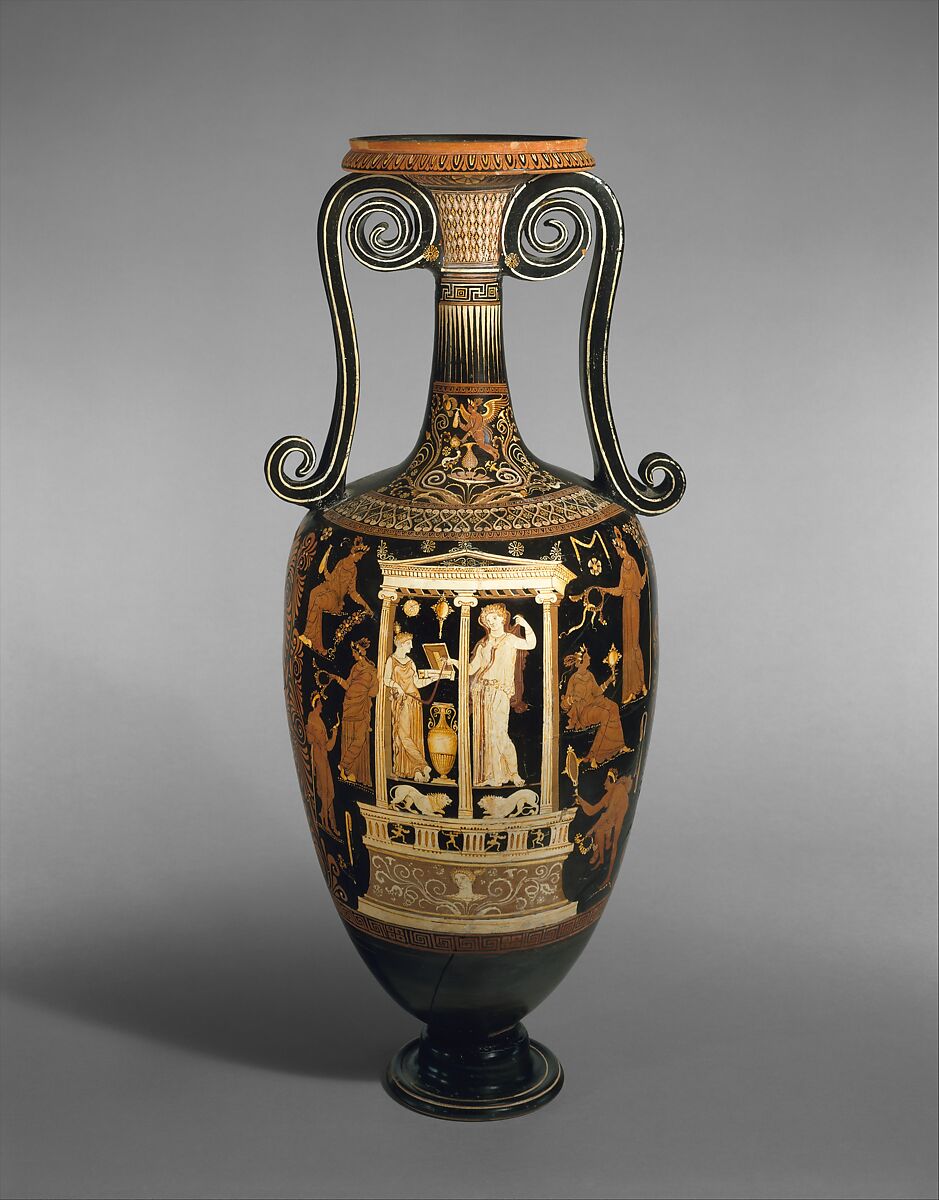 This artwork is meant to be viewed from right to left. Scroll left to view more.