Comb Morion
On view at The Met Fifth Avenue in Gallery 371
This helmet is an outstanding example of parade armor made in northern Germany for the court of Duke Heinrich the Younger of Brunswick-Wolfenbüttel (r. 1514–68) and his son Julius (r. 1568–89). Characteristic of the Brunswick school is the prominent and finely etched figural decoration, with historical, mythological, and biblical subjects.

The etching on this morion is exceptionally accomplished and includes (on the raised comb) portrait medallions of Alexander the Great and Antonia Sabina Augusta, wife of the Roman emperor Hadrian. The classical subjects, complex design, and horror vacui typify the northern Mannerist aesthetic. The decoration on the left side includes a shield emblazoned with three small shields—the emblem of the guild of Saint Luke, the painter's guild to which many etchers belonged. The quality and originality of the etching suggest that this helmet may have been the artist's "masterpiece," submitted to the guild by the etcher as proof that he had attained sufficient skill to be designated a master of his craft.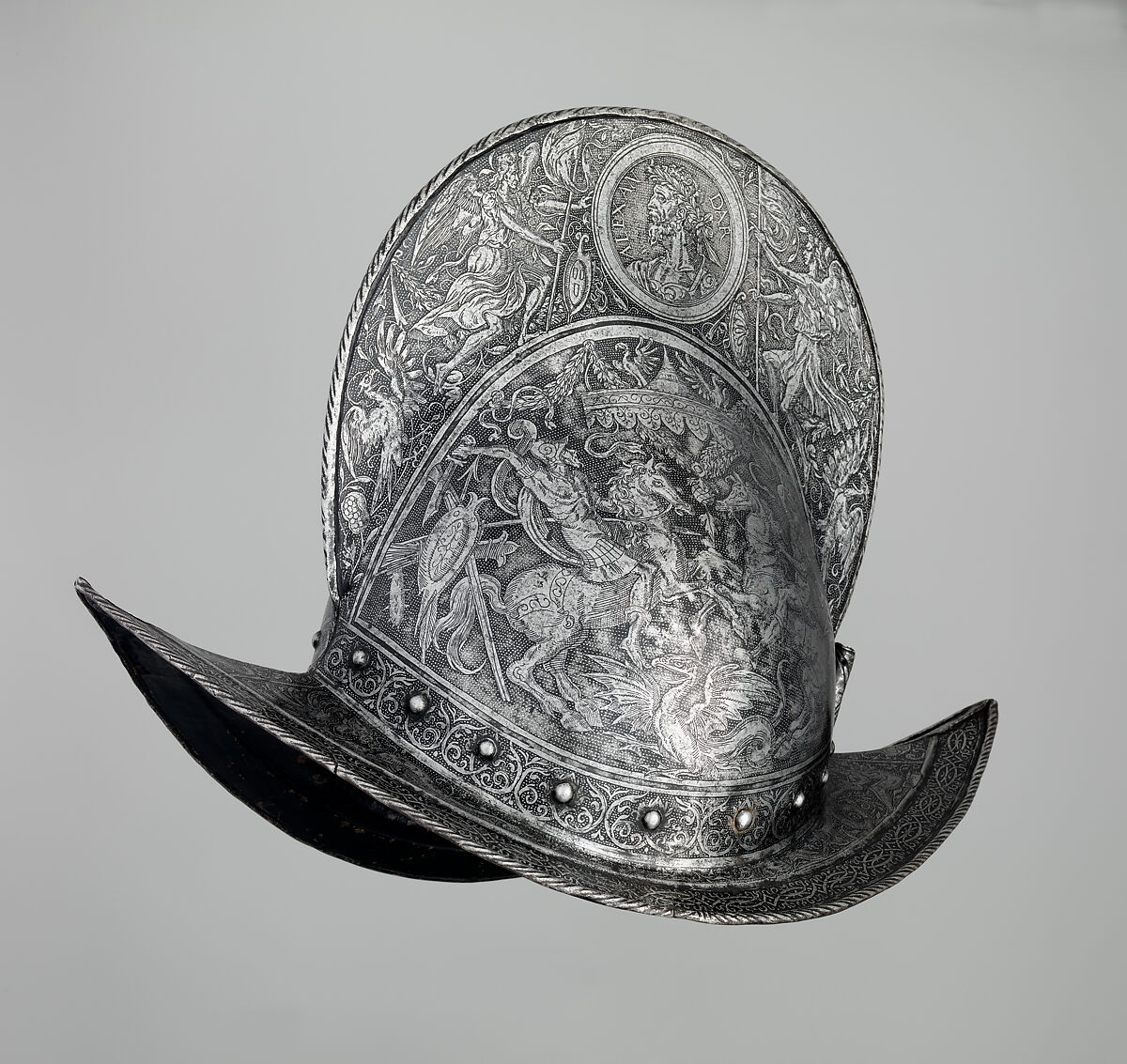 This artwork is meant to be viewed from right to left. Scroll left to view more.