Nocturne (Nocturne: The Thames at Battersea)
James McNeill Whistler American

Not on view
Born in New England, Whistler studied painting in Paris and then based himself in London. There he demonstrated that making prints could be as serious an artistic pursuit as painting. Representing the river Thames, then the lagoons of Venice, Whistler developed subtle tonal variations that alluded dreamily to a triumph of water and air over substance.
In this early lithograph, Whistler worked directly on the stone (rather than using transfer paper), applying washes of ink to achieve striking atmospheric effects. The artist printed this river subject in 1878, the year in which his libel case against the art critic John Ruskin—involving Ruskin's attack on one of Whistler's painted "Nocturnes"—was heard. Though Whistler won the case, the court costs forced him to declare bankruptcy in the following year.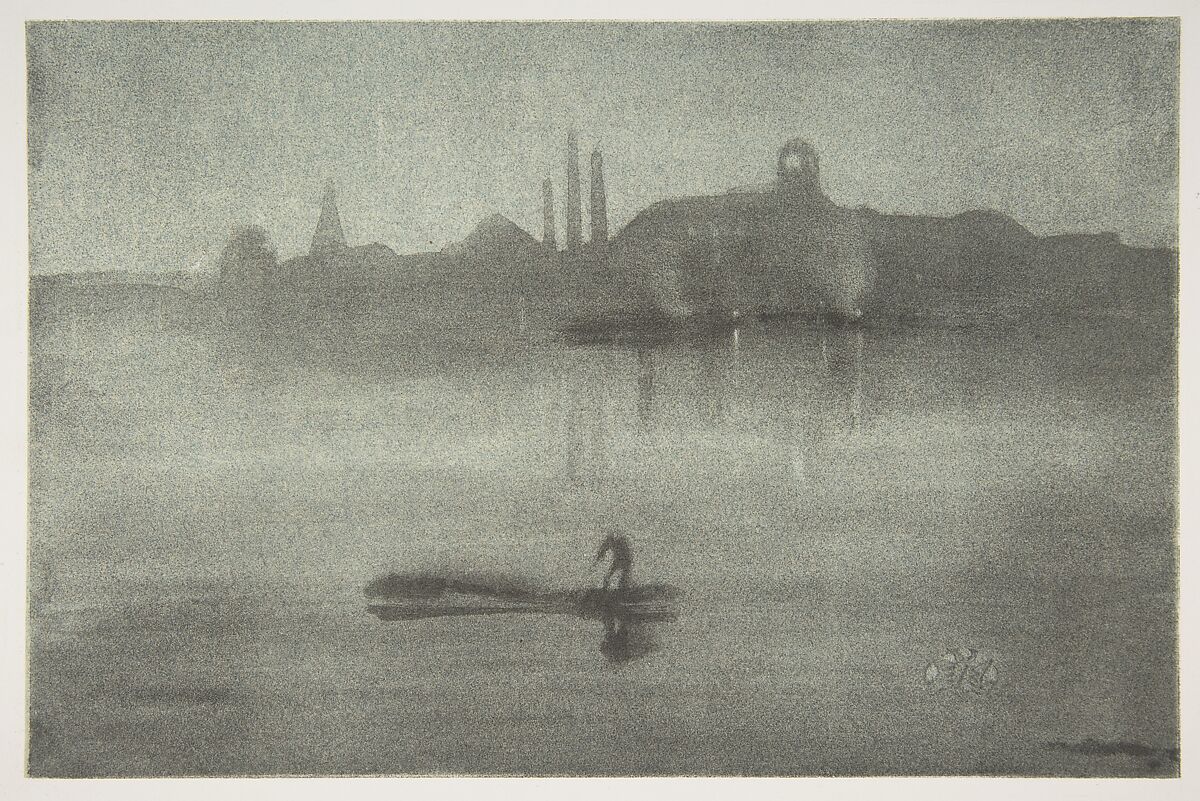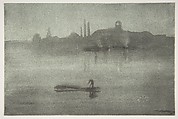 This artwork is meant to be viewed from right to left. Scroll left to view more.