The Gallery of Illustrious Americans, Containing the Portraits and Biographical Sketches of Twenty-four of the Most Eminent Citizens of the American Republic Since the Death of Washington
Not on view
Illustrated book bound in blue cloth with gold stamping. Front cover stamped: "The Gift Book of the Republic, The Gallery of Illustrious Americans, The Union and the Republic for Ever" (with emblem below).
The title page reads: "The Gallery of Illustrious Americans, containing the Portraits and Biographical Sketches of Twenty-four of the Most Eminent Citizens of the American Republic, since the Death of Washington, C. Edwards Lester, editor, New York: M. B. Brady, F. D'Avignon, C. Edwards Lester, MDCCCL."
Portraits of: General Zachary Taylor, John Caldwell Calhoun, Daniel Webster, Silas Wright, Henry Clay, John Charles Freemont, John James Audubon, William Hickling Prescott, General Winfield Scott, President Millard Fillmore, William Ellery Channing, and Lewis Cass each followed by a biography.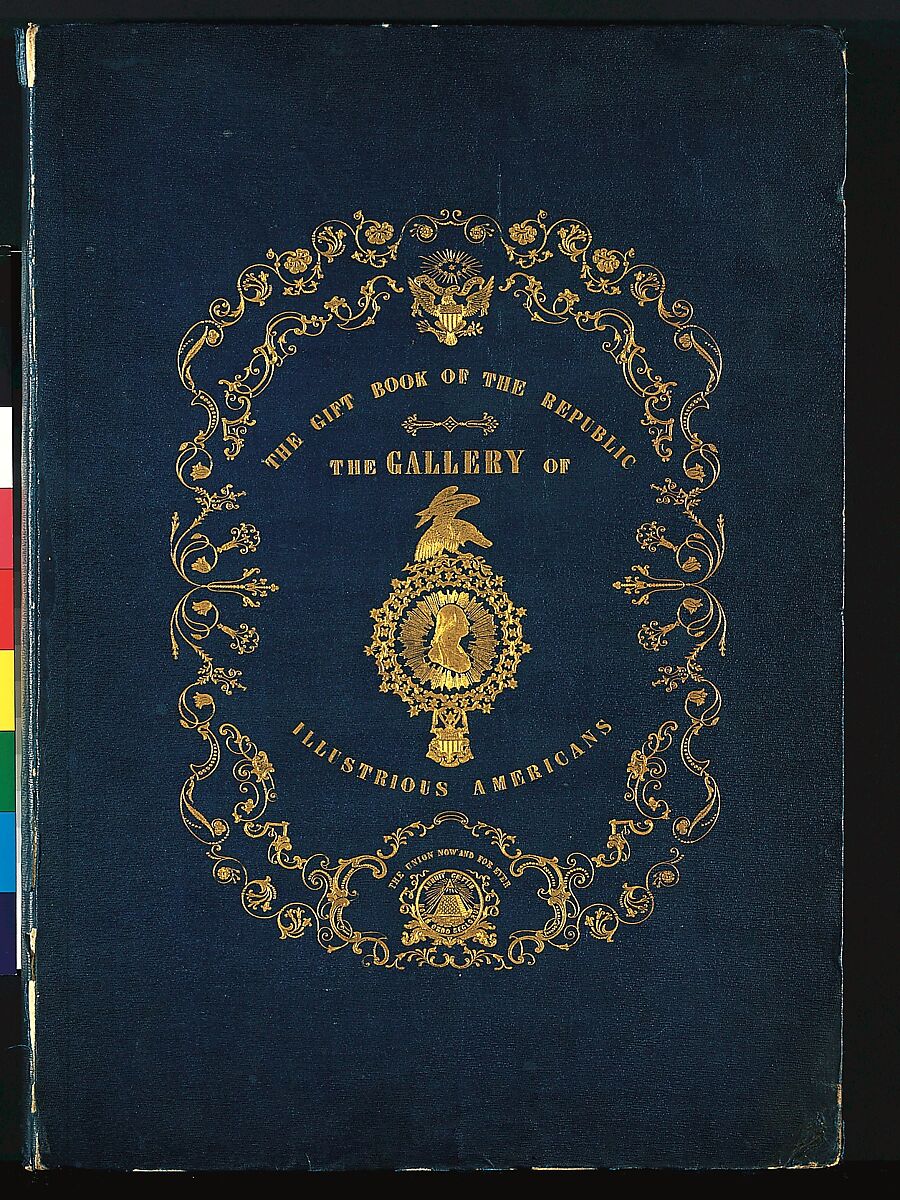 This artwork is meant to be viewed from right to left. Scroll left to view more.