Tray with women and boys on a garden terrace
Not on view
Scenes of harmonious families featuring women and frolicking children—expressions of the hope for and joy of having offspring—began to appear in Chinese decorative art in the late Song dynasty (960–1279). This massive platter's relief carving is typical of high Yuan-dynasty style. Three different geometric patterns—respectively delineating sky, water, and land—are testament to the artist's sophisticated skill. The artist had a sense of humor, too—a boy plays hide-and-seek behind the large garden rock, but shows only his forehead.
#7429. Platter with Scenes of Children at Play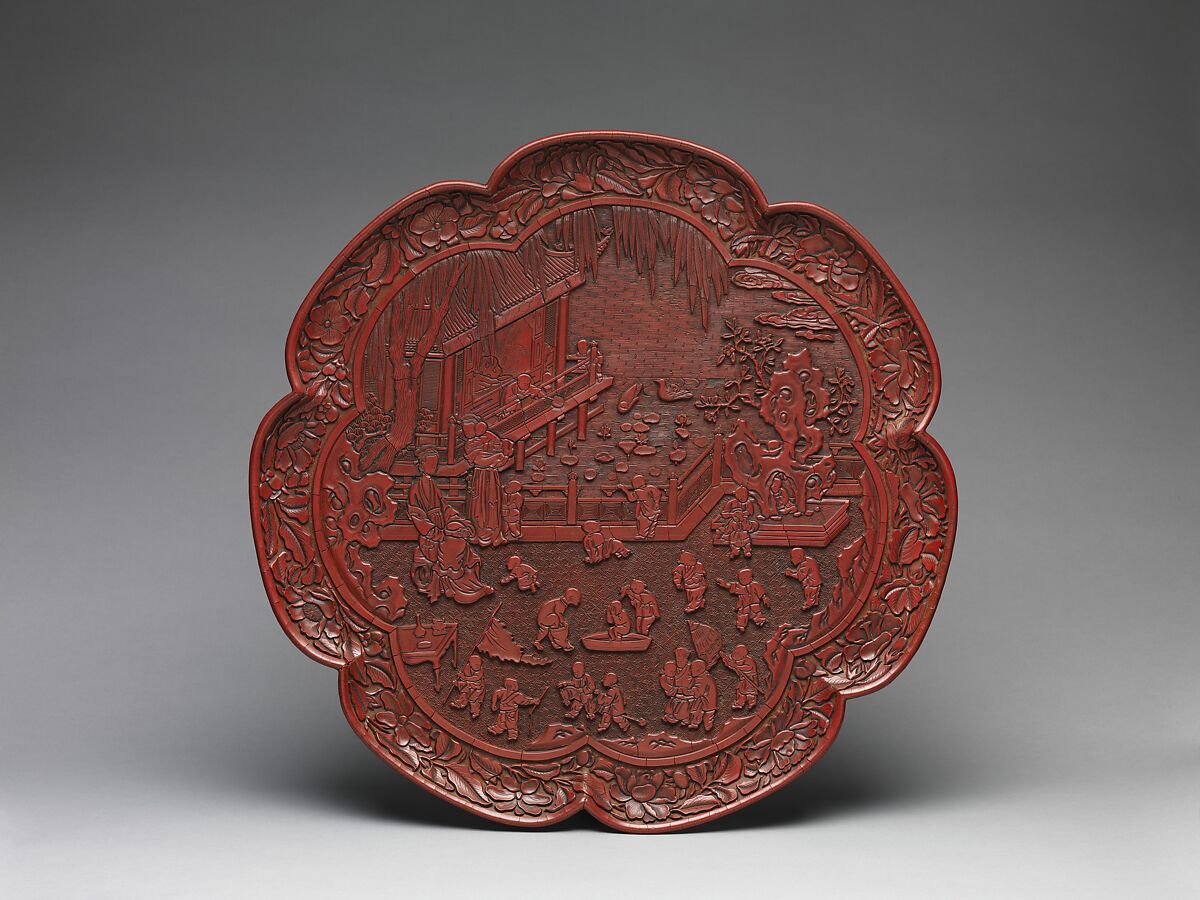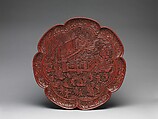 This artwork is meant to be viewed from right to left. Scroll left to view more.