Folio from a Qur'an Manuscript
Not on view
This folio from a Qur'an is written on paper in black new style script, with vocalizations in red, diacritical marks in gold, and other orthographical signs in blue and black. The golden medallions are verse markers: the smaller ones contain letter numerals, while the larger one contains the words "100 verses" encircled by a band of trefoil scrolls, indicating the beginning of the 100th verse of Sura 6 (al-An'am, "of the Cattle").

Paper, a Chinese invention, was first produced in the Islamic lands from the late 8th century, in Baghdad, but only from the 10th century onward it is known to have been employed for Qur'ans, as a substitute for parchment.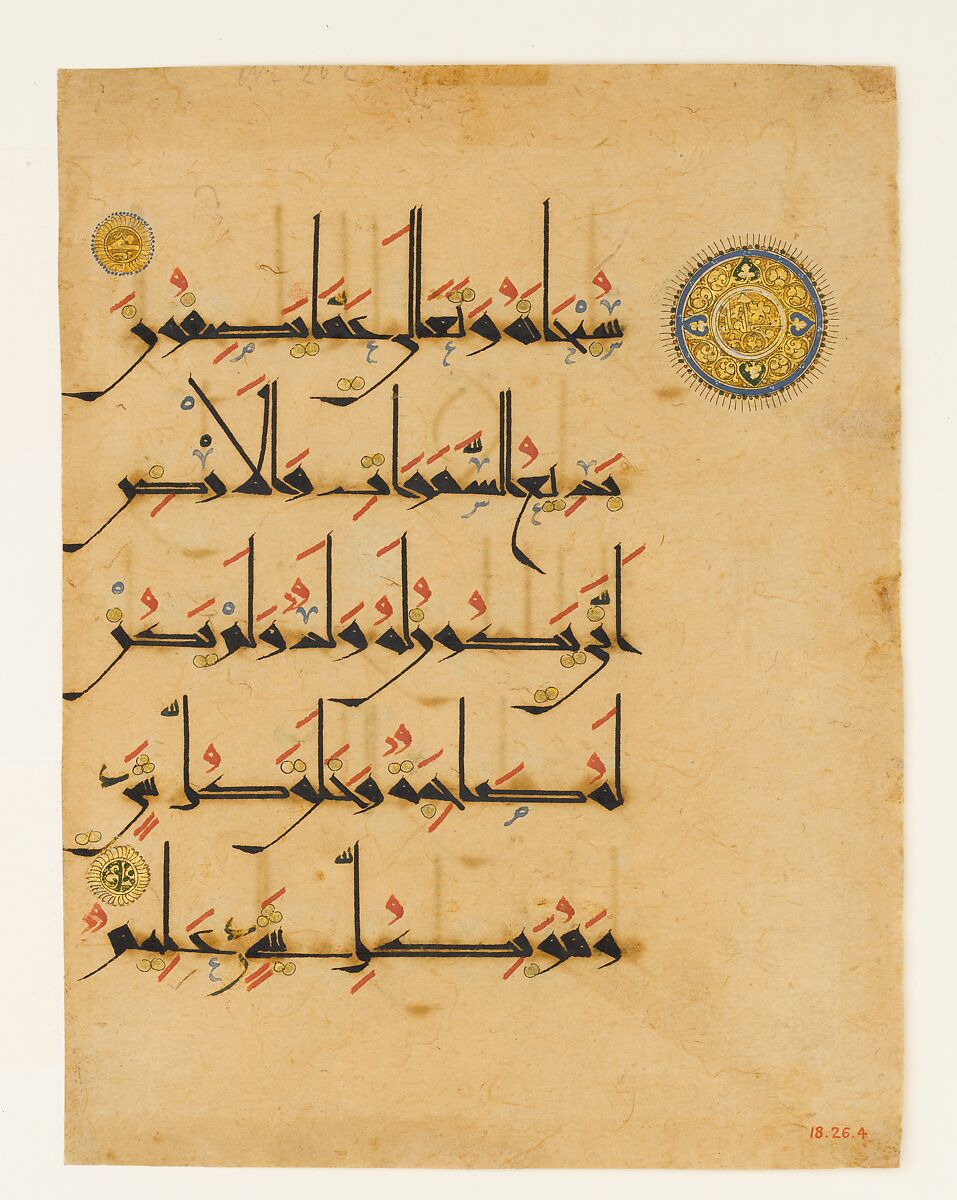 This artwork is meant to be viewed from right to left. Scroll left to view more.