Dōtaku (Bronze Bell)
Not on view
Produced during the late Yayoi period, the distinctive clapperless Japanese bronze bells known as dōtaku are thought to derive from earlier, smaller Korean examples that adorned horses and other domesticated animals. Dōtaku were buried, singly, in pairs, and in large groups—occasionally with bronze mirrors and weapons—in isolated locations, often on hilltops, perhaps to ensure a community's agricultural fertility. Later dōtaku had relatively thin walls and would not have resonated, so it assumed their purpose was primarily ritual.
#8805. Dōtaku (Bronze Bell)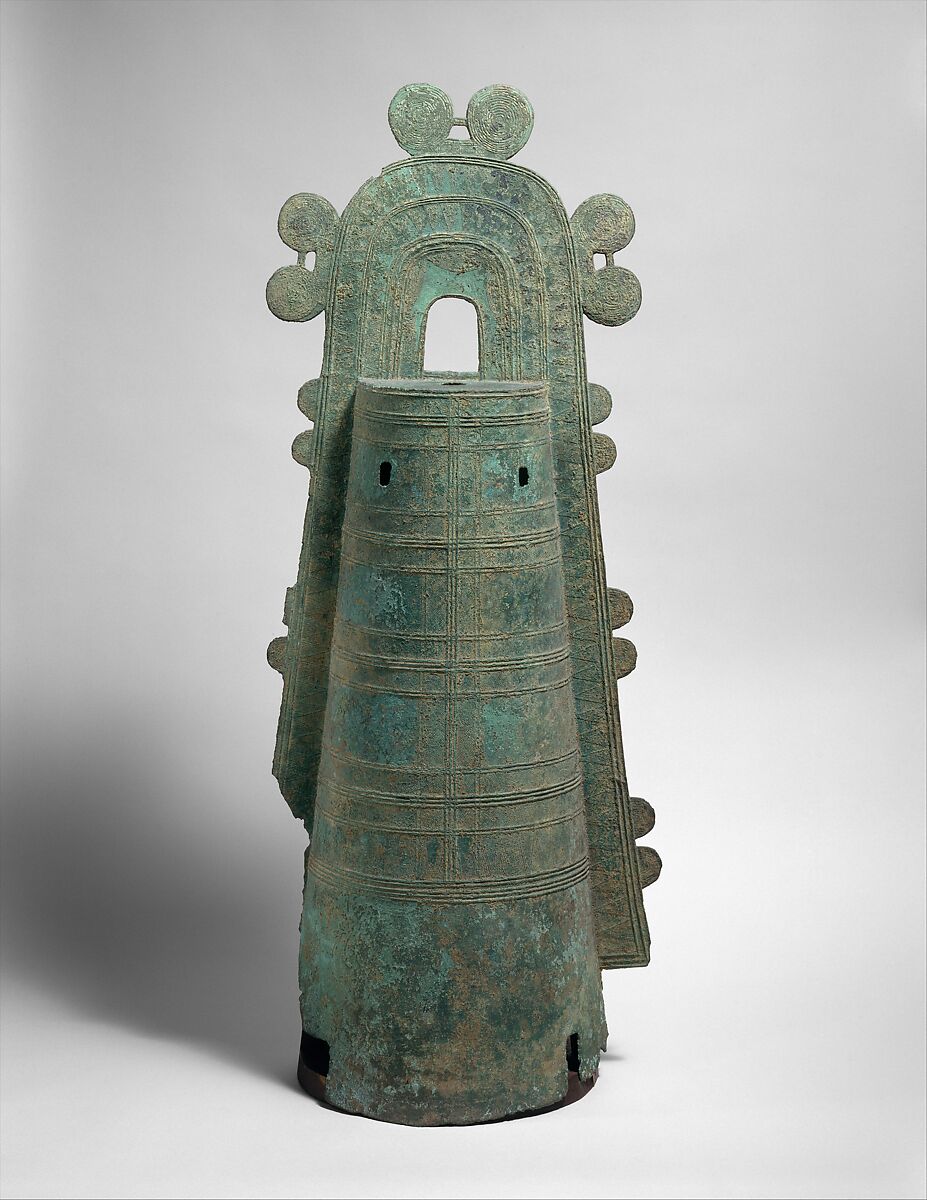 This artwork is meant to be viewed from right to left. Scroll left to view more.