Manuscript Illumination with Scenes of Easter in an Initial A, from an Antiphonary
Nerius Italian, Bolognese

Not on view
Nerius' name is known from his signature on a legal manuscript, for which Bologna, with its great university, was renowned. This example of his work, however, was created for a community of Augustinian monks. The scene weaves the accounts of two Gospels. Following Mark, the women approach the tomb of Jesus to anoint his body but find an angel at his empty tomb. According to Matthew's report of what happened to two holy women on Easter Sunday, they meet Jesus as they leave.
#2848. Initial A with Scenes of Easter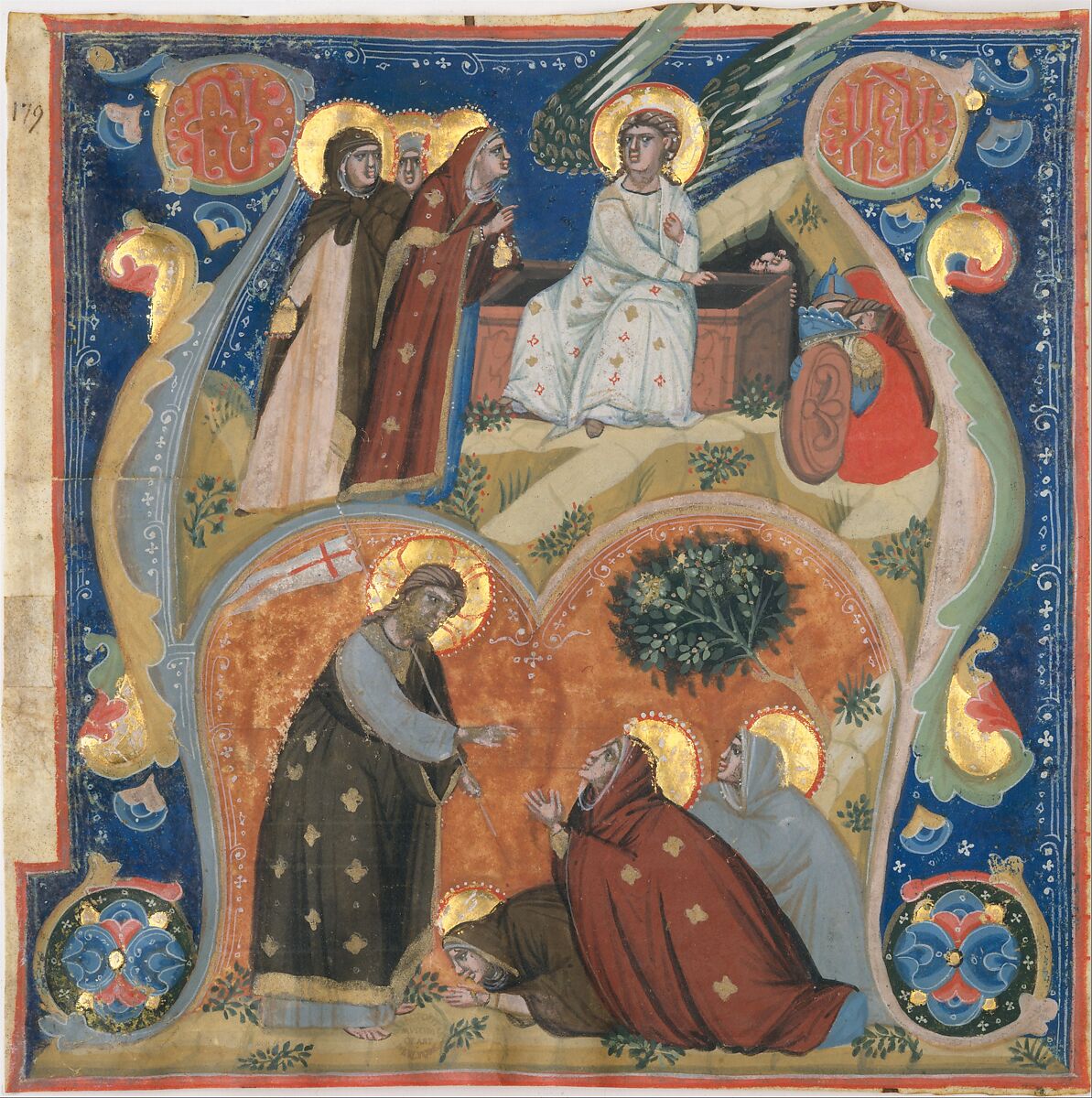 This artwork is meant to be viewed from right to left. Scroll left to view more.