Sculpture of Moses with Tablets of the Law
On view at The Met Fifth Avenue in Gallery 304
This sculpture of Moses, holding the tablets with the Ten Commandments, and the opposite figure, his brother Aaron, form part of a rare ensemble of key figures from the Hebrew Bible. Often shown together on Gothic portals as forerunners of Jesus, they and other statues originally flanked an enthroned Virgin and Child that still survives in the Gothic cathedral at Noyon. The sculptures are distinguished by garments of weighty fabric arranged in swelling volumes stretched around the body. They were removed from the cathedral in the wake of the French Revolution, and the surface of each sculpture was affected by different environmental conditions.
#2970. Moses with Tablets of The Law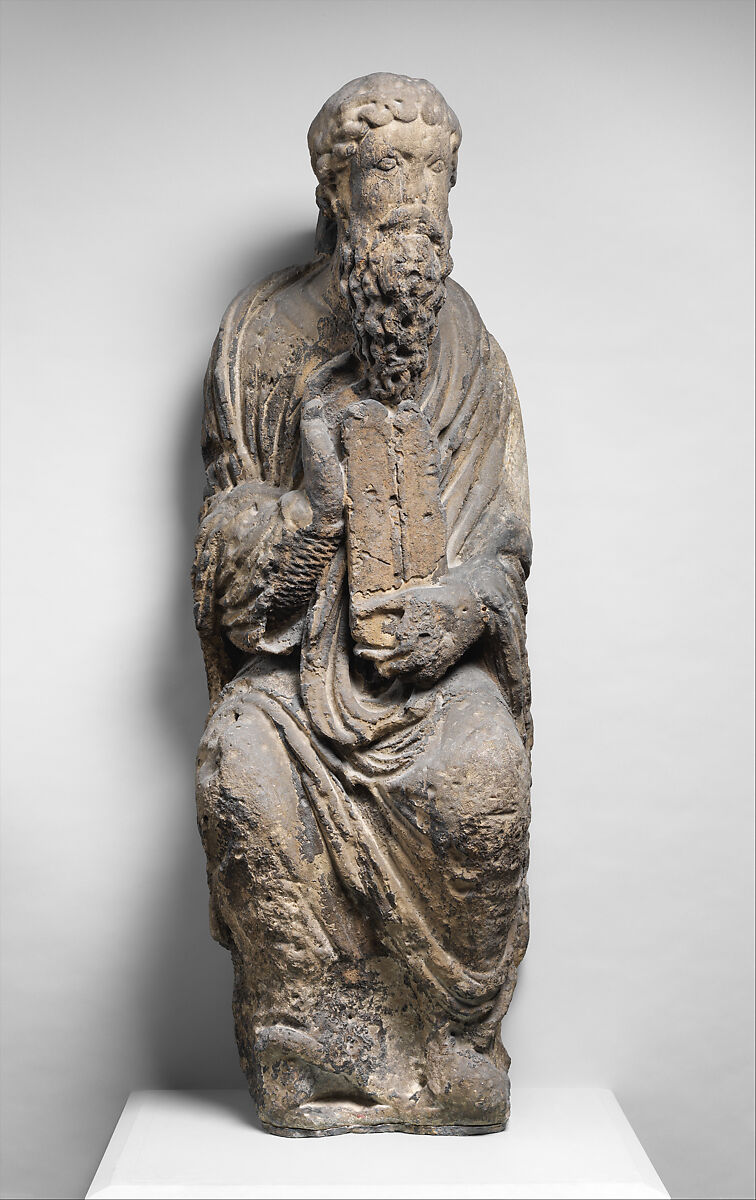 This artwork is meant to be viewed from right to left. Scroll left to view more.