Saint-Guilhem Cloister
On view at The Met Cloisters in Gallery 03
Nestled in a dramatic landscape of gorges and waterfalls, the monastery of Saint-Guilhem-le-Désert, from which this cloister comes, was founded in 804 by Saint William (Guilhem), legendary duke of Aquitaine and a member of the court of Charlemagne. Saint-Guilhem thrived as a pilgrim's destination on the road to the shrine of Saint James (Santiago de Compostela) in northern Spain.

The capitals attest to the skill and imagination of the medieval sculptor. Many imitate the leaf forms of ancient Roman types; others appear as if covered by vines, and one precisely represents the form of a hops plant. Still others present stories from the Bible, including Daniel in the Lions' Den. Inventively carved columns and pilasters imitate the bark of a palm tree, cascades of water, or clusters of foliage.

In the wake of the French Revolution, many elements of the cloister were acquired by local citizens. The elements seen here were purchased by the American sculptor George Grey Barnard before World War I.

The late eleventh-century limestone capital in the center (25.120.246), recut as a font, comes from the Auvergne or Guyenne region of France.
#17. Cloister from Saint-Guilhem-le-Désert
Playlist

17. Cloister from Saint-Guilhem-le-Désert

113. Troubadour/Trouvère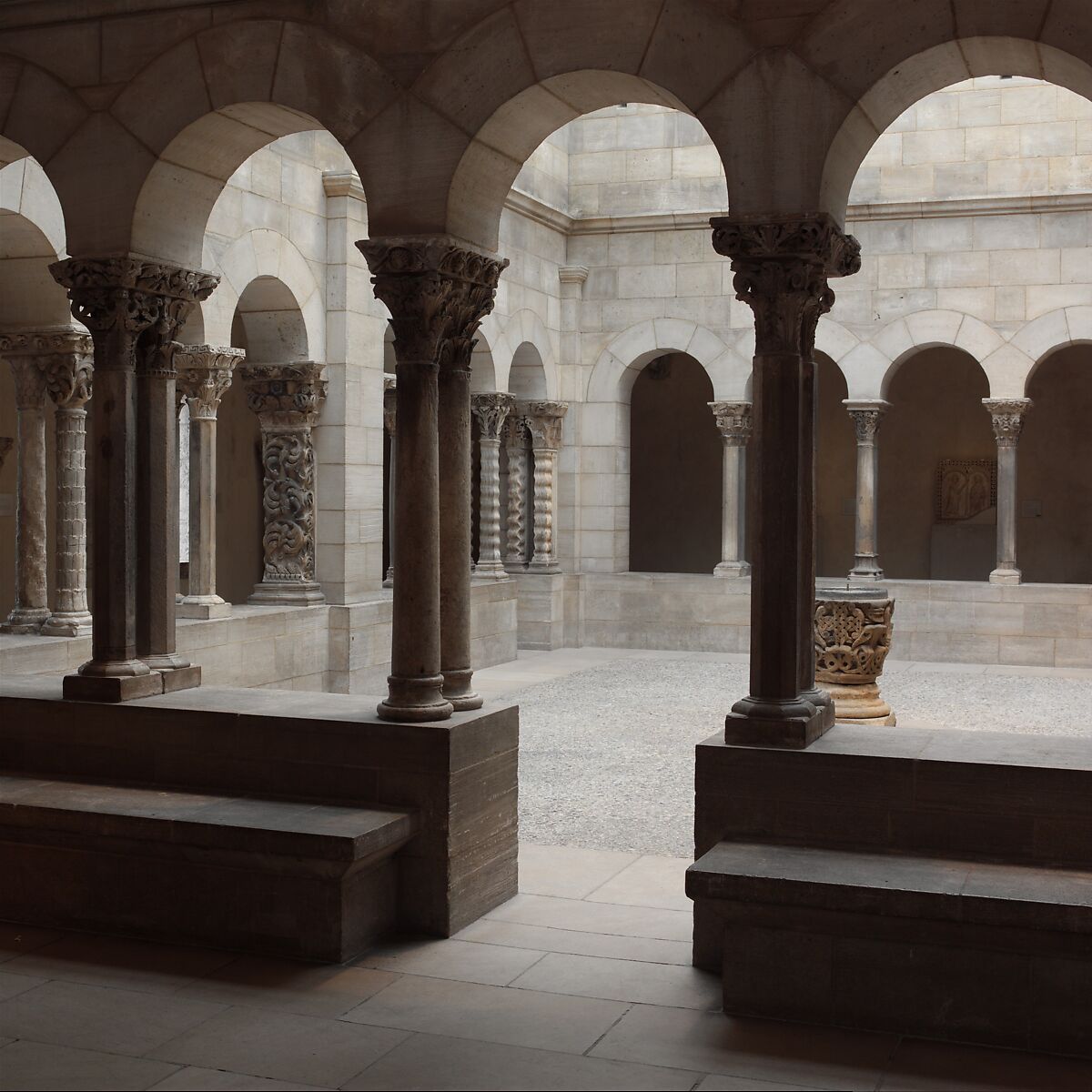 This artwork is meant to be viewed from right to left. Scroll left to view more.