Amulet depicting Isis, Horus, and Nephthys
Late Period–Ptolemaic Period
On view at The Met Fifth Avenue in Gallery 127
The three deities depicted in this triad amulet are some of the main protagonists in the Osiride myth that tells the murder and revival of the god Osiris and the birth and triumphal avenge of his son Horus. According to this myth the sister goddesses Isis and Nepthys cared for the body of Osiris and later they protected his son Horus as a young child.

Horus is in the center of the group here, flanked by his mother Isis on his right and his aunt Nephthys on his left. Isis is identified by the stepped throne hieroglyph on her head and likewise Nephthys wears the two hieroglyphic components of her name as a headdress. The goddesses are holding the hands of Horus, who is shown slightly larger than them, but his sidelock and nudity identify him as a child. The intimate gesture of holding Horus' hands not only alludes to his young age, but it also symbolizes the goddesses' care and protection for him. This amulet is probably supposed to guarantee the same kind of protection and help of the sister goddesses for the reborn deceased that they provided for both Osiris and the young Horus.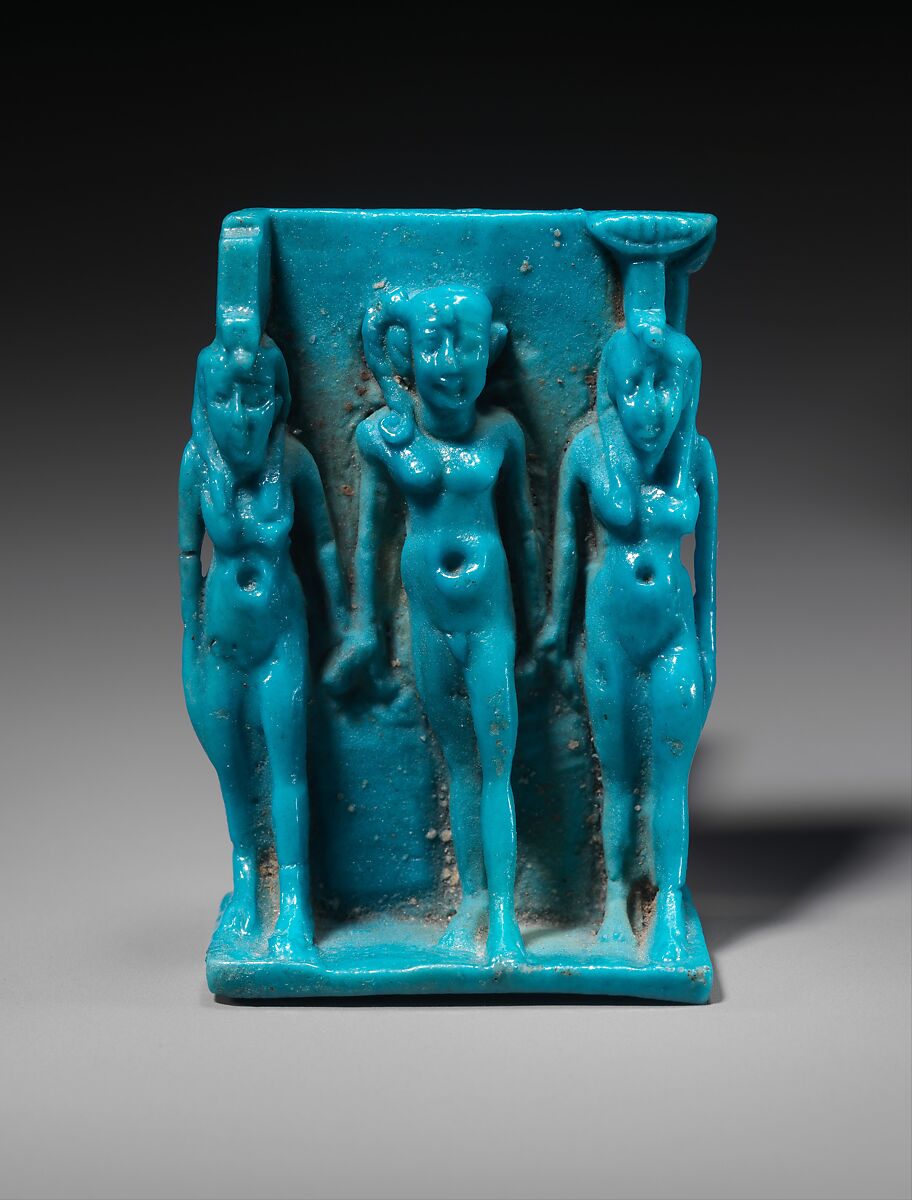 This artwork is meant to be viewed from right to left. Scroll left to view more.