Small Hounds & Jackals Game Board
Middle Kingdom
On view at The Met Fifth Avenue in Gallery 106
The game played on this small board is now call "hounds and jackals," a name derived from the animal heads atop the tall, narrow playing pieces that are not preserved on this set (for the most complete surviving example see 26.7.1287a-k). A cavity under the gameboard originally held a drawer to store the playing pieces; the metal loop was part of the mechanism that secured it. The board is supported by animal-shaped legs, probably those of a bull, only one of which is original. The ancient Egyptians often used bovine and feline legs as supports for furniture and other objects.

The ancient Egyptian name and the rules of hounds and jackals are unknown, but the configuration of the board's fifty-eight peg holes and the original two sets of five playing pieces indicate that it was a race game pitting two opponents against each other. The game probably began in the two larger, central peg holes near the curved back of the board, with the jackal playing pieces on one side and the hounds on the other. The largest hole at the back of the board seems to have marked the race's conclusion. Some of the holes have special markings that are presumed to have resulted in positive or negative consequences for the player who landed on them. Throw sticks were likely used to determine how far a playing piece advanced during a particular turn.

Hounds and jackals gameboards were deposited in Egyptian tombs, though wear and repair to this example implies that it was used during its owner's lifetime, despite its small size. The inclusion of these games among funerary goods suggests that it was not merely a pleasant pastime, but was thought to somehow benefit the deceased, perhaps by referencing the afterlife journey itself. The ancient Egyptians seem to have played hounds and jackals only during the Middle Kingdom (ca. 2030-1650 B.C.), and this board may be the earliest surviving example. Extensive Middle Kingdom trade relations and military campaigns caused the game to spread south to Nubia and into the eastern Mediterranean, where it remained popular for a long time.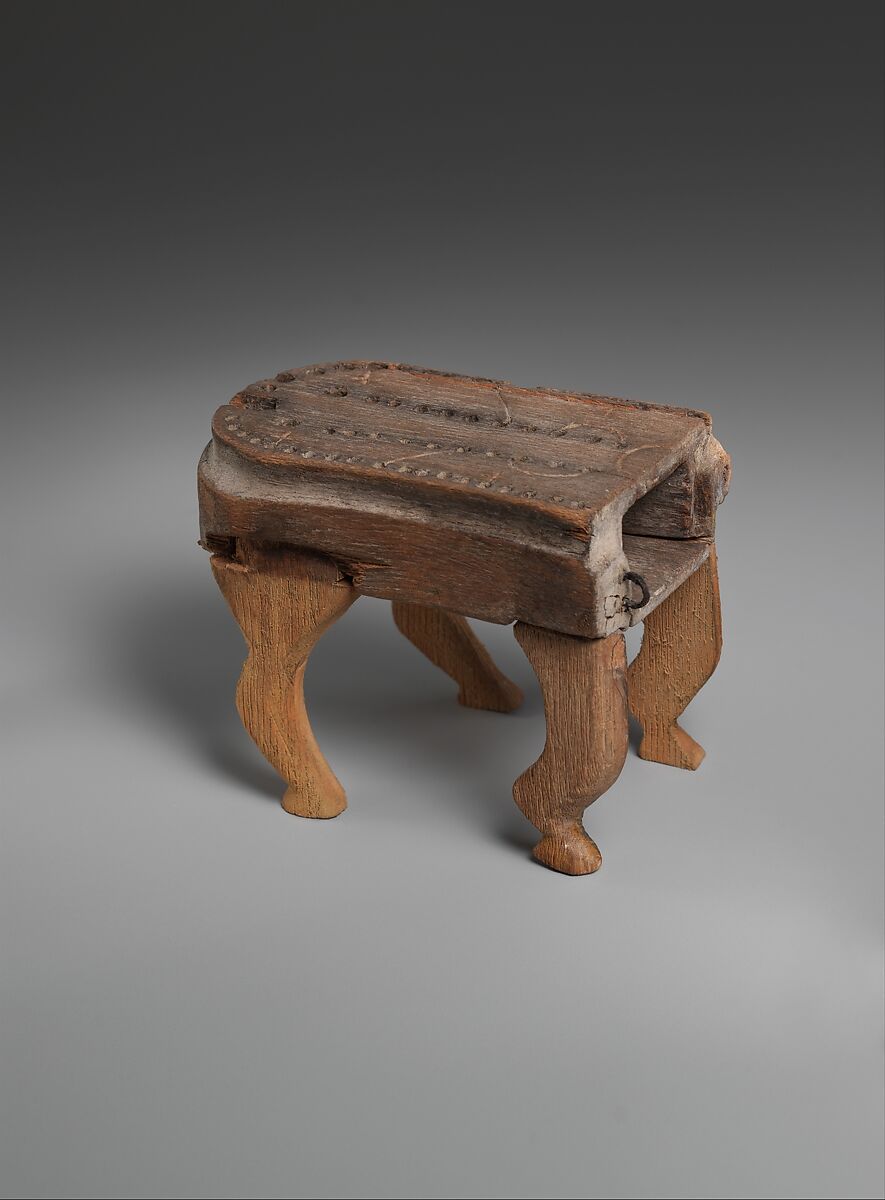 This artwork is meant to be viewed from right to left. Scroll left to view more.