Onuris
Late Period–Ptolemaic Period
On view at The Met Fifth Avenue in Gallery 134
Onuris is depicted here, recognizable by his short hair and distinctive garment, which comprises a long skirt with a short kilt worn overtop. His curled hair is arranged in three layers of thick, almost shaggy locks. A break at the top of the head shows where his crown would have rested; the crown would have comprised four tall feathers, either represented flat and side-by-side or forming a three-dimensional cylinder. Onuris was a fierce god, known for capturing enemies in battle or hunting dangerous animals. In this role, he personified good conquering and controlling forces of chaos and disruption.

Most copper alloy statuettes show him with his right arm raised in the act of spearing a defeated enemy or animal, or holding a rope, which presumably he used to snare his prey. This representation is unusual, first for the treatment of the thick locks of hair, and second for the arm position; his right arm is not raised in a striking position but rests at his side, while the left arm is extended and held an attribute that does not survive. There may be some confusion with Neferhotep, who commonly has this hand position and exhibits similar iconography, although he wears a short kilt and a different crown than the one suggested here.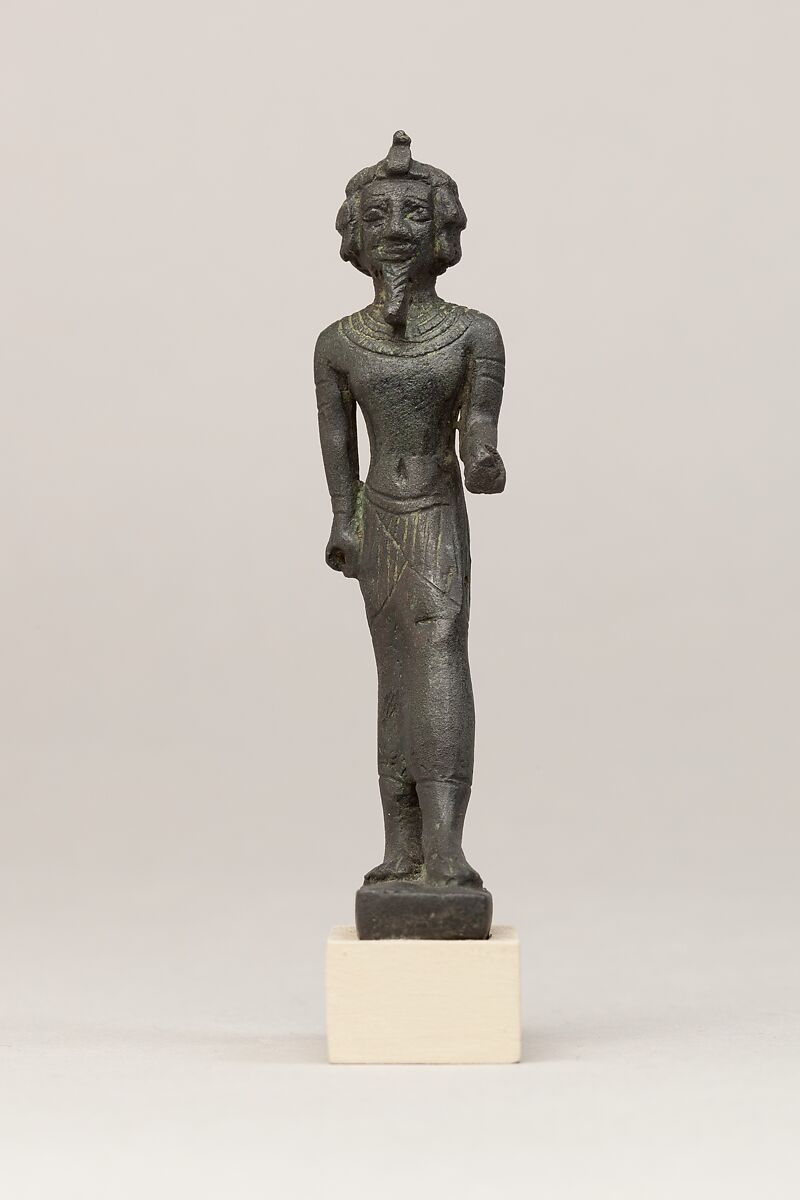 This artwork is meant to be viewed from right to left. Scroll left to view more.