Ritual Figure
Late Period or Early Ptolemaic Period
On view at The Met Fifth Avenue in Gallery 136
The fluid pose and chest-beating gesture of this extraordinary figure evoke a stately performance. Egyptian relief representations depict such figures as part of a troupe of similarly genuflecting divine beings with falcon and jackal heads. This troupe is usually seen attending the sunrise or the birth and coronation of a king; three-dimensional figures of the same type were set around the processional shrines of certain gods, doubtlessly to accompany the epiphany of the deity during a procession.

It is not easy to explain the presence among the animal-headed divinities of the human-headed figure wearing—as seen here—the regalia of a pharaoh. Some scholars interpret the figure as the representation of an actual king. Others understand it as a mythical being that introduces royal aspects into the otherworldly ritual. Whatever its exact meaning, this masterpiece of wood carving was certainly part of a temple's equipment. Its ritual character was further emphasized by a covering of lead sheet, now vanished.
Playlist

3271. Ritual Figure

3288. Ritual Figure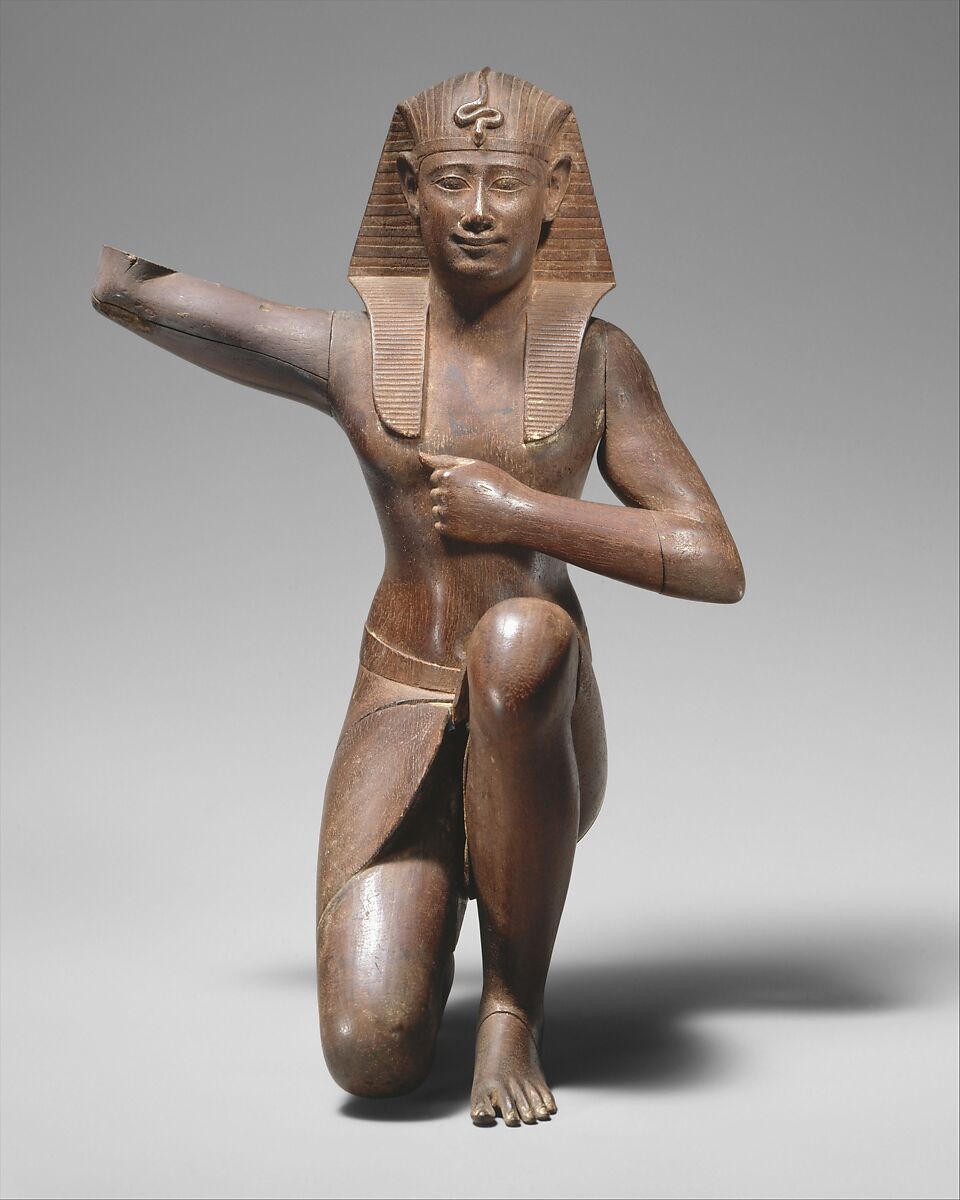 This artwork is meant to be viewed from right to left. Scroll left to view more.