"Four Seasons" enamel liqueur service
On view at The Met Fifth Avenue in Gallery 533
A designated master goldsmith from 1703, Elias Adam specialized in mounting miniature-like enameled ensembles and in seeking out new forms and ornaments. He was a key figure in the introduction of French late Baroque arabesques to Germany, where they came to be termed Bandelwerk.[2] The master cooperated numerous times with Johann Jacob Priester I, arguably the best enamel artist of his time in South Germany.[3] Adam's highly original design for the present object represents the apex of how a great eighteenth- century goldsmith might convert already valuable silver and gold into an even more treasurable work of art. The form combines a tazza with a miniature monument to create a table ornament of supreme magnificence, in which the precious mounts augment the sumptuous nature of the enamels.



Perhaps the most striking component of the work is the narrative enameling. A commemorative en miniature, fragile and technically demanding, the enamel is employed to its full potential to create a visually enticing and whimsical mythological program, based on engravings by Jean-Baptiste de Poilly after paintings by Pierre Mignard. The latter artist's Four Seasons series, now destroyed, was commissioned by King Louis XIV of France and carried out in 1686–91 for the Galerie d'Apollon at the Château Saint-Cloud.[4] Copies made after the French works by Augsburg printmakers fur-ther boosted their distribution, and the series was also translated into epic, costly tapestries.[5] Here, the enamelist managed elegantly to condense several mythological scenes from the monumental ceiling paintings, transforming them into a diminutive table ornament that was probably rarely used for drinking. Rather, the delicate narrative depictions were likely explored through their close examination and handling.



Only a few comparable sets are known. It is no coincidence that most have a royal provenance, such as those in the Russian Imperial Collection (now housed in the State Hermitage Museum, Saint Petersburg) and the grand-ducal collections at Gotha (Schloss Friedenstein).[6]




Footnotes
(For key to shortened references see bibliography in Koeppe, Making Marvels: Science & Splendor at the Courts of Europe: The Metropolitan Museum of Art, 2019)
1. Seling 2007, p. 460, no. 1390s (similar Augsburg town mark), p. 459, no. 1964
(similar Adam maker's mark).
2. Koeppe 1989; Pons 1996a, p. 181; Weinhold 2000, pp. 125–37.
3. Weinhold 2000, pp. 52–57.
4. R. W. Berger 1993.
5. Mignard's paintings were also used in tapestry; see Fenaille 1903, pp. 410–11, 418; Bremer-David 2015, pp. 126–27, 137–38, no. 12.
6. Weinhold 2000, p. 252, no. 103, fig. 34, and p. 260, no. 119, figs. 87, 88.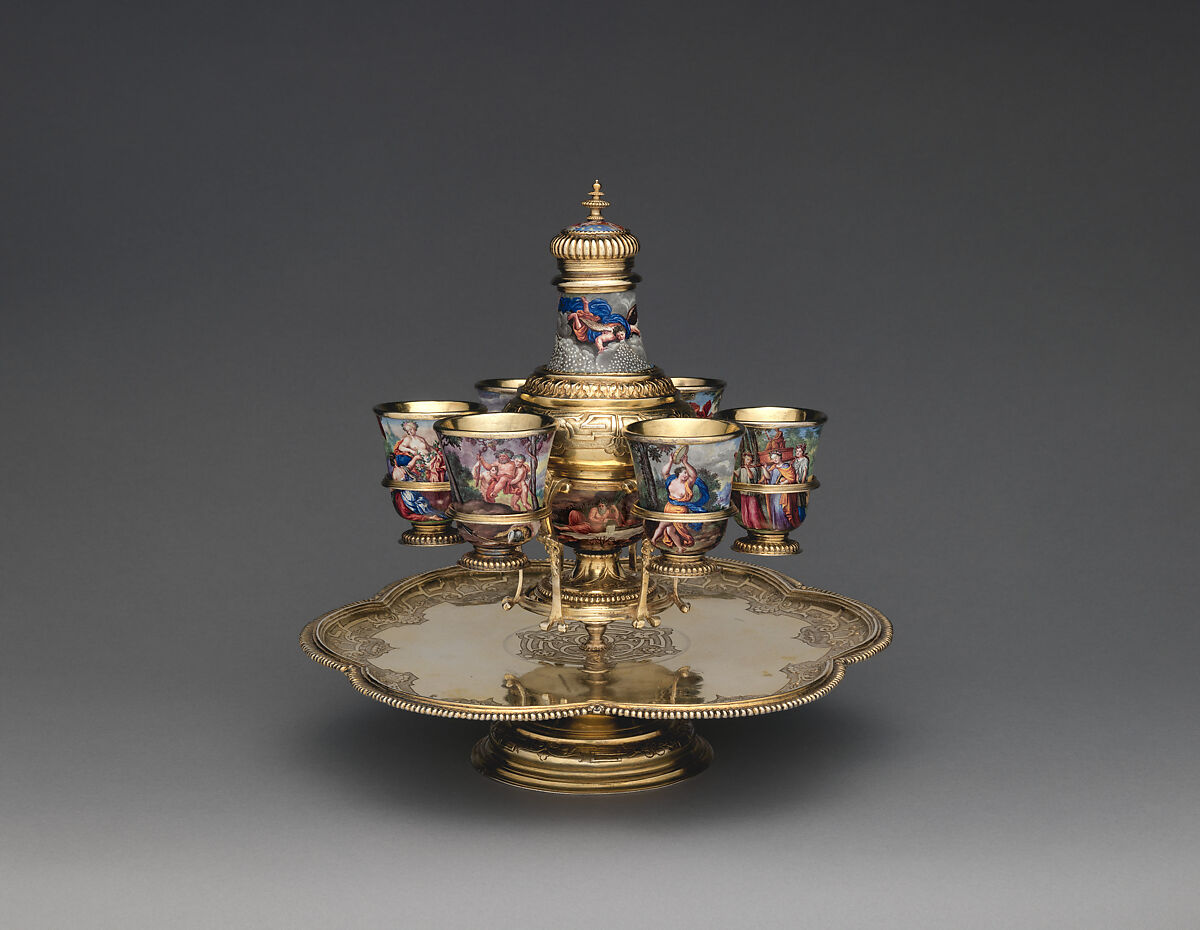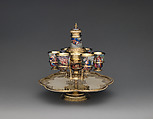 This artwork is meant to be viewed from right to left. Scroll left to view more.