The Goddess Durga Slaying the Demon Buffalo Mahisha
India (Himachal Pradesh, probably Chamba Valley)
On view at The Met Fifth Avenue in Gallery 238
Functioning as an altar shrine, complete with a lustration basin, this icon depicts the goddess Durga in the act of conquering the demon buffalo Mahisha. Durga crushes the beast with her foot and impales him with her trident, whereupon the demon reveals himself in human form and pleads for mercy. In each of her eight arms, Durga holds a weapon lent to her by the male gods expressly for this task.

This shrine, with its distinctive temple towers, evokes the architecture of Himachal Pradesh, as does the lotus-petal nimbus framing the goddess's head, a motif specific to imagery of the Chamba Valley region.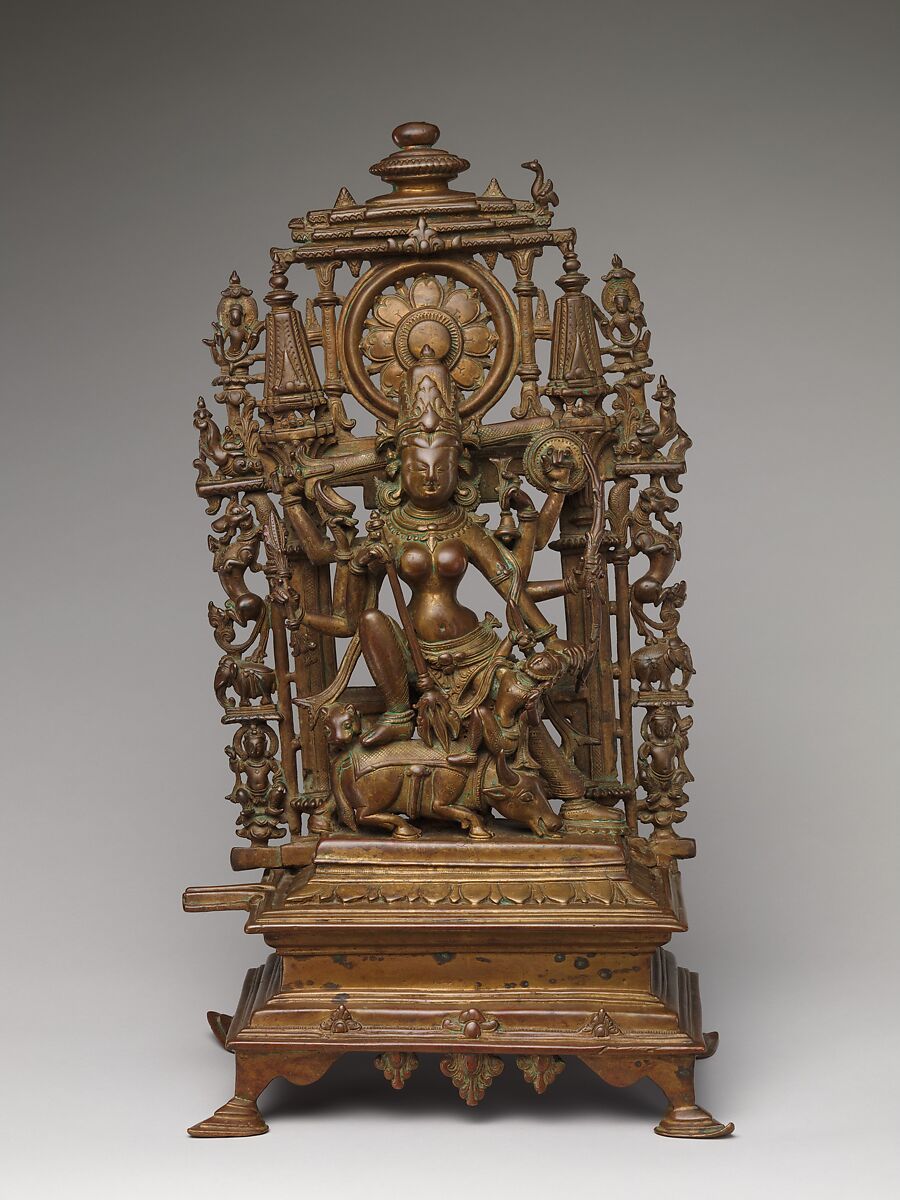 This artwork is meant to be viewed from right to left. Scroll left to view more.