White Heron
Tawaraya Sōtatsu Japanese

Not on view
The softness and calm seen in this rendering of a solitary white heron amid reeds would become a hallmark of Rinpa ink painting modes used to render animals or Buddhist and Daoist sages, in distinct contrast to the brightly colored compositions on floral or arboreal themes for which Sōtatsu and his successors Ogata Kōrin in the eighteenth century and Sakai Hōitsu in the nineteenth century became famous. The pale and seemingly hazy outlines of this monochrome ink painting may at first appear to have been brushed in a rather casual manner, but closer examination reveals the verve and expert control of the brush the artist had.

Sōtatsu had many followers during his time and in subsequent generations who created similar ink paintings, sometimes based on copies that Kōrin made in the eighteenth century, but the sureness of brushwork and the confirmation of the signature and seal in this case (often missing in some works) signals its indisputable authenticity. The work comes from one of the most distinguished collections in Japan (the Manno family collection) and is a true treasure of early seventeenth-century ink painting.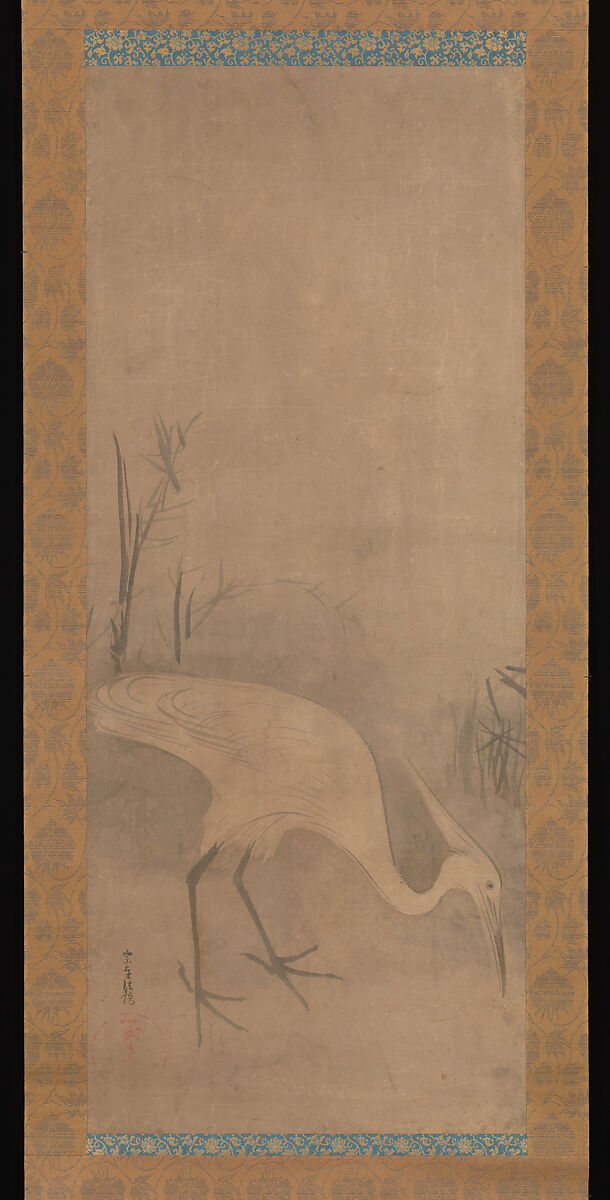 This artwork is meant to be viewed from right to left. Scroll left to view more.