Dress
Not on view
Remarkable for its highly original ornamentation, which combines chinoiserie imagery and allegorical figures of the Four Continents, this casaquin (jacket-bodice) and petticoat is a singular example of eighteenth century woman's dress. The execution of the embroidery in wool rather than in silk is also rare. Fantastic birds, pagodas, and exotic flowers are familiar elements of the chinoiseries style of the late seventeenth and early eighteenth centuries, but the interpretation of the Four Continents as jesterlike figures is atypical and shows the influence of the grotesques of the seventeenth-century designer Jean Berain. Although the large shaded flowers correspond to those in woven dress silks of the 1730s, the embroidery overall is more closely related to that seen in furnishing textiles.

The exuberant and vividly colored motifs are displayed to advantage by the flowing lines of the casaquin and the rounded petticoat. This type of two-piece dress, derived from a working-class costume, was adopted as fashionable informal wear in the 1720s. Wealthy women would have worn the petticoat over a pannier to create the desirable contemporary silhouette. The exceptional nature of the embroidery on this particular costume suggests that it was intended to be worn for a special occasion.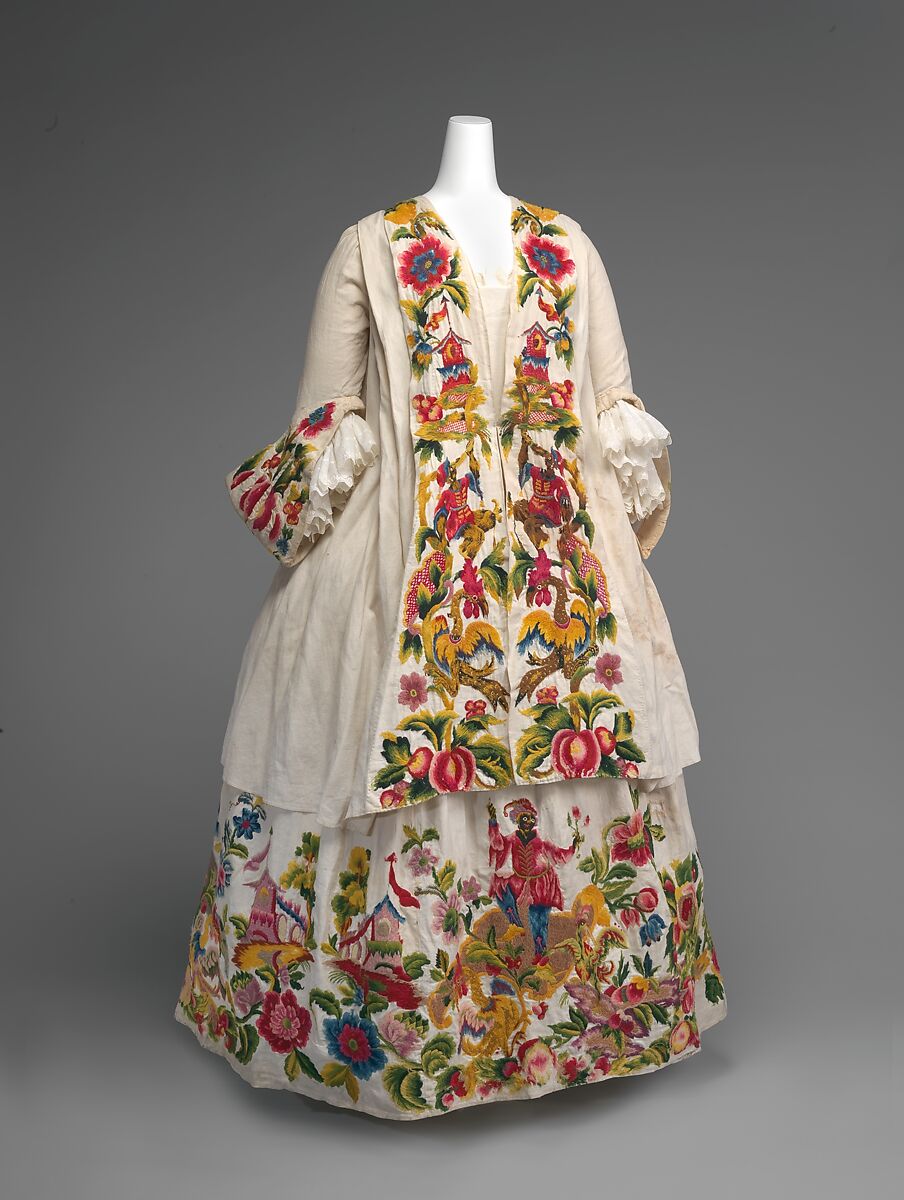 This artwork is meant to be viewed from right to left. Scroll left to view more.