Heron
Tosa Mitsuoki Japanese

Not on view
A white heron descending above a lake or stream is reflected in the water below. A stand of reeds and grasses on the right make a subtle reference to a shoreline. Details of the heron's plumage are finely rendered in white pigment; the eyes, beak, legs, and feet of the bird are also delicately detailed, while the pale reflection of the heron in the water is sensitively delineated.

The attention to detail is typical of the work of Mitsuoki, one of the most important painters of the Tosa school, who regained the title "head of the court painting bureau," lost during the Momoyama period (1573–1615), for the successive leaders of his studio. Mitsuoki was well known for his refined bird-and-flower paintings, in which he combined traditional elements of Japanese yamato-e painting with techniques gleaned from the popular Kano school patronized by the Tokugawa shoguns, as well as Chinese bird-and-flower compositions.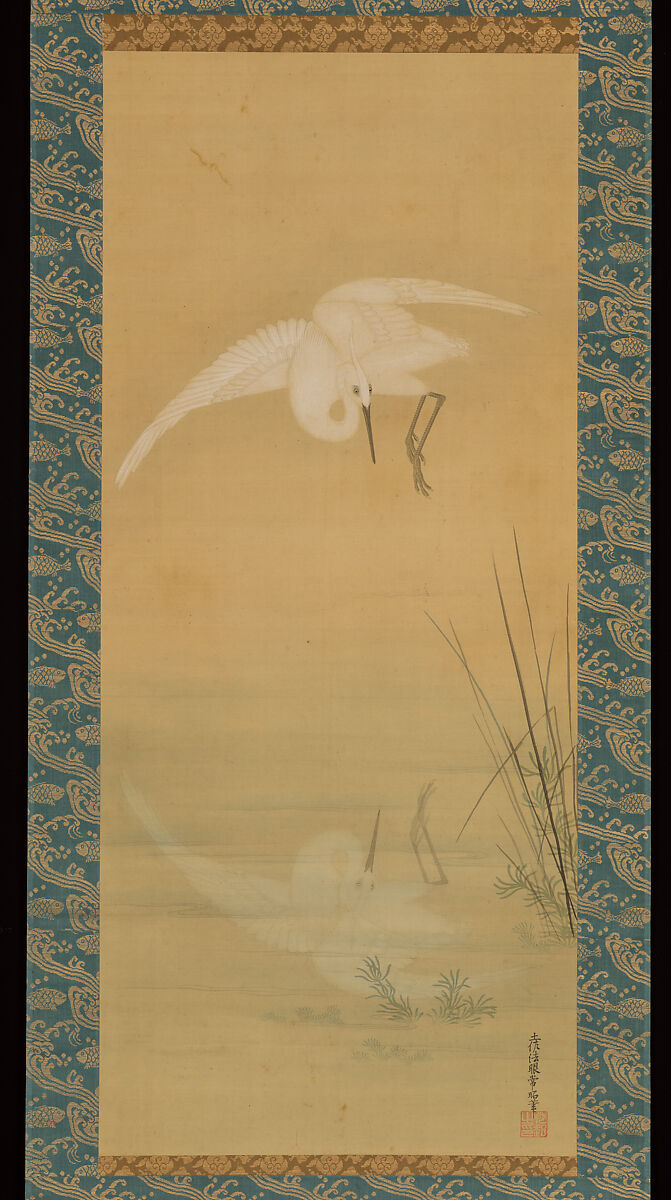 This artwork is meant to be viewed from right to left. Scroll left to view more.