Quail and Autumn Flowers
Tosa Mitsuoki Japanese

Not on view
Elegant in their own right, chrysanthemums often appear together with quails in paintings. The combination was especially favored by Southern Song Chinese artists, as it signified peace and longevity. Along with chysanthemums, the depiction of other autumn flowers, such as bush clover (hagi) and Chinese bellflowers (kikyō), creates a seasonal setting for the pair of birds.

The painting is signed by Tosa Mitsuoki, a master of jewel-like painting in finely executed line and brilliant color. He became an official court artist in 1654 and made concerted efforts to revive the dwindling fortunes of the Tosa school, which had been all but overshadowed by the Kano school since the Muromachi period.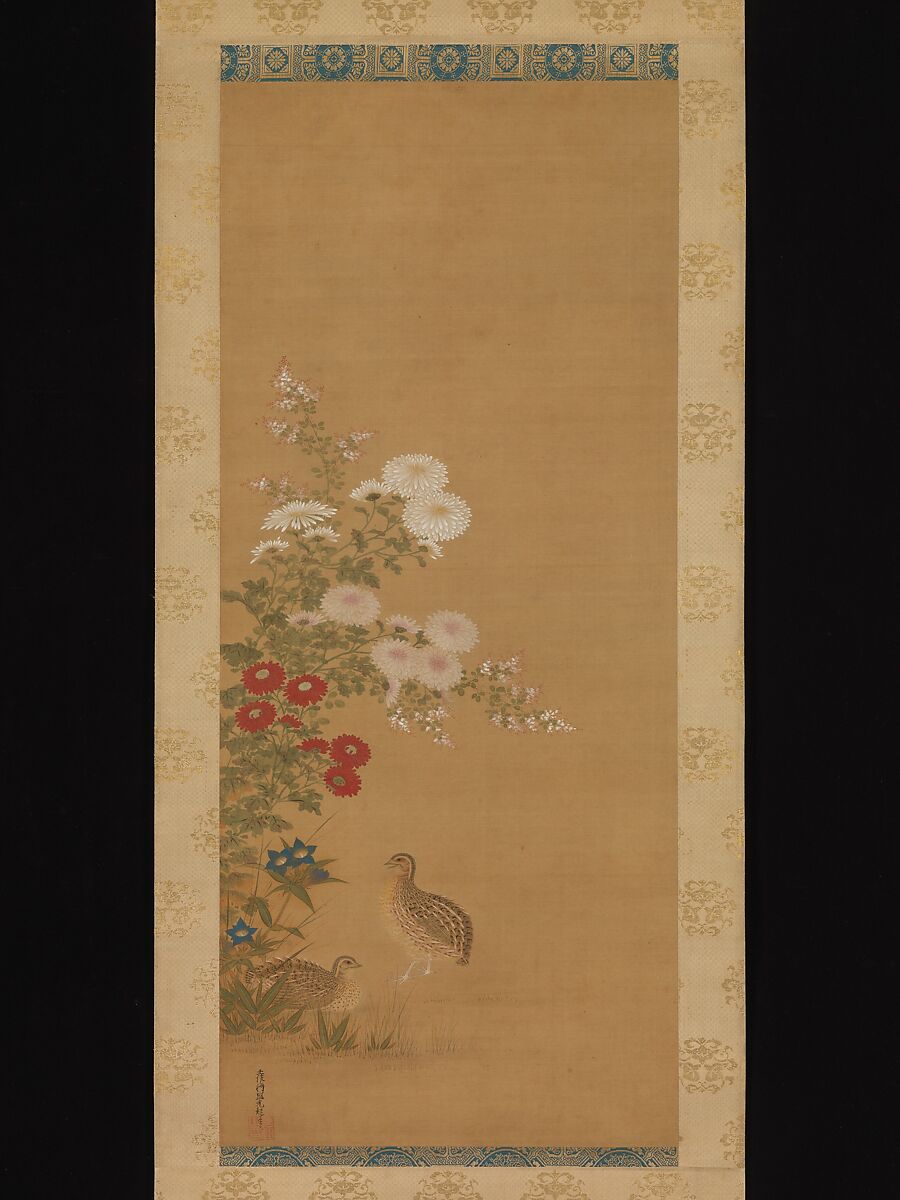 This artwork is meant to be viewed from right to left. Scroll left to view more.