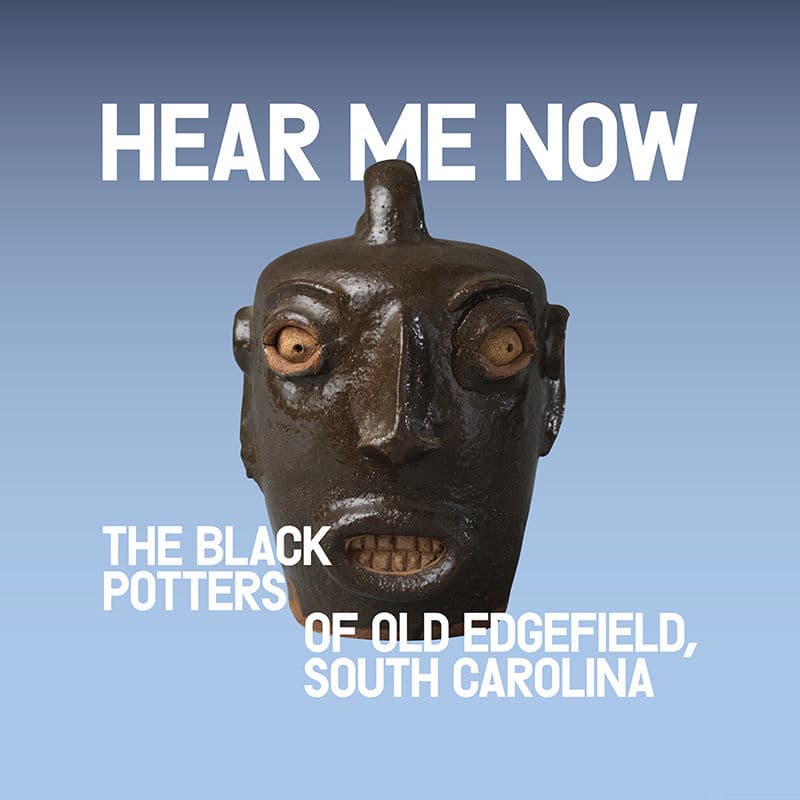 Hear Me Now: The Black Potters of Old Edgefield, South Carolina
Learn more about the speakers on the Audio Guide here.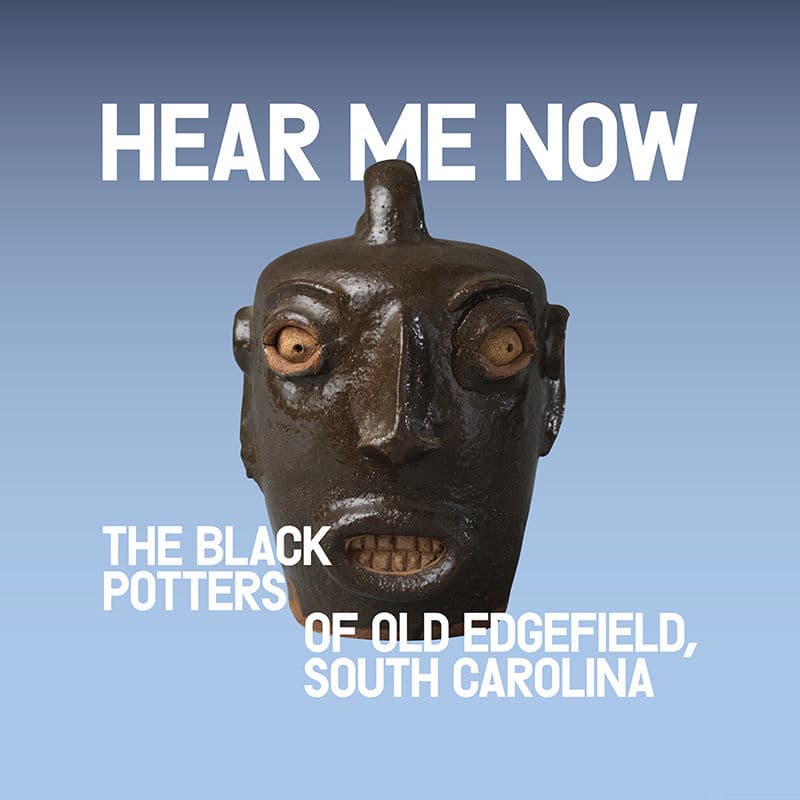 ADEBUNMI GBADEBO: This object was made by force. VINCENT BROWN: I don't think that we have spent enough time thinking about what art is when it's the product of coercion. GEORGE CALFAS: We believe that slavery was that for agriculture and cotton and tobacco; pottery in South Carolina really shows a different history. NARRATOR: During the 19th century, hundreds of enslaved people labored in the potteries of Old Edgefield District, South Carolina. Around you are the products of that involuntary labor – the works of Edgefield's potters. DAVID MACK: It really was quite an industrial operation. NARRATOR: But within that industrial stoneware operation, potters were producing extraordinary works of art. GLENN LIGON: There is somehow the idea that artistic agency is antithetical to enslavement. But if you look at these objects, you'll see that that is not the case. NARRATOR: Welcome to the Audio Guide for Hear Me Now: the Black Potters of Old Edgefield, South Carolina. For this tour, we've invited artists, historians, potters, and an archeologist to consider the work of the enslaved potters of Edgefield within the context of a brutal system of repression. TONYA MATTHEWS: When we don't interrogate enslaved artisans in the same way we interrogate all of our other artisans and craftspeople, we lose a very, very big part of the story. Not just the story then, but the story that we're living now. NARRATOR: Please stay with us for a closer look and to hear how these works testify to the lived experiences, creativity, and material knowledge of enslaved peoples. This Audio Guide is sponsored by Bloomberg Philanthropies.
View Transcript
Playlist

560. Introduction

561. Storage Jar, 1834 ("Concatination")

562. Storage Jar, 1858 ("A very large jar…pack it full of fresh meats…")

563. Storage Jar, 1857 ("I wonder where is all my relation…")

564. Storage Jar, 1859 ("Mark and Dave")

565. Storage Jar, 1858 ("When you fill this jar with pork or beef…")

566. Bowl, Woodlands artist, ca. 1500

567. Jug, ca. 1840s (reconstructed 2012)

568. Face vessels, ca. 1850-80

569. Large Jug, Simone Leigh, 2021–22

570. K. S., Adebunmi Gbadebo, 2021
We are working on making this transcript available as soon as possible.