Meet the Staff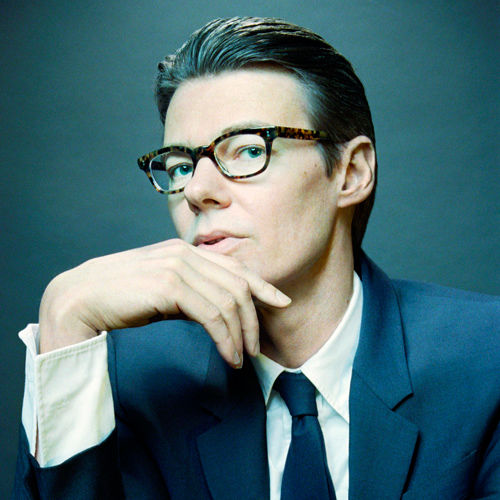 Andrew Bolton
Wendy Yu Curator in Charge
Andrew Bolton has curated some of the Museum's most visited exhibitions, including Alexander McQueen: Savage Beauty (2011), China: Through the Looking Glass (2015), Manus x Machina: Fashion in an Age of Technology (2016), and Heavenly Bodies: Fashion and the Catholic Imagination (2018). He has written more than sixteen books, lectures widely, and contributes to many publications. Prior to joining The Met in 2002, he worked at the Victoria and Albert Museum in London for nine years. Born in Great Britain, Andrew earned a BA and an MA in non-Western art from the University of East Anglia. He has received several awards, most recently, the 2015 Vilcek Prize in Fashion and the 2016 Fashion Group International Oracle Award.
Photo by Pari Dukovic/Trunk Archive
Selected Publications: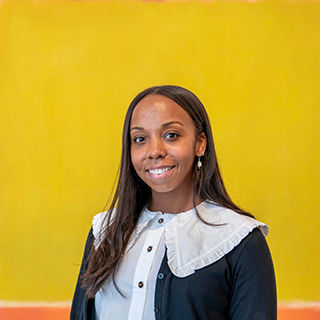 Alexandra Fizer
Senior Publicist, External Affairs
Alexandra Fizer is the Senior Publicist for The Costume Institute, overseeing communications and media strategy for the department. Prior to joining The Met in November 2021, she was a publicist at Sotheby's and PR Consulting. She holds a BA in English and minor in Multimedia Writing from Spelman College.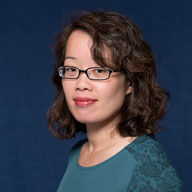 Joyce Fung
Installation Manager, Exhibitions and Special Projects
Joyce Fung received her MA in visual culture: costume studies from New York University, and her BS in apparel design from Cornell University, where she worked in the Cornell Costume and Textile Collection. She has assisted with installations at The Costume Institute since Goddess: The Classical Mode (2003), and became the primary dresser for the department in 2010, with Alexander McQueen: Savage Beauty (2011) serving as her inaugural exhibition. Prior to her role in installation, she worked on imaging and exhibition research for the department. Joyce first came to The Met as a high school apprentice in the Department of Egyptian Art.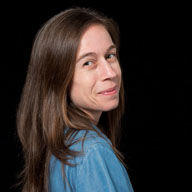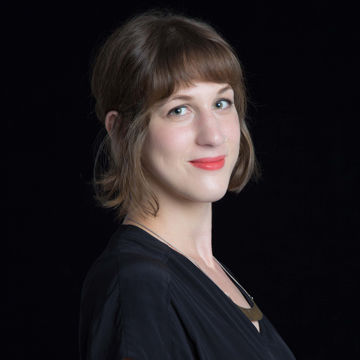 Bethany Gingrich
Collections Specialist
Bethany Gingrich provides support in the collections department, including creating permanent storage mounts for objects in the collection. She earned an MA in fashion and textile studies from FIT with a focus on history, theory, and museum practice, and a BFA in crafts and materials studies from Virginia Commonwealth University. Previously she worked for FIT Library Special Collections and as a museum technician in costume and textiles at the Valentine Museum in Richmond, Virginia.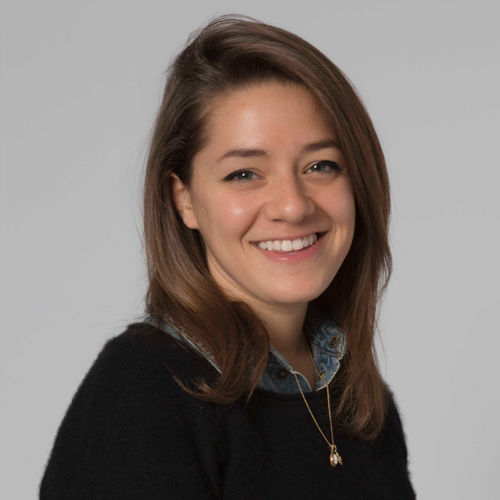 Alyssa Hollander
Associate Manager of Friends Group
Alyssa Hollander provides administrative support for all daily operations of The Costume Institute, performing as liaison to internal departments and external organizations while also serving as assistant to Wendy Yu Curator in Charge Andrew Bolton. Before joining The Met in August 2017, she worked as a merchandiser for PVH Corp. Alyssa studied at Lafayette College in Pennsylvania, graduating with a BA double major in art and sociology/anthropology and holds an MA in Visual Arts Administration from New York University.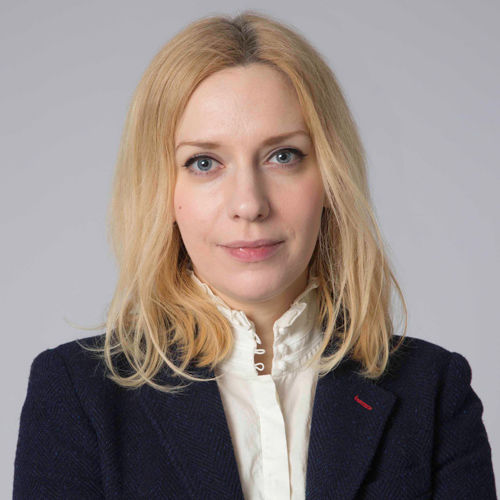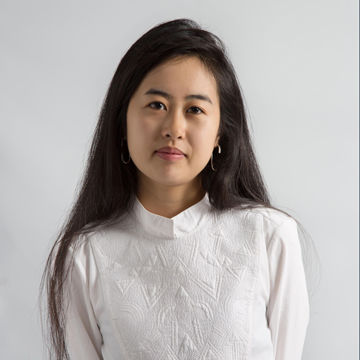 Mika Kiyono
Associate Publicist, External Affairs
Mika Kiyono provides support for all facets of communications for The Costume Institute—including overseeing media shoots, handling press inquiries, and coordinating social media for @metcostumeinstitute. Prior to joining The Met in February 2018, she was an associate public relations manager at Black Frame, where she worked on the Rodarte, Opening Ceremony, and MATCHESFASHION.COM accounts. Mika holds a BA in communications with a minor in French from Fordham University.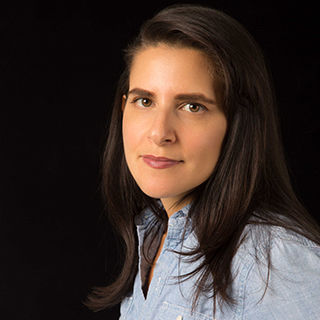 Stephanie Kramer
Research Associate
Stephanie Kramer provides research support to the curatorial team for departmental exhibitions and related catalogues. She has contributed to several exhibitions, including Heavenly Bodies: Fashion and the Catholic Imagination, Camp: Notes on Fashion, About Time: Fashion and Duration, and In America: A Lexicon of Fashion and An Anthology of Fashion. She also teaches fashion history and theory at the Fashion Institute of Technology, and prior to joining the Costume Institute team, was the Research Assistant on The Museum of Modern Art's exhibition Items: Is Fashion Modern? Stephanie received an MA in Visual Culture: Costume Studies from New York University, following a career in the fashion industry as the Director of Fabric R&D at Nicole Miller. She currently combines her experience as a practitioner with her research and has a focus in youth subcultures, fashion, and identity.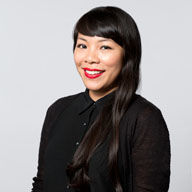 Julie Lê
Associate Museum Librarian
Julie Lê oversees The Costume Institute's Irene Lewisohn Costume Reference Library as chief custodian of its collection containing over 30,000 books and periodicals, 1,500 designer files, and extensive special collections materials, including fashion plates, photographs, illustrations, textile swatches, lookbooks, archives, and related ephemera. Lê also curates the library's Instagram account, is a co-facilitator for The Costume Institute's DEIA Working Group, and works closely with staff from the Thomas J. Watson Library. Lê holds a BA in Art History from Hunter College and an MSLIS from Pratt Institute with an advanced certificate in archives. She joined the staff of The Met in 2005.
Kai Toussaint Marcel
Research Assistant
Kai Toussaint Marcel provides research support for Andrew Bolton and the curatorial department. Prior to becoming a Research Assistant at The Costume Institute, they were a member of the research team at The Fashion and Race Database. Kai officially joined The Met as a MuSe intern in 2019, where they worked in The Costume Institute Library with Associate Museum Librarian Julie Lê. Kai holds a BA in Art History and the Cultural History of Dress and Fashion from Sarah Lawrence College and Wadham College at the University of Oxford.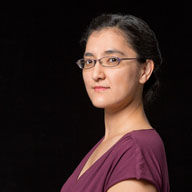 Marci Morimoto
Associate Collections Manager
Marci Morimoto has worked for the department since 2003 in multiple collections capacities. In addition to her responsibilities focused on object storage, preventive conservation, and research viewings she is extensively involved in database management, collections emergency response, and manages the offsite storage facility. Her primary area of interest is in American and European fashion of the eighteenth, nineteenth, and early twentieth centuries, with a strong interest in historic costume reproduction and social history. She holds an MA in visual culture: costume studies from New York University and a BA in history and museum studies from Earlham College.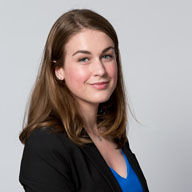 Rebecca Perry
Research Associate
Rebecca Perry facilitates donations and purchases for The Costume Institute's collection as the coordinator for departmental acquisitions. She previously served as the department's curatorial graduate intern, where she assisted with the exhibition research for American Woman: Fashioning a National Identity (2010), Alexander McQueen: Savage Beauty (2011), and Schiaparelli and Prada: Impossible Conversations (2012). She received her BA in art history from Skidmore College and her MA and PhD in the history of the decorative arts, design history, and material culture from the Bard Graduate Center. Her dissertation, "That Difficult In-between Age": Fashioning Pre-Adolescent Girls in the United States, c.1930-1960, examines the origins of American mass-market pre-teen fashion and beauty culture, as well as how girls navigated the awkward years of adolescence through increasingly prescribed and commercialized dress and grooming rituals.
Laura Scognamiglio
Senior Manager, Administration, Collections and Operations
Laura Scognamiglio joined the Museum's staff in 1990 and The Costume Institute in 2015. She oversees the administrative and financial operations of the department, serves as the Human Resources liaison on staff matters, and manages the Friends of The Costume Institute group and related programming. Laura studied fashion design at FIT and earned a BA in art history from Rutgers University with a minor in economics.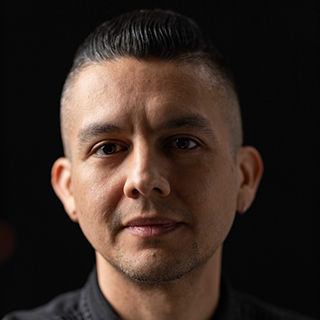 Hector Serna
Senior Departmental Technician
Hector Serna is a passionate art handler with a rich background in the art world. With his meticulous approach and extensive knowledge, he insures the proper handling and installation of artwork within the museum's collection. Hector first joined the Met in 2017 in the Registrar Department where he fabricated custom shipping boxes for all outgoing loans. In 2023, he embarked on a new chapter by joining the Costume Institute. Prior to working at The Met, he was a preparator, window display artist, prop stylist assistant, as well as a studio fabricator for artists Matthew Barney and FAILE. Alongside his professional pursuits, he remains an active fine artist and illustrator, continuously fueling his creative expression. Hector holds a BFA in Painting from The Kansas City Art Institute.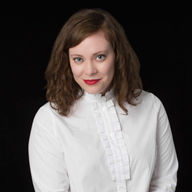 Shelly Tarter
Assistant Collections Manager
Shelly Tarter has been with the department since 2015. In her current role, she leads the assessment team's ongoing project of researching permanent collection objects, as well as assisting with the care and storage of the collection. Shelly holds an MA in visual culture: costume studies from New York University and a BFA in design/technical theatre from Abilene Christian University. Most recently she was selected to present her thesis work, "Double—No—Triple Spanx!: Fashion-Body-Dress and Women in Contemporary Comedy," at the fifteenth annual Richard Martin Visual Culture Symposium at New York University. Her current research focuses on the intersections of humor and fashion in Western cultures.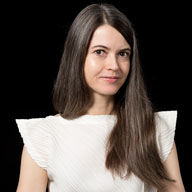 Tracy Yoshimura
Research Associate, Loans
Tracy Yoshimura is responsible for the coordination and administration of all loans for The Costume Institute, including incoming exhibition loans, outgoing loans, and interdepartmental loans. She holds an MA in fashion and textile studies: history, theory, museum practice from the Fashion Institute of Technology, where she co-curated the exhibition Youthquake! The 1960s Fashion Revolution. Her thesis traces the history and innovations of New York City's Charivari boutiques, and she is an executive producer of the feature documentary Calendar Girl (2020) about Ruth Finley and the Fashion Calendar. Prior to her current role, she held research and collections positions in the department, and was an adjunct professor in NYU's costume studies graduate program.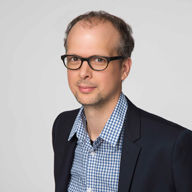 Christopher Mazza
Associate Conservator
Christopher Mazza has worked at the Costume Institute since 2015. In addition to his work on in-house exhibitions, he focuses on the preventative care of the costume collection. He holds an MA in fashion and textile studies: history, theory, and museum practice from the Fashion Institute of Technology and an MFA in writing from the University of Alaska. Prior to joining The Met, he was the Andrew W. Mellon Fellow for Advanced Training in Textile Conservation at the Museum of Fine Arts, Boston.
Glenn Petersen
Conservator
Glenn Petersen has been with the department since 2012. He has worked as a professional conservator specializing in costume for over twenty-five years, holding staff positions at the Museum at FIT, the Brooklyn Museum Mellon Costume Documentation Project, and the Museum of Fine Arts, Boston. Glenn received his BA in mathematics and art history from Wesleyan University and his MA in museum studies: costume and textiles conservation from the Fashion Institute of Technology, where his graduate thesis explored the motion aesthetic in millinery design during World War I.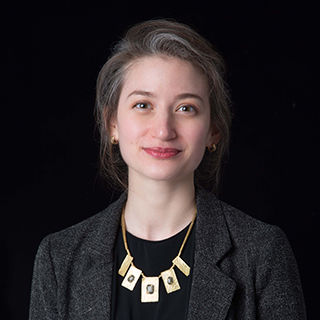 Elizabeth Shaeffer
Assistant Conservator
Elizabeth Shaeffer is responsible for the conservation of the department's outgoing loans, in addition to working on internal exhibitions. She also contributed to the Women Dressing Women catalogue (2023). Before joining The Met in 2019, she was associate conservator at the George Washington University Museum and The Textile Museum in Washington DC, and Andrew W. Mellon Fellow in Textiles Conservation at the Los Angeles County Museum of Art. Elizabeth is a board member of the North American Textile Conservation Conference. She holds an MS from the Winterthur/University of Delaware Program in Art Conservation.