Ensemble
Not on view
In the eighteenth century men's formal and court attire expressed, in forms only slightly less constrained than the womenswear of the period, a lavishness that was notable for the elegance of its finish and the finesse of its application of artisanal techniques. The elite of Western Europe and the Americas emulated styles originating in France since the time of Louis XIV. This coat, with its flaring peplum, or skirt, is a persistent silhouette favored at the end of the Sun King's reign that continued in modified form until the last years of Louis XV.
The ensemble's breeches, which have not survived, likely would have matched the coat. The use of red wool broadcloth for such a formal ensemble is unusual but indicates a British provenance. From the mid-eighteenth century, wool became symbolic of British civility and freedom and was adopted as a fashionable fabric by such notable Anglophiles as Voltaire.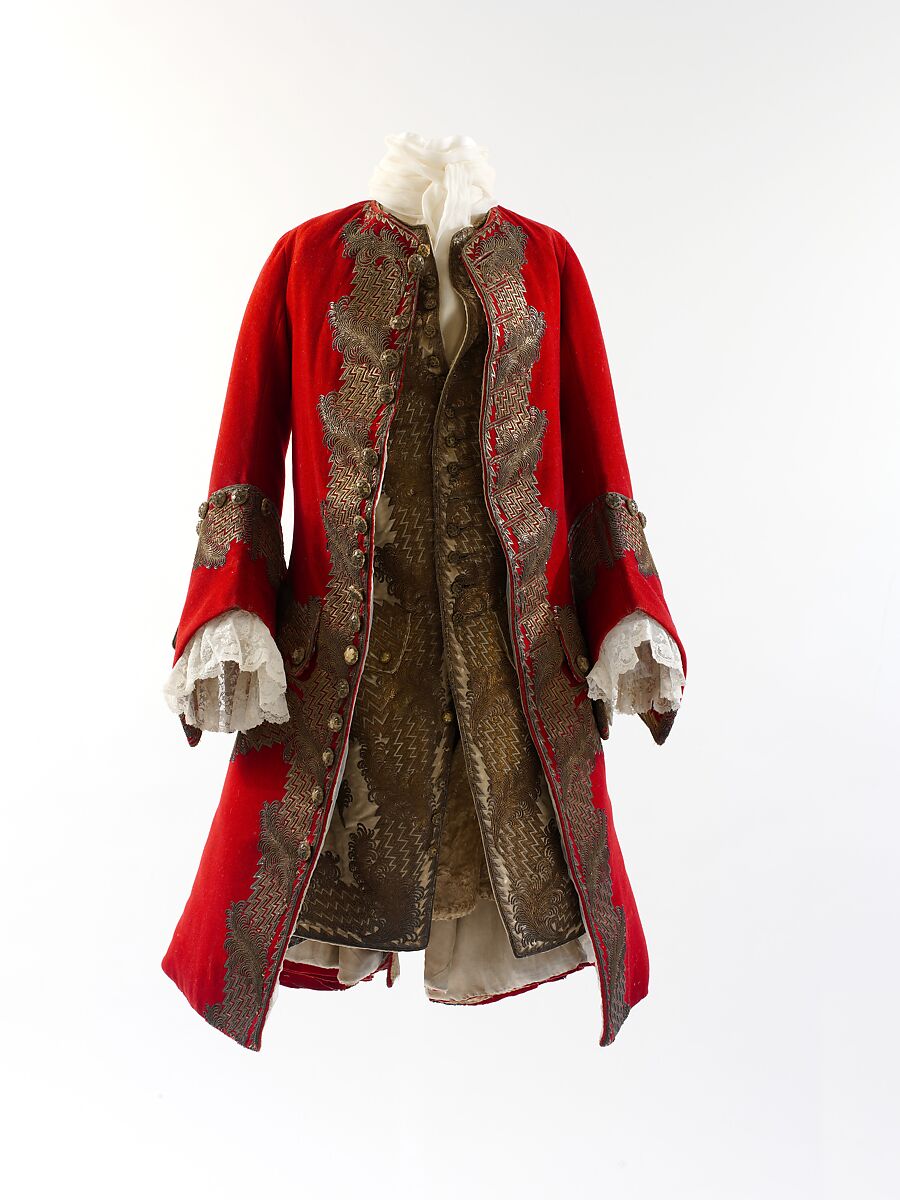 This artwork is meant to be viewed from right to left. Scroll left to view more.