La Crainte des Traits de l'Amour
On view at The Met Fifth Avenue in Gallery 548
Like most amorous Rococo imagery, this sculpture is erotic yet somehow ambivalent in its meaning. The woman reacts with a startled, self-protective gesture as Cupid suddenly appears, to cast an arrow into her breast. At the same time, her features reveal a hypnotic attraction and her fingers seem to describe playfully the area he wishes to strike.

This vision of young love seems distilled for all time even as it shows the stylistic hallmarks of the age in which it was created. The nymph's delicately off-balance pose—exceedingly fetching when viewed from the corners—is a fine piece of Rococo invention. The carving technique, in which the marble seems touched with flickering light, echoes the painting style of the era. The group was commissioned by the duc d'Antin, surintendant des bâtiments du roi, for Louis XV in 1734 or 1735 and was stored temporarily in the Louvre upon its completion. In 1762 the king gave it to the marquis de Marigny, brother of Madame de Pompadour and minister of the arts, who place it outdoors at his château, Ménars, where it remained until the late nineteenth century.
#2169. La Crainte des Traits de l'Amour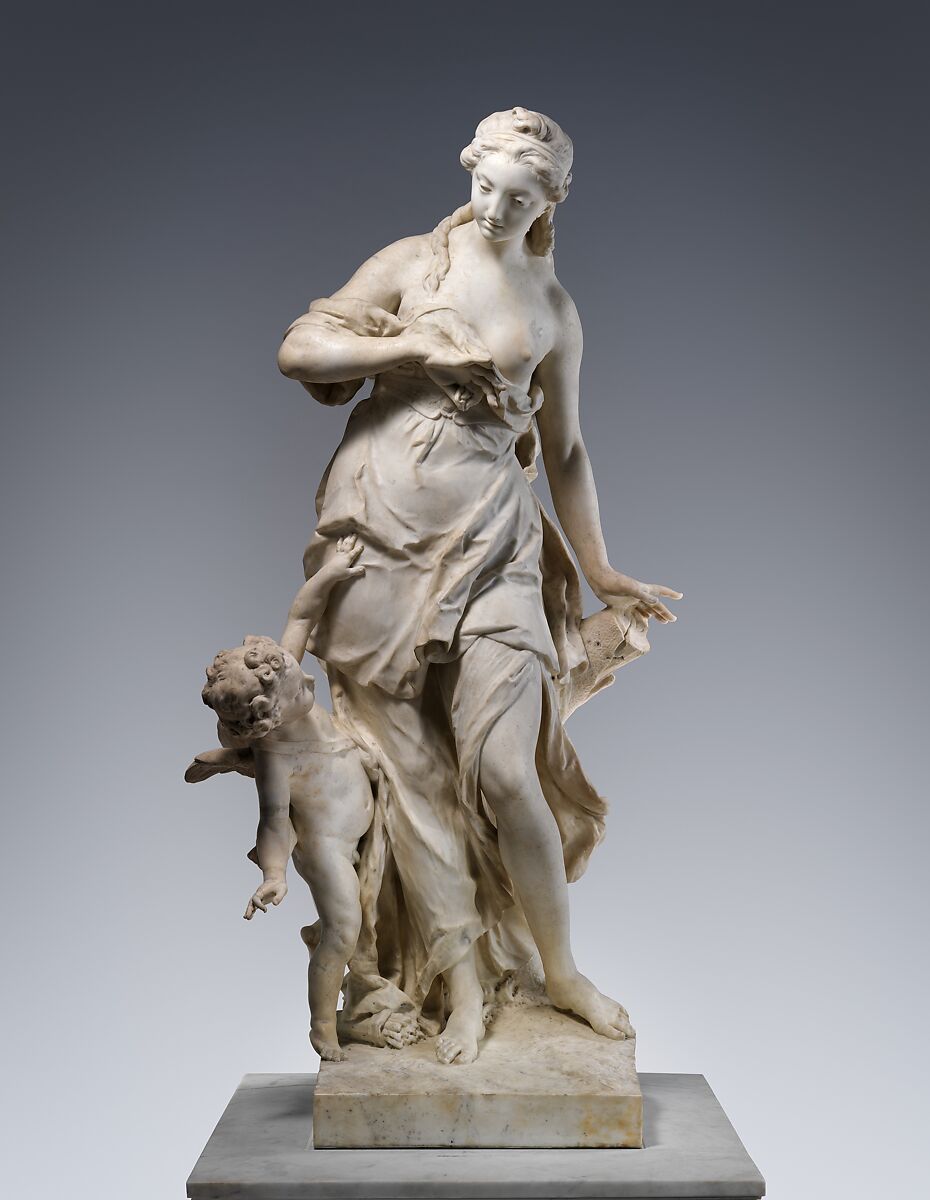 This artwork is meant to be viewed from right to left. Scroll left to view more.