Boiserie from the Hôtel Lauzun
On view at The Met Fifth Avenue in Gallery 523
The design of this Neoclassical paneling incorporates fluted pilasters crowned with Corinthian capitals and three sets of double doors that alternate with carved panels. The latter are embellished below with symmetrical arabesques and vases in low relief and with graceful swags at the top, but they all differ slightly from each other. No eighteenth-century provenance has been discovered for this woodwork, but by 1874 it had been installed in the first-floor (American second floor) gallery of the Hôtel de Lauzun, a seventeenth-century residence on the Île Saint-Louis in Paris. The house was then occupied by the baron Jérôme-Frédéric Pichon (1812–1896), a well-known collector and bibliophile. Stripped to its bare oak and stained a dark shade of brown, the paneling lined the walls of his library. With its four large windows overlooking the quay and the river Seine, this room was the setting for eccentric parties at which Pichon entertained literary contemporaries such as Charles Baudelaire and Théophile Gautier. The paneling remained in place until the baron's grandson, Louis Pichon, acquired the hôtel in 1905. Having a stricter aesthetic sense and a desire to restore the seventeenthcentury appearance of the gallery, he dismantled and sold the boiserie. It arrived at the Museum in 1976. When microscopic analysis revealed little about the original paint below the stain, the woodwork was repainted in a monochrome gray-green distemper to harmonize with the three grisaille overdoors, which have been associated with the paneling but did not originally belong to it. Showing children representing spring, summer, and winter, they are duplicates of the overdoors representing the four seasons painted about 1787 by Piat Joseph Sauvage (1744–1818) for Queen Marie-Antoinette's dairy at Rambouillet.
#2280. Overview: The Lauzun Room, Part 1
Playlist

2280. Overview: The Lauzun Room, Part 1

2280. Overview: The Lauzun Room, Part 2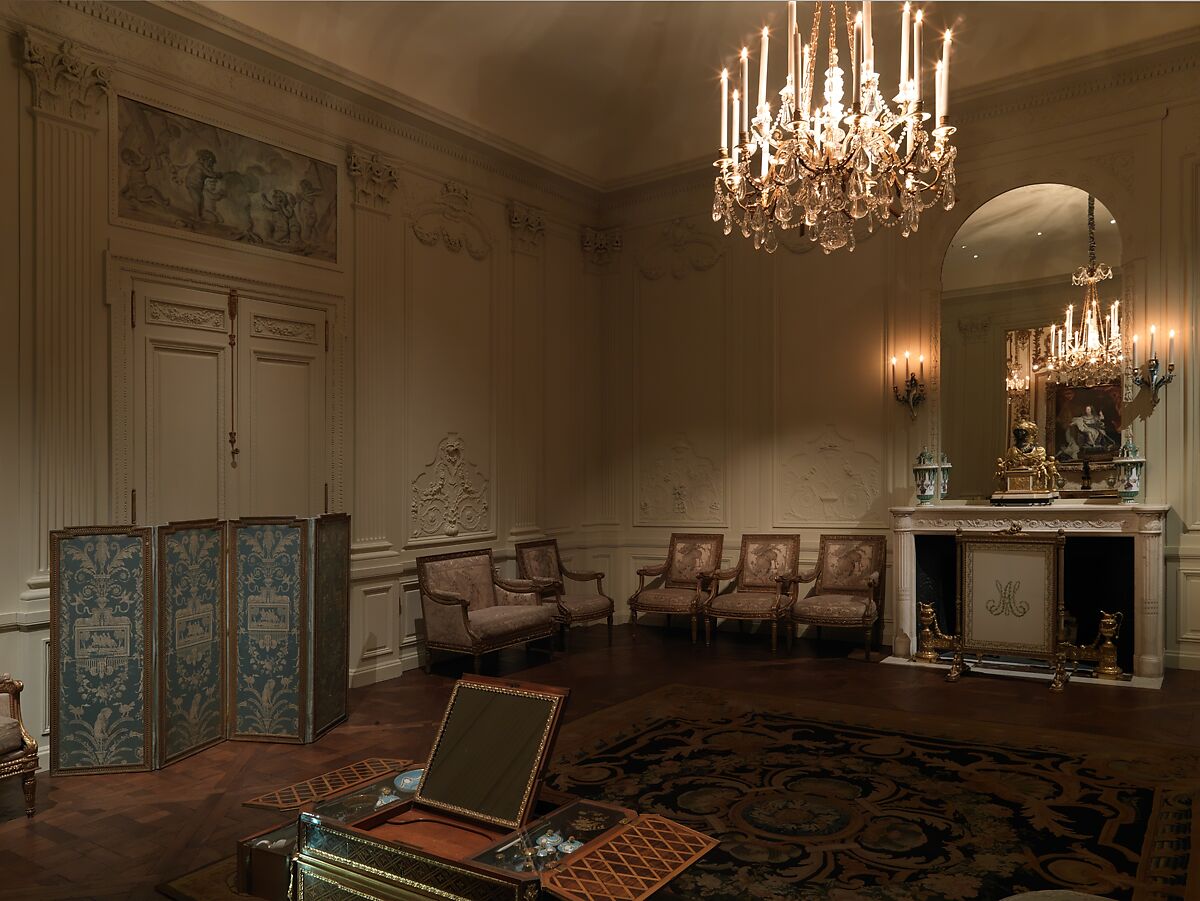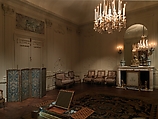 This artwork is meant to be viewed from right to left. Scroll left to view more.