A Hypocrite and a Slanderer
Franz Xaver Messerschmidt German

On view at The Met Fifth Avenue in Gallery 639
Messerschmidt, the leading sculptor at the court in Vienna in the 1760s, was forced, for personal and professional reasons, to leave for the provinces and by 1777 had settled in Pressburg (today Bratislava). There he concentrated on a private series of heads, completing more than sixty in his preferred medium of tin alloy or in alabaster.

While acknowledging the artistic tradition of exploring facial expressions and emotions, these Kopfstücke, or head pieces, as he called them, were highly original for their combination of realism and abstraction. Visitors to his studio observed the artist studying himself in a mirror. Some of the heads are straightforward self-portraits, smiling or frowning; others are satirical or comic, the sitter reacting to a strong odor or yawning widely. A few, such as this one, called "refusers" by an early critic for the way they deny contact with their surroundings, are deeply introspective.

The meaning of the series has been long debated. The titles were conferred after the sculptor's death, when forty-nine works were exhibited in 1793. Messerschmidt was aware of contemporary medical theories, such as Johann Caspar Lavater's 1775
study of physiognomy's relation to human character, and he certainly knew his Viennese neighbor the physician Franz Anton Mesmer, who believed that outward senses connect to inner emotions and developed related therapies to treat his patients. However one assesses it, the series of is exceptional in eighteenth-century sculpture, stylistically advancing beyond Neoclassicism to a reductive
simplicity, forecasting modern minimalism, and psychologically rendering serial states of mind in a project that was novel for the pre-Freudian world.
#88. A Hypocrite and a Slanderer, Part 1
Playlist

88. A Hypocrite and a Slanderer, Part 1

88. A Hypocrite and a Slanderer, Part 2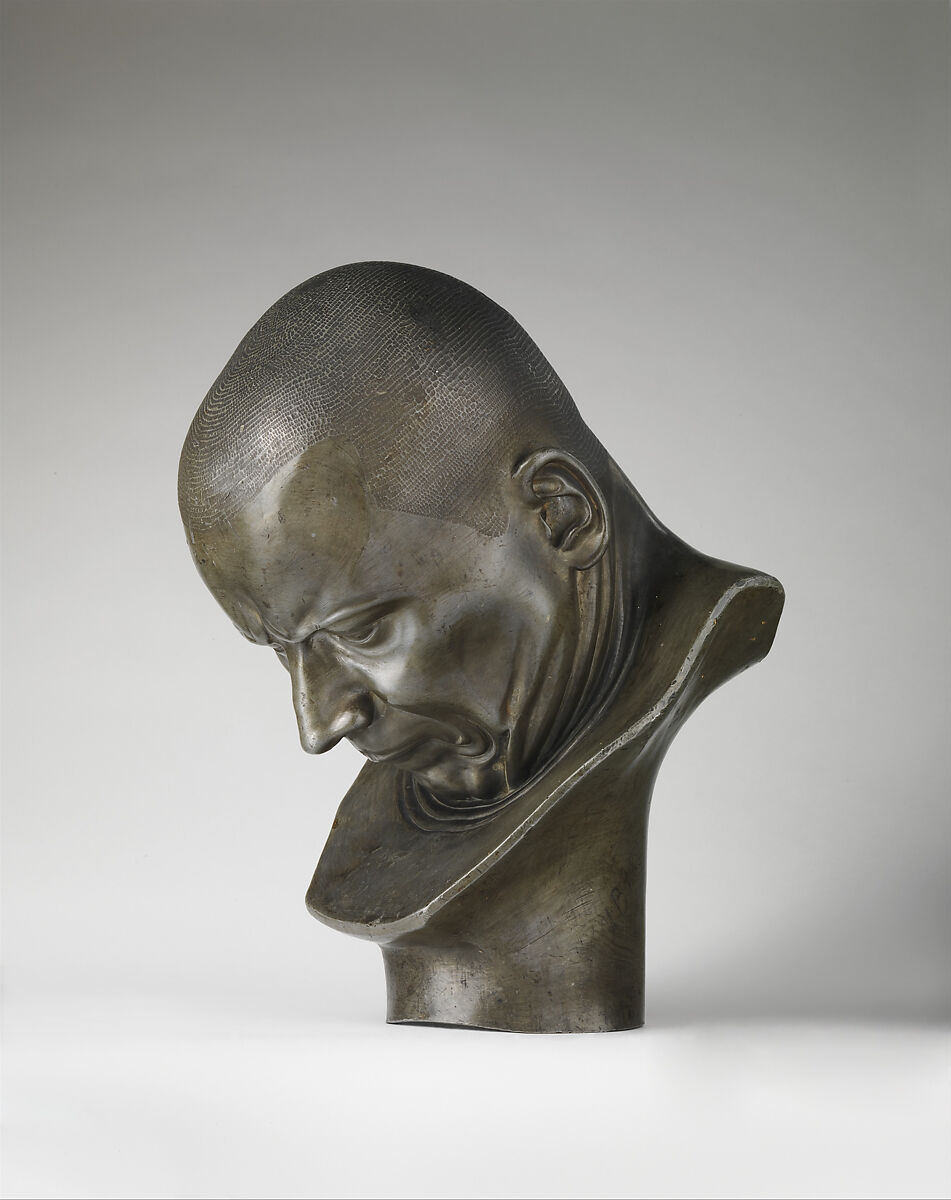 This artwork is meant to be viewed from right to left. Scroll left to view more.