Wall painting: Perseus and Andromeda in landscape, from the imperial villa at Boscotrecase
On view at The Met Fifth Avenue in Gallery 166
From the villa of Agrippa Postumus at Boscotrecase, the Mythological Room (19)
Landscape with Perseus and Andromeda

This fresco from the Imperial villa at Boscotrecase depicts two consecutive events from the myth of Perseus and Andromeda. Perseus is about to rescue Andromeda from the ketos, a snaky sea monster painted in a brilliant blue-green palette. The creature raises his head with gigantic open jaws and frightful teeth toward Andromeda, who stands with outstretched arms in the center of the panel. One hand appears to be chained to the crag; the other elegantly placed on the rocks. Perseus flies in from the left with his lyre in one hand, winged shoes on his feet, and a windblown cloak over his shoulder. In the upper right portion of the fresco, he is greeted by Andromeda's grateful father, a scene that alludes to the myth's happy ending–the marriage of hero and princess.

The fortunes of love and the ever-present sea are the themes that link this fresco and that of Polyphemus and Galatea (20.192.17) from the same cubiculum at Boscotrecase. The translucent blue-green background of both frescoes also unifies the disparate episodes combined in each painting, and must have brought a sense of coolness to the room.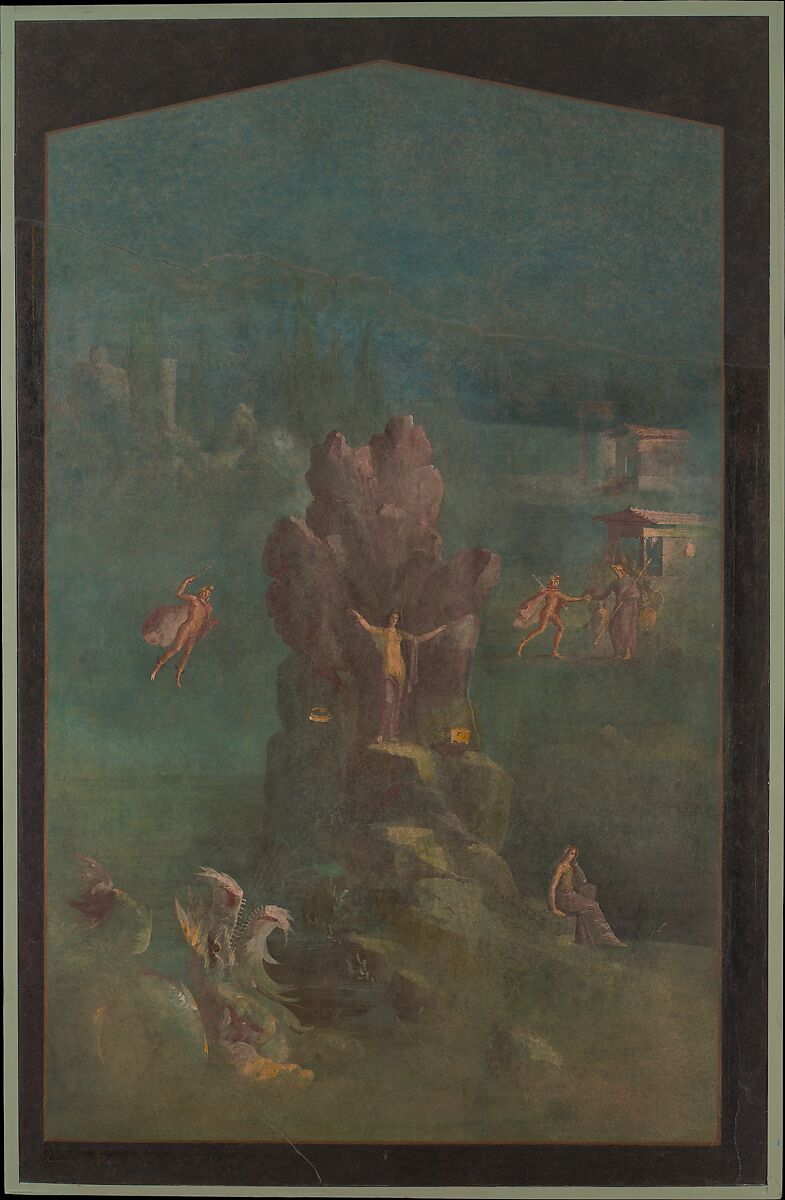 This artwork is meant to be viewed from right to left. Scroll left to view more.