Mourning dress
Not on view
This gown was once worn by Queen Victoria (1819-1901) of the United Kingdom. Purchased from an annual sale of the Queen's garments, it shows the traditional touches of mourning attire, which she wore from the death of her husband, Prince Albert (1819-1861), until her own death. The gown follows the style of the period and is finely detailed inside and out, details which would be expected by a Queen.
Black mourning dress reached its peak during Queen Victoria's reign. She set the standard by wearing mourning for half of her life. With these standards in place, it was considered a social requisite to don black from anywhere between three months to two and a half years while grieving for a loved one or monarch. The stringent social custom existed for all classes and was available at all price points. Those who could not afford the change of dress often altered and dyed their regular garments black. The amount of black to be worn was dictated by several different phases of mourning; full mourning ensembles were solid black while half mourning allowed the wearer to add a small amount of white or purple.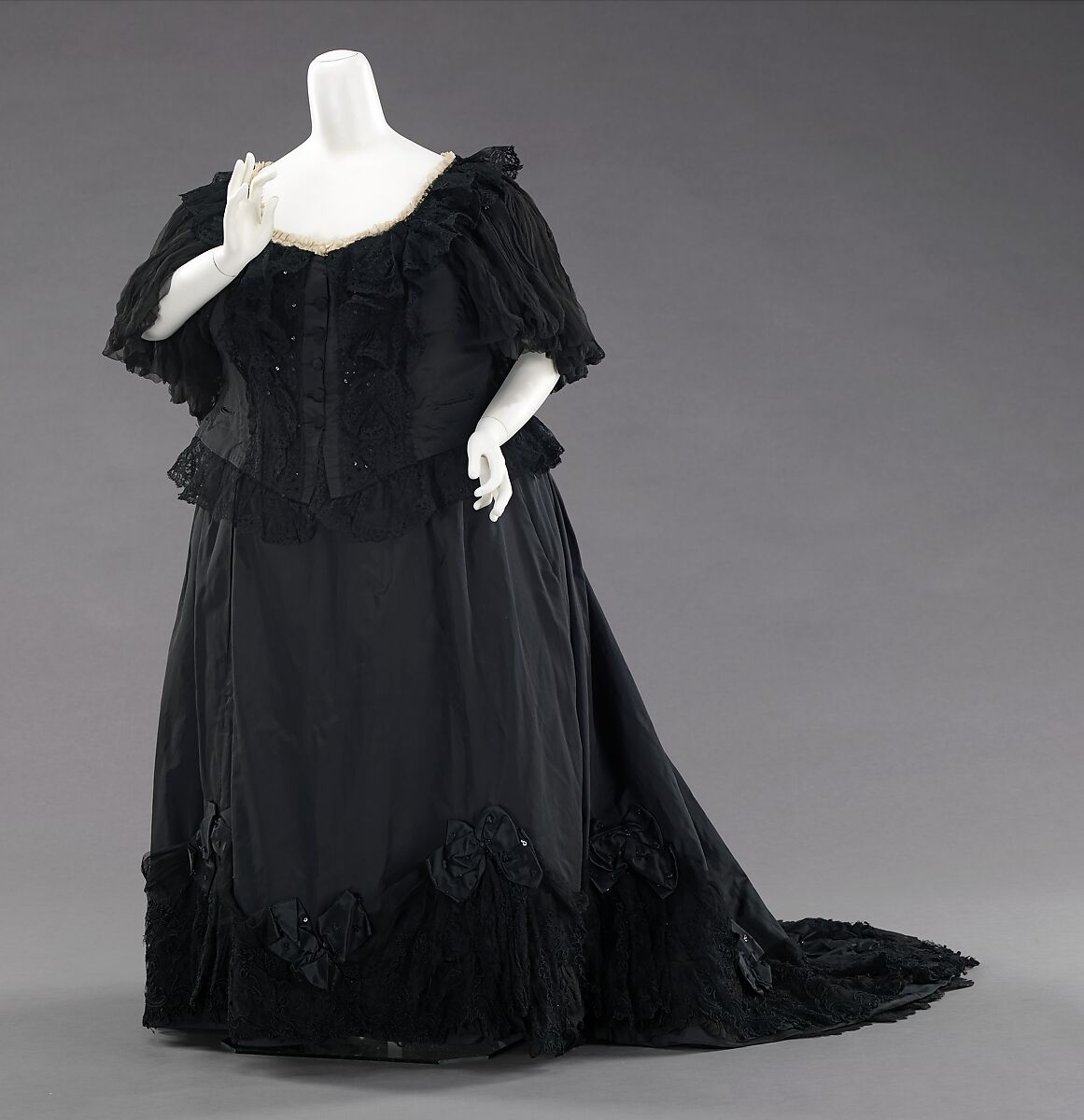 This artwork is meant to be viewed from right to left. Scroll left to view more.