Bathing suit
Designer Rudi Gernreich American, born Austria
Manufacturer Westwood Knitting Mills American

Not on view
Never one to follow the crowd, Rudi Gernreich designed fashion that was shocking as well as ground breaking. Working predominately in knitwear, he later included vinyl and plastics. His designs promoted a "freeing" of the body as well as unified fashion. His "monokini" or topless bathing suit design of 1964 made headlines, bringing his fashions into the spotlight. Following this was a series of innovations, such as the "pubikini", the thong bathing suit, and the collection of "UNISEX" garments. As a designer, Gernreich consistently challenged the boundaries of fashion.

Exposing a portion of the body in most of his swimwear designs, in this piece he has chosen to cut-out the front and the back, adjoining the top and bottom at the sides. The design, as well as Gernreich's use of wool jersey are both hallmarks of his work.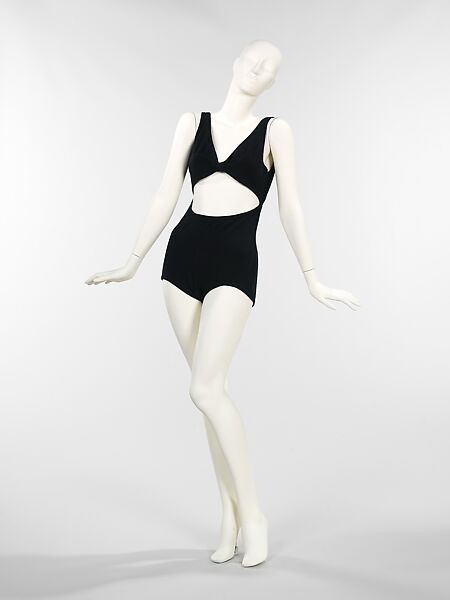 This artwork is meant to be viewed from right to left. Scroll left to view more.