Mantle
Design House Maison Pingat French
Designer Emile Pingat French

Not on view
Emile Pingat had a proclivity for designing carefully finished dresses and outerwear which made him one of the top three French fashion designers during the second half of the 19th century. Active between 1860 and 1896, Pingat was adroit at manipulating multiple textiles and trimmings into a cohesive and elevated garment. He was inspired by design elements of other cultures and often reinterpreted them into his own work, making them unique and intriguing. His elaborately decorated and impeccably tailored outwear was particularly sought after.

The Islamic iconography represented here in the appliqués shows Pingat's knowledge and interest in Eastern cultures. His couture mix of the European aesthetic and cross-cultural detailing makes his work distinctly memorable. This mantle was designed with the shorter panel in the back to accommodate the skirt styles at the end of the century, which still had some fullness left over from the bustle silhouette of the previous decade.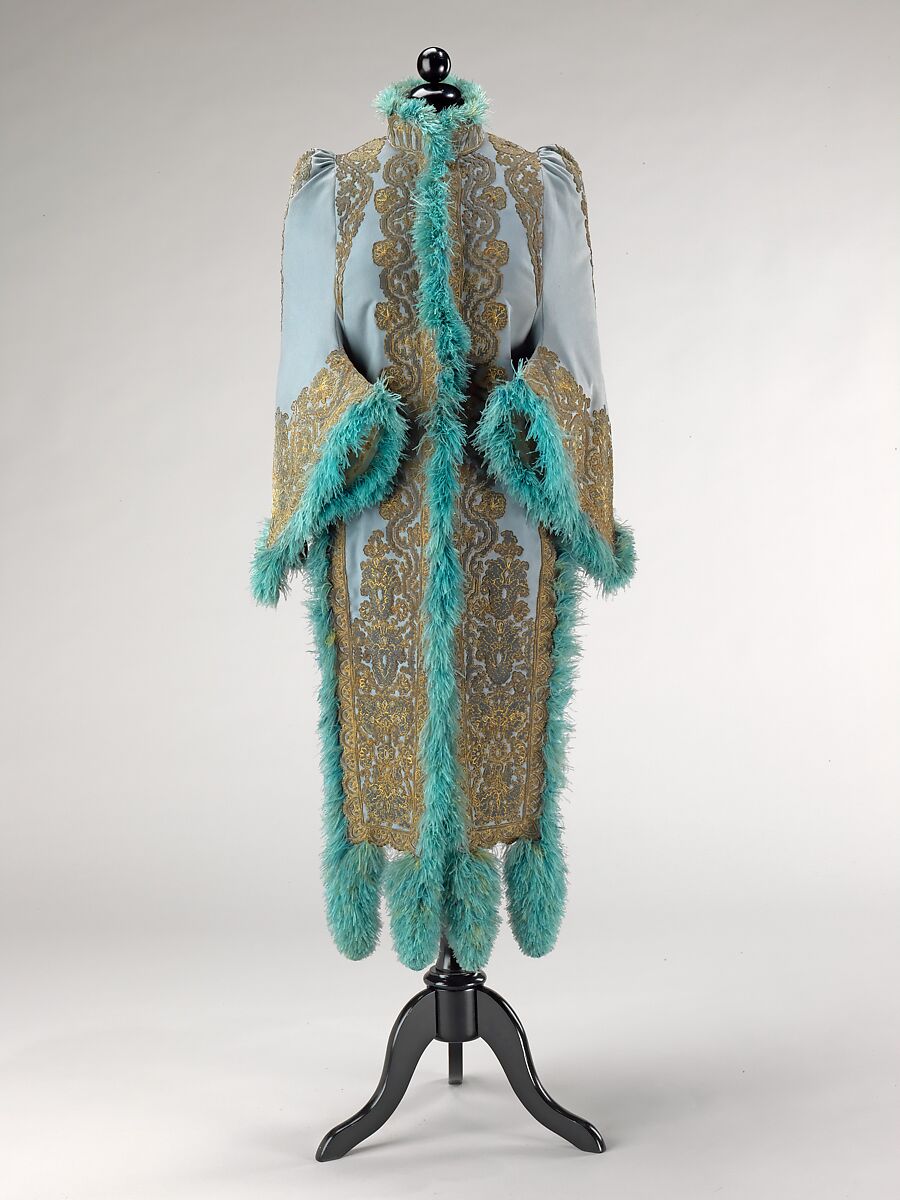 This artwork is meant to be viewed from right to left. Scroll left to view more.