Cape
Not on view
Stewart Culin (1858-1929) was the Brooklyn Museum's first Curator of Ethnology from 1903 to 1929. Culin conducted collecting expeditions, traveling throughout the United States and the world. His goals for these trips were not just to expand the Museum's holdings, but to also provide context for these objects within their cultures. In addition to choosing rare and high-quality pieces, Culin sought artifacts with interesting provenance as well.
This cape, or suba, is a traditional garment of Hungarian shepherds. The suba is awe-inspiring with its use of sheepskin in the body of the garment as well as the full black lamb pelt draped over the shoulders. The dense foliate embroidery and leather appliqués are characteristically Hungarian. Despite their grand appearance, subas served more than just festival purposes. For shepherds working outside they provided protection from weather, as well a seat or bed. The suba also served as a surface for eating or drying meat.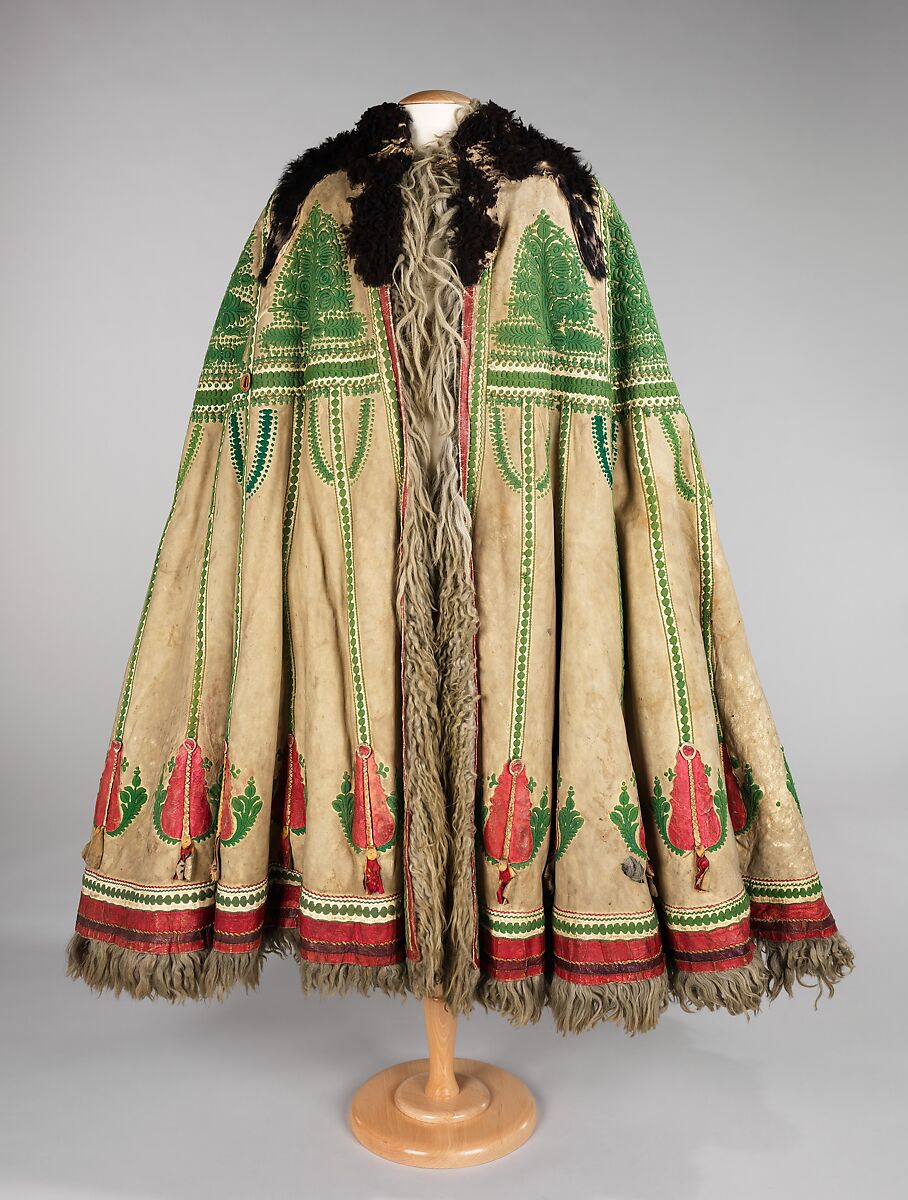 This artwork is meant to be viewed from right to left. Scroll left to view more.