Gym suit
Not on view
The movement towards women's physical education being included in school curricula was first introduced in the 1850s, although it was not fully accepted until later in the century. Women were seen as frail and easily exhausted from the mental and physical strains placed upon them by a sedentary lifestyle and the newfound entrance into Universities. Initially, basic calisthenics were employed, but later 19th-century exercises were more strenuous and included props, such as scarves and weights.
This ensemble is exemplary of the typical garment created by women participating in a physical education course in the late 19th century. The middy style blouse and bloomers allowed movement and fully concealed the female figure, while the balls on the end of the sash could be used as props in calisthenics. Its striking trim, nautical sensibility and unique sash make it an intriguing peek into the early gymnasium of women.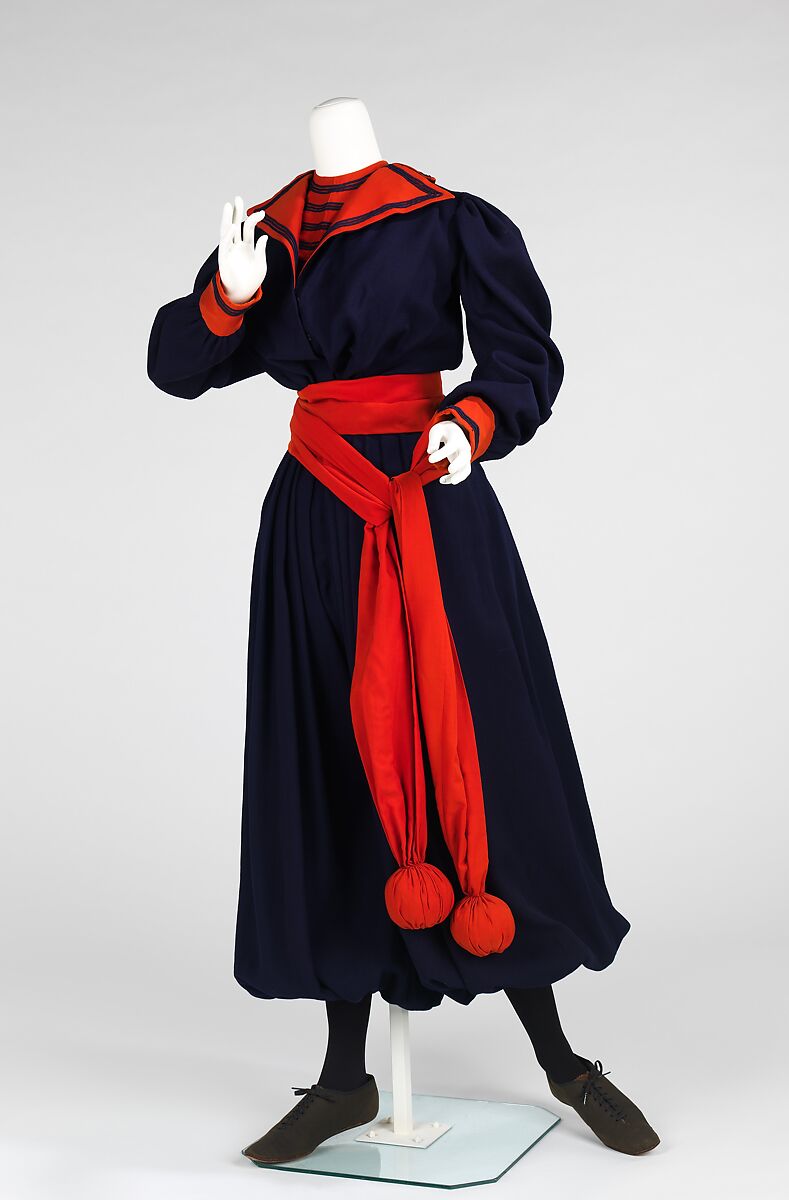 This artwork is meant to be viewed from right to left. Scroll left to view more.