Dress
Not on view
This dress presents a lively and engaging textile with its overall small prints. This style of print was in high demand in the teens and although it could have been made in New England by this time, it was probably imported from England, which shipped large quantities throughout the period.

The Empire silhouette is readily identified with its origins in the chiton of ancient Greco-Romans, which was a tubular garment draped from the shoulders and sometimes belted beneath the bust. Several re-interpretations have occurred throughout costume history but none have been as notable as the period bridging the rectangular panierred skirts of the 18th century and the conical hoop skirts of the 19th century. The neoclassic style was adopted in all forms of decoration after the French Revolution and was upheld during the Napoleonic Wars partly due to Napoleon Bonaparte's (1769-1821) alliance with Greco-Roman principles. In fashion, the style began as children's wear made from fine white cotton, but was adopted by women in the form of a tubular dress with skirts that were gathered under the bust with some fullness over a pad at the back. As the style progressed the skirts began to flatten at the front and solely gather from the bodice at the center back. The style persisted until the 1820s when the waist slowly lowered and the skirts became more bell shaped.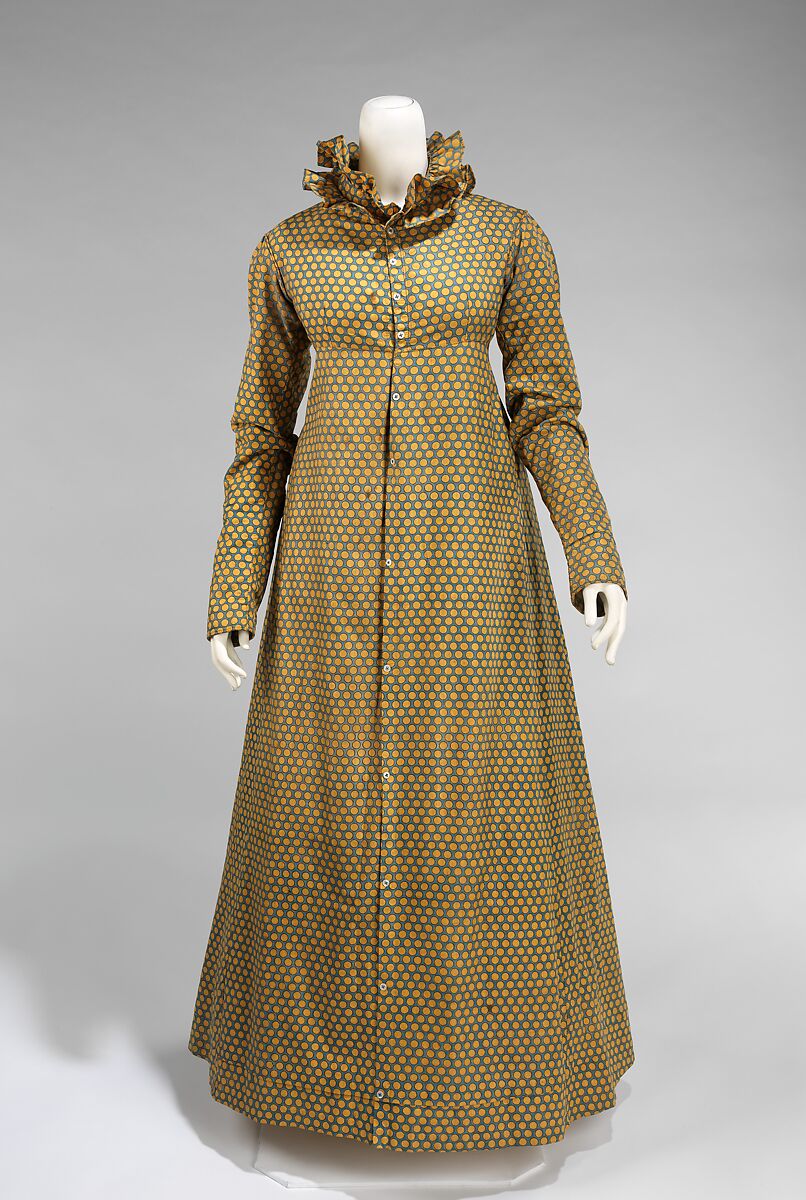 This artwork is meant to be viewed from right to left. Scroll left to view more.