Melophone
Not on view
The melophone, which was invented in Paris in 1837, was developed for classical music. The inventor, the music-box maker Pierre Charles Leclerc, persuaded the composer Fromentin Halévy to include a melophone solo in his opera Guido et Ginevra in 1838-and this opened the doors to the salons of many Paris opera patrons. But the success of the melophone was modest; its use declined, and it fell out of style in the 1850s and 60s. Beside its occasional use in the salons in France, it was also known in Italy and southern Germany.

The melophone is a free-reed instrument related to accordions, concertinas, reed organs, and harmonicas. The setup, with a double bellows and a push-and-draw lever, allows the player to perform tremolo and staccato, soft and loud. The thumb lever is an octave coupler. The fingering mechanism imitates the technique of violin and guitar, making it easy for string players to play the melophone. The eight vertical rows of the fingering mechanism correspond to strings tuned in fifth, and the thirteen individual buttons correspond to the half steps.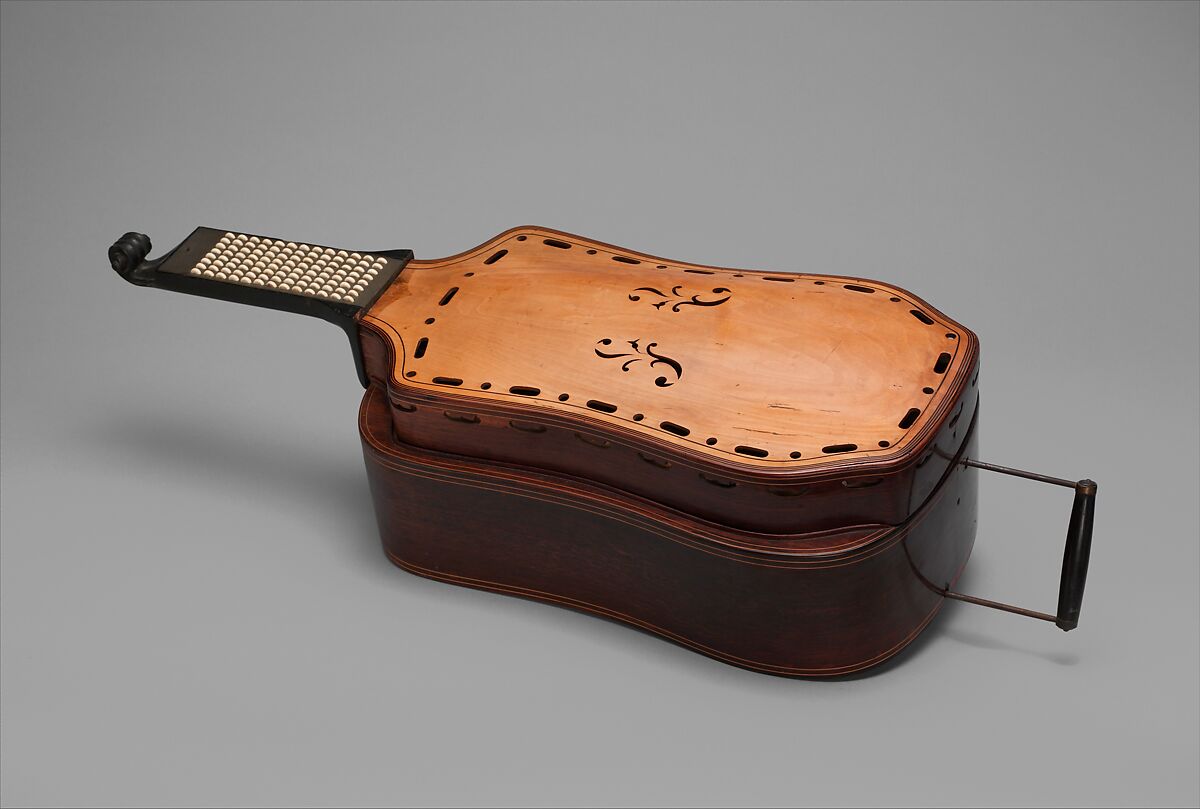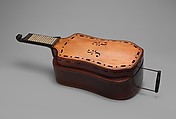 This artwork is meant to be viewed from right to left. Scroll left to view more.